NFT games are entertainment products that are based on blockchain technology and tokens. More and more entities use NFT to monetize their ventures in the gaming industry. This allows players to create, sell, or buy tokens of any game-related object while providing financial support to the game's developer. How does it work in practice? How to create an NFT game? We're writing about it below!
Who profits from NFT games?
With NFT, creators can tokenize and sell skins, artifacts, armor, weapons, etc. in a given form. NFT can be used not only by developers, but also by players. For example, they have the ability to sell NFT in-game to other collectors and players, thus earning money and cryptocurrency.
How to start making an NFT game?
In order to design and utilize NFT in-game, developers create smart contacts that automate the use of tokens. An example of this is the most popular blockchain game – CryptoKitties, where several smart contracts create a structure for the entire game! As for smart contracts, a good example is GeneScience, which defines a random mechanic in order to generate new cats. In addition to smart contracts, there are other things to consider when creating an NFT game.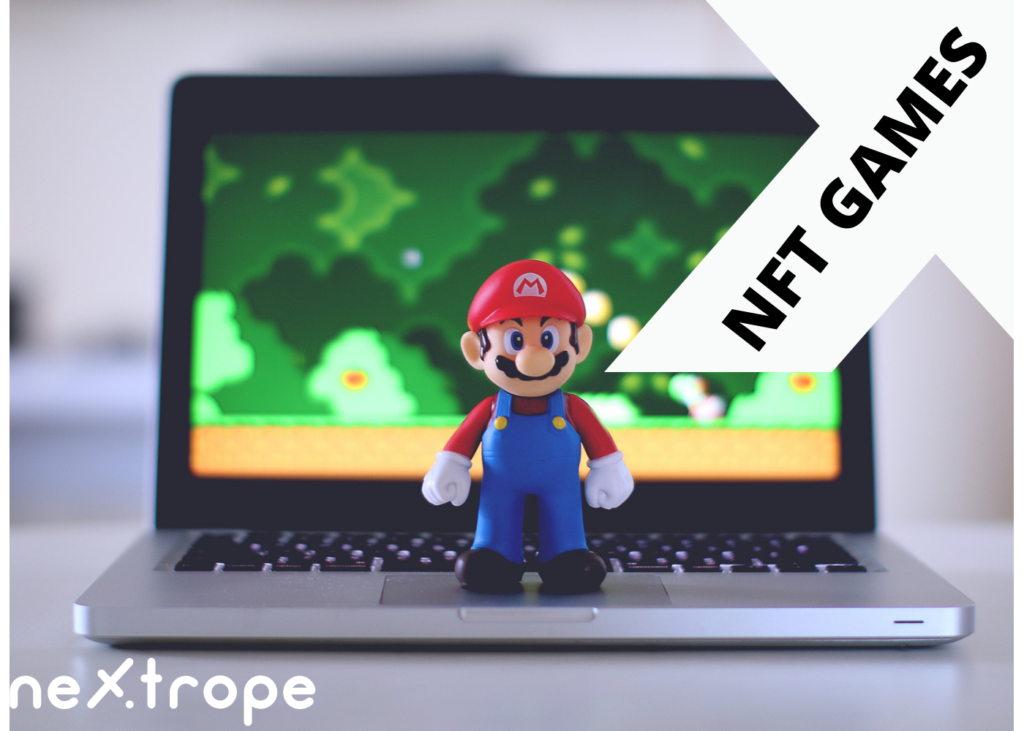 NFT game model
There are currently two most popular forms of NFT games:
P2E (play to earn) - gameplay will only start when you purchase the NFT token. This does not change the fact that in the future there will be an opportunity to treat the game as a potential investment.
F2P (free to play) - it's a unique form of entertainment that cuts down on initial costs. You can play it immediately, free of charge. When you create a game in this respect, you may find that potential revenue is lower than P2E. Such games do not have NFT in useable form. Older players teach younger players in order to participate in later profits.
NFT game genre
Select the genre of game that will be targeted at potential users. Keep in mind that an NFT game is very similar to a classic game. The difference will only be the monetization of your product. A number of genres are therefore available for selection:
adventure games,
RPG's,
story driven games,
card games,
strategy games,
war games and many more.
After choosing a genre, analyze the competition. It may be worthwhile to check out similar games using blockchain technology. Don't copy games that have not been successful. Some choose a solution that takes advantage of the best and most interesting features from the competition's projects. All information regarding the game should be written down and recorded in the game's design document. This will help you avoid the issue of your team not understanding your vision of the project. Designing proper and transparent stages of game development, including levels, conditions of promotion and monetization, will help to avoid misunderstandings. When you achieve this, move on to designing the visuals.
Application availability
Applications built on blockchain technology have their own dApps name, meaning they are decentralized. This is important because the main code and data of the decentralized application are stored in a peer-to-peer blockchain. This is the opposite of a client-server application where information resides on servers that are easy to hack. Emphasis should be placed on decentralization, as every cryptocurrency is decentralized. In addition, decentralized applications are open source.
Mobile app vs Web browser
Another element to consider is how your customers will use the game. Reactions can be based on a web browser or a mobile application. Both forms are attractive for NFT implementation. The web application is widespread and can be started from almost any device. The mobile app will certainly work better on smartphones and offers many unique features.
Mobile applications – division
Mobile applications can be divided into native and cross-platform forms.
Native form – applications are created for a specific operating system and provide access to a variety of smartphone features: camera, contact list, GPS, and more.
Cross-platform form – Cross-platform options will not have access to smartphone features, but they are much easier, faster, and less expensive to create. This is because you need only one solution that will work on all operating systems.
Whichever feature you choose, consider whether your game can be used on a smartphone. Moreover, AppStore has a number of requirements and restrictions for gaming apps. There is also the hybrid application, which is both a mobile and web application.
Selection of technologies for NFT games
Encorporating NFT into video games is best done using open source. One of the most popular ecosystems for making games with NFT is the dApp "Truffle Suite". It is the best place to develop smart contracts. Truffle Suite is used by entities such as Microsoft, Amazon or VMWare. This solution provides blockchain developers with a standard and schematic environment to test potential smart contracts in gaming. As for the best blockchain to build an NFT game on – that would be Ethereum. It's the most popular platform for creating and running NFT – also in gaming, where it enjoys the greatest popularity.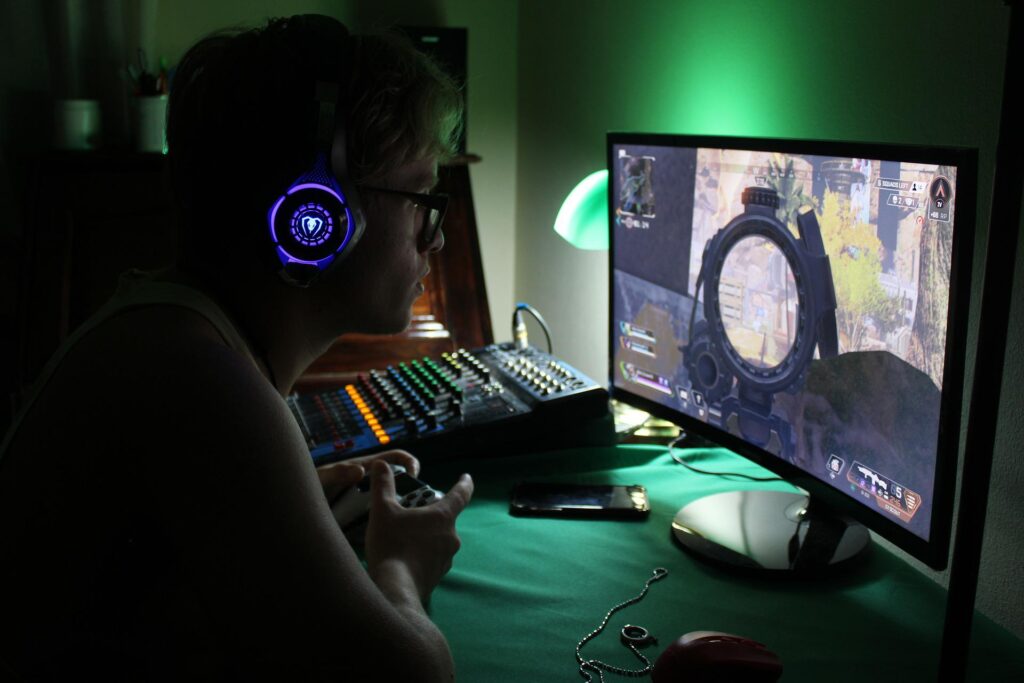 Truffle Suite is comprised of three different elements:
Truffle – is an environment for developers who use Ethereum as a basis for creating NFT and implementing and using smart contracts.
Ganache – is a tool that allows you to configure the local Ethereum blockchain. This ensures that decentralized applications can be deployed, developed and tested in a secure location.
Drizzle – is a set of front-end libraries designed to develop and create a transparent interface.
Front-end
This element can be created using Javascript. You will need the right Framework, which will guarantee a set of specific software solutions. This will give us the design, logic and basic functions of the game. In addition, some tasks allow the creator of an NFT game to add their own code to a package created in a Framework. The Front-end can be hosted on Netlify, one of the best platforms for web creation. It's a great solution for small groups making NFT games that don't have the ability to build an infrastructure for their plans by themselves.
Wallet and payments
Let us remember that ordinary money is handled differently than cryptocurrencies. A cryptocurrency is stored in a virtual wallet based on blockchain technology. The crypto portfolio is a space that allows you to store your crypto or NFT without third party intervention. Let us remember that when creating NFT games, we need to guarantee a high level of security for wallets. The best way to choose the appropriate method of storing capital is to go to the web page of the cryptocurrency that interests us, and then check the recommended wallets for storing it.
Each wallet must meet the following requirements:
needs to have private and public keys;
needs to have several levels of security.
If these conditions are met cumulatively, then everything is done properly.
Smart contracts
Thanks to blockchain technology smart contracts, we have access to programs that run based on fulfilling certain contract terms. Users who want to access the NFT as part of a computer game must follow this procedure:
The Frontend receives the user address from the crypto portfolio.
The Frontend sends the user address to the smart contract.
The smart contract provides the user with a NFT address.
The creation of smart contracts begins by checking the official Ethereum blockchain library, Web3. This allows us to abstract from the internal mechanics of Ethereum and work with networks and intelligent contracts as if they were normal JavaScript objects.
Testing an NFT game
To test an NFT game, it's a good idea to use a particular blockchain for that purpose. For example, Rinkeby. There are several ways to test NFT games, which are as follows:
Functionality testing – this is a test to check the overall performance of the game, data transfer, block size etc.
Security testing – this is a mandatory test that helps us determine if the blockchain system is in danger of being hacked.
Interface testing – when creating an NFT game, keep in mind that you need to make sure that the workflow and functionality work properly.
Integration testing – this is the bridge between different programming components.
API testing – This checks the software components' communication with the external API, so we can be sure that requests and responses are processed automatically in the proper way.
Summary
Seeing the above requirements you should be aware that creating an NFT game requires a lot of knowledge and dedication. You can create it in various forms. Make sure not to make the gameplay entirely based on monetization. In addition, consider whether the NFT are attractive enough (and the game itself as well) to incentivize players to invest in NFT for the so-called "skins" or other elements of a virtual character. Whether you choose a browser, mobile or hybrid model, it's important to keep in mind that NFT can generate high revenue, but it can also leave a negative impression on players if it is purely finance-focused.