Custom Software Development
Web3 & Blockchain Software Development that give your project speed and technological perfection.
Nextrope helps you with full-scope software development. We meet your needs from technology consulting, to design, frontend development, backend development and maintenance in the new digital economy.
More
Blockchain Development
Public and private blockchains for startups and enterprises. Smart contracts, bridges, oracles for FinTech and other industries.
More
Financial Software Development
Software development for a highly regulated financial market. Get it right the first time.
More
Decentralized Finance & Web3 Development
Peer-to-peer value transfers are gaining popularity. Hire experts who deploy Automated Market Maker and Liquidity Pool solutions for your project.
More
Trading Platforms & Exchanges Development
KYC and AML procedures, payment gateways and data management for centralized trading platforms.
More
Your Web3 MVP in two months.
How?
23
delivered Blockchain-based projects
10
delivered projects that were subject to strict regulatory guidance
Nextrope Launchpad Platform
Leverage your venture funding with Nextrope's Tokenization Launchpad Platform
Tokenization Launchpad Platform is a Software as a Service that supports tokenization for your venture. Our teams of technology and business advisors make sure the whole process is stable and secure for both you and your investors.
More
White-label software
Get customized and user-friendly software for administrators and investors.
Secure tokens distribution
Deliver tokens to your investor's wallets.
Flexible tokenization forms
Use the most beneficial form of tokenization: ICO, IEO, STO or IDO.
Safe and easy payment processing
Receive payments by credit cards and bank transfers.
Reliable solution for tokenization
Tokenization Launchpad Platform facilitated eight successful tokenization projects that secured 40M USD through ICO, STO, and IDO.
Tokenize anything
Tokenize your company, assets and many more.
KYC and AML Compliance
Be fully compliant with KYC and AML regulations.
Build your NFT
Marketplace and capitalize on NFT popularity
Nextrope has established a framework for NFT marketplaces development and integration with blockchains, so you can start your NFT business immediately and apply the most scalable solutions.
More

NFT marketplace development
Build your own marketplace for creators and collectors.

Smart contracts optimization
Optimize your transactions with perfectly designed and the most effective smart contracts.

Implementations of Data Link Layer Solutions
Get your NFT and marketplace integrated with Ethereum, Binance Smart Chain, Hedera and Solana.
Next Enterprises has provided the bank with a technology service related to the bank's implementation of a project using Blockchain technologi es. As part of the cooperation, the company made the service available in the SaaS model, maintaining a solution on its servers, ensuring its availability for the Bank and guaranteeing the quality consistent with the quality standards contained in the contract.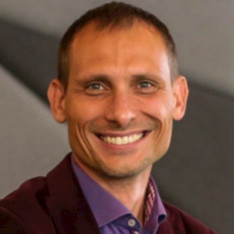 Tomasz Sienicki
Blockchain Strategy Manager, Alior Bank
November 2017 We have published a game using smart contracts as a distribution and transaction mechanism. Nextrope team supported us in the most important part of the project - creating and testing secure blockchain smart contracts on Ethereum network. I can highly recommend Mateusz and his team, as the true experts in the blockchain field.

Maciej Skrzypczak
CEO Gameset
The collaboration and communication with Nextrope team was on a very high level. We were impressed by the level of knowhow and responsiveness of them. What's more, we were very keen to get the project up and running as soon as possible. Nextrope was able to deliver a functional product architecture plan and start work on the project within the next two working days.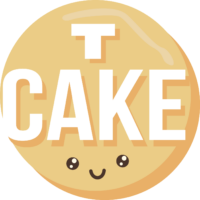 TCake Team
Blog
We write more than just a code
More than a software house
At Nextrope we believe that building a community is the foundation of an enterprise's success - that's why we organize the largest Blockchain event in the CEE region.
Estimate Project
Partnered by