Tokenization is a form of business digitization that is based on blockchain technology. It allows for the creation of tokens or coins and is used to assign their values to a given project. Due to the growth of the cryptocurrency sector and the adoption of blockchain technology, the potential for tokenizing business has increased. Smart contracts enabled full payment automation, which significantly accelerated the process of collecting funds and handling all types of ICO. Why is business tokenization worthwhile? What are the benefits and costs of tokenization? We're writing about it all below!
Tokenization of business
Many business entities are planning to proceed with the tokenization of their business activities. Unfortunately, few people know what the costs associated with this type of action are. In addition, the resulting tokens are often confused with cryptocurrencies. Although both forms are intangible, they use blockchain technology in different ways. Cryptocurrencies have their blokchain, and tokens use out-of-the-box solutions and classic technologies. In addition, it should be noted that tokens can be divided into 3 categories:
utility tokens
security tokens
payment tokens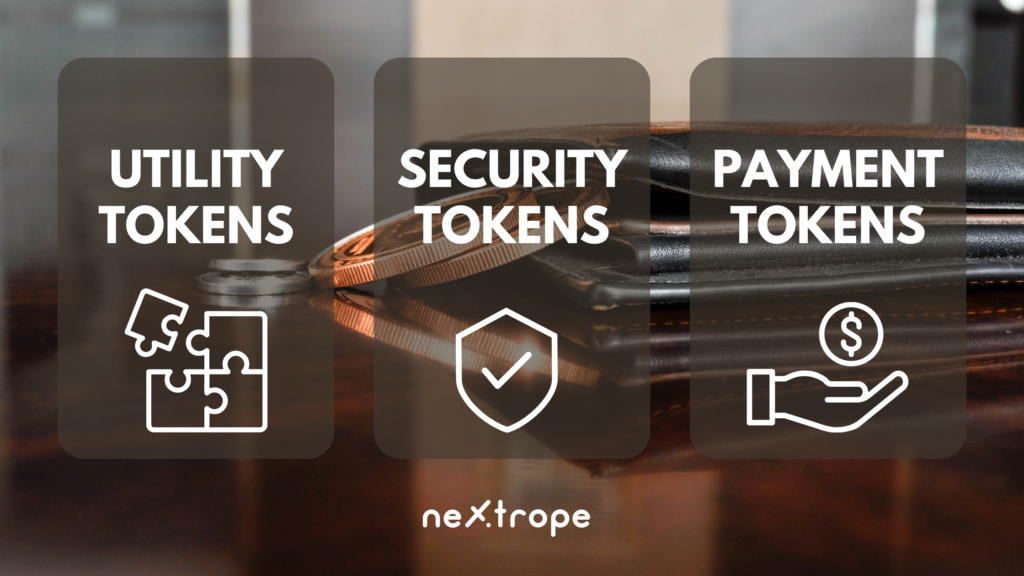 Many companies use these forms to recapitalize their current business or to start a new business. This brings with it some benefits, but also costs.
What are the benefits and costs of tokenization?
The following is a list of the tangible and intangible benefits of implementing tokenization.
Tangible benefits and potential costs:
Legal aspects - Can legal costs save you money on the first day? No, but will it save the issuer and investors many millions of dollars in the event of a large collection? Definitely yes. Tokenization does not need lawyers to assign and link ownership in a project. Tokenization occurs automatically with smart contracts. However, you need to take into account that good tokenization needs to have a meaningful white paper, which often requires technical and legal knowledge. The potential cost of preparing a good white paper starts at $5 000.
Blockchain technology — using new technologies to implement your tokenization. We must remember that, depending on the law of the country concerned, additional costs related to the implementation of Know Your Customer (KYC) and AML procedures (prevention of money laundering) may arise. Other costs includes the potential requirements and licenses that are required for trading and collection of digital securities. Such costs are not schematic and may range from a few to several thousand dollars.
Automated compatibility — thanks to blockchain technology and smart contracts, we have a wealth of information that cannot be forged. Thus, we save money that we would otherwise have to spend on keeping financial accounting records. Lock-up periods, number of investors, and other policies and regulations may be embedded in or next to digital securities, allowing them to automatically track and enforce the law depending on the jurisdiction. Smart contracts and blockchain technology can save around $150.000 - $200.000 over the span of 5 years of running a business.
Time — this is an element which concerns the management's focus on the tokenization process. Each member managing the project and working in it sacrifices his time and receives remuneration for it. The rates for an hour of a Blockchain Specialist's work start at $50. Smart contracts help us save a lot of money, but we need to be aware that implementing tokenization will cost between a few and several thousand dollars in employee remuneration.
Administration costs — these are office costs, customer service costs and documentation workflow costs, as well as costs related with any and all formalities. To conduct an ICO, you will need a service that involves organizing financial documents and collecting required licenses. The costs in this case can be between a few and several thousand dollars.
Distributions and payments — At the moment, in the case of traditional securities, if a company has to issue a dividend, it passes through transfer agents who usually send checks to investors. The process can be slow and inefficient. The use of blockchain technology allows a registered transfer agent to issue dividends to shareholders immediately with a single click. Additionally, tokenization occurs automatically thanks to smart contacts.
The main cost for business tokenization is IT. IT services are the most expensive issue in ICO. The software itself can cost tens of thousands of PLN. On top of that, there are also the costs related to expertise in IT, blockchain and payments. Each project must be individually designed graphically. That is why IT costs are so high.
Intangible benefits and associated costs
Intangible benefits of ICO will mentally help us manage financial collections more efficiently.
By paying the above mentioned ICO costs, we will achieve the following advantages:
Saving time – in the case of traditional securities, shares, bonds, etc. the time, money and energy invested in a business system that (in classic business) is slow and bureaucratic are a major problem. Running an ICO in combination with blockchain technology digitizes the whole process, eliminates paperwork and technical problems, and implements automated tools by using smart contracts.
Liquidity — The liquidity potential increases in the case of trading on the secondary market after a year, as opposed to waiting for a multi-annual exit, which is typical of traditional private offers. The entire process depends on specific legislation. Moreover, thanks to the market, crypto investors have the ability to trade all around the world 24 hours a day, 7 days a week, with settlements being conducted in a much more efficient and transparent process.
Transparency — thanks to public blockchain technology, the investment process becomes much more transparent. All transaction information can be stored on a blockchain. These records protect both the investor and the issuer. Investors can be certain that their data is not compromised at any stage of the ICO. In the case of issuers, shareholder management and non-variable reporting of transactions are available as part of internal control or in the case of any regulatory supervision that may occur.
Security — blockchain technology blocks the possibility of counterfeiting and stealing funds. In addition, each transaction is unchangeable and provides decentralized protection of personal data, making the whole process extremely secure.
Fractionalisation — While real funds can already be divided into fractions, the current method may be inefficient. Digital securities offer an opportunity to streamline the process of fractionalising assets and revenues generated by them.
Summary
The fixed costs associated with the execution of ICO are significant and can range from tens to more than $100 000. If the project is exceptionally robust, then "sky is the limit" as far as financing the project is concerned. Although initially ICO may seem an expensive solution, over the span of 5 years the costs of running a business may be 40% lower than those generated by using traditional solutions. Since tokenization is still the driving force for generating capital, we believe that the cost and additional benefits will replace the current methods. Blockchain technology has the significant ability to improve the way securities are issued, traded, and managed. As the market matures, the benefits will certainly increase over time. This does not mean that we must or should completely abandon the older processes that exist in today's capital markets. Instead, we can combine these two systems to create effective, efficient and user-friendly solutions for the next generation of securities. ICO can be expensive, but the benefits resulting from it certainly outweigh a simple factor like "finance".
Tokens are a great solution for many customers. Using blockchain technology ensures increased security. In addition, modern tools, payment technologies and the overal payments industry, as well as solutions such as google pay, apple pay, digital wallets, credit cards and the overall payment network aid with conducting payment tokenization of every project. The payment process itself is incredibly simple and safe. Payment data, sensitive data and recurring payments require the token service provider to conduct payment processing in a professional manner.