Modern technologies make more and more people try to raise capital in order to make their ideas a reality. The ICO (Initial Coin Offering) and STO (Security Tokens Offerings) methods which we describe below can help with this immensly! The entire acquisition process is based on digital assets, crypto tokens, blockchain technology and smart contracts.
What is Initial Coin Offering (ICO)?
Initial Coin Offering (ICO), is a method of raising capital in the form of cryptocurrency or tokens in order to finance a project. This method is very often used when finalizing blockchain startups. Initial cain offering is equivalent to initial public offering (IPO) in the cryptocurrency industry. A company that wants to raise money to create a new coin, application or service can launch ICO as a way to raise funds. A crypto token is typically created as a currency that matches the currently created ico projects. This means that a project that wants to raise funds for its own idea should create a crypto cain or a token that allows for financial settlements between project developers and investors. This is different from traditional trade markets because it is based on crypto assets and a smart contract that accounts for them.
Place for ICO
Nevetheless, there are many cryptcurrency markets and crypto exchanges which allow token sales and organizing ico projects and initial cain offerings. Interested investors may purchase a preliminary coin offer to receive a new cryptocurrency token issued by the company. These utility tokens are associated with a product or service offered by your company, or may simply represent your participation in a company or project.
How do initial coin offerings work?
When a blockchain project wants to have a sucessful ico and raise coins through that ICO, the first step of the organizers should be to determine how the project can be organized. An ICO can be organized in several different ways, including:
Static Price: A company can set a specific financing target or limit, which means that, every token sold in ICO has a fixed price, and the total supply of tokens is fixed.
Static Supply and Dynamic Price: ICO may have a static token supply and a dynamic funding goal – that means the amount of money received in the ICO determines the overall price per token.
Dynamic supply and static price: Some ICOs have a dynamic supply of tokens, but a fixed price, which means that the amount of funding received is determined by supply of the market.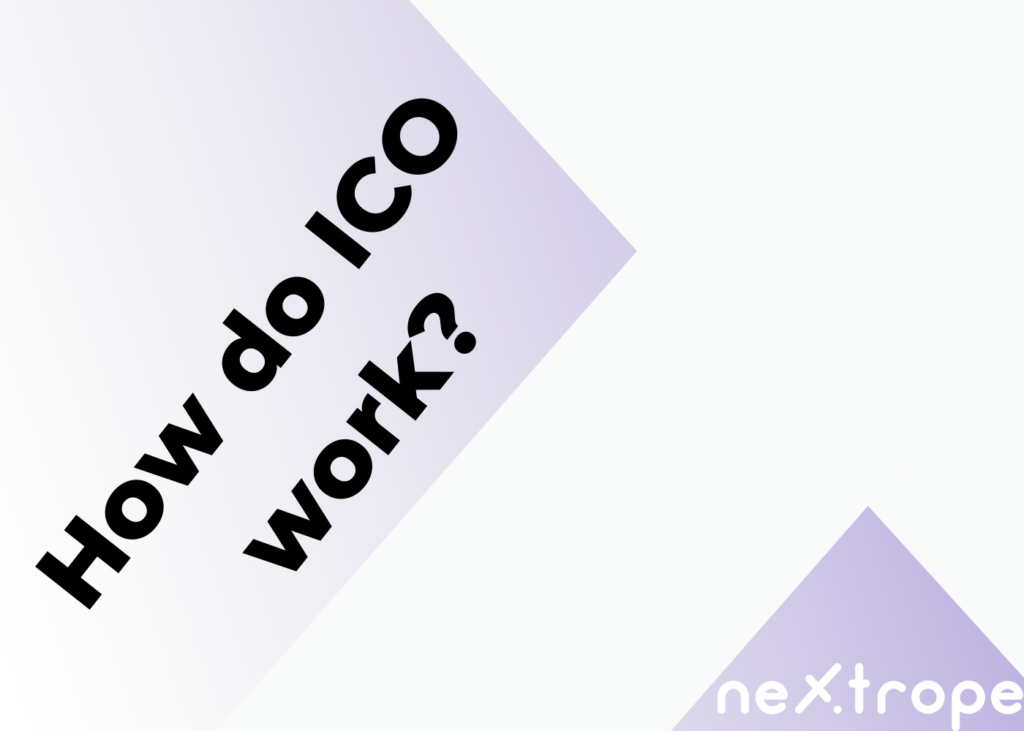 In addition to the structure of ICO, a cryptocurrency project should normally have a white paper which is made available to potential investors through a new token web page. The project promoters use white paper to explain important information related to ICO, namely to present:
What is the project about
How many virtual tokens are kept by the founders
What kind of payments (and currencies) will be accepted
How long will the ICO campaign last
The demand the project will satisfy after its completion
How much funding is needed for the project
minimum entry barrier
what do we gain access to as part of our investment
The project should present the whitepaper as part of the ICO campaign it creates to encourage enthusiasts and sympathizers to purchase some tokens. Investors can generally use either a fiscal or digital currency, or use other financial instruments to buy new tokens. As part of the capital they have invested, investors enjoy high profitability, along with the benefits of the token, while also helping to achieve the project objective. Let us remember that if the money collected in the ICO is less than the minimum amount required by the ICO criteria, then all money can be returned to the project investors. If the funding requirements are met within a certain period of time, the money collected is spent on the project's objectives. It is worth noting that the investment on the basis of tokens or coins provides anonymous participation in the project.
Who can launch an ICO?
Currently, anyone who has access to the relevant technology can launch a new cryptocurrency (unless it is restricted by national law). Unfortunately, out of all possible ways of financing, ICO is probably one of the easiest forms which can be used to commit fraud. To avoid scams you should:
check who is behind a successful ico
obtain as much knowledge as possible regarding what a given cryptocurrency token offers
find out if we are dealing with a well executed digital campaign
obtain information regarding the investment contract
analyze the regulatory scrutiny of the project
determine whether purchasing a token grants us any ownership rights, or at least fractional ownership
Pros and cons of ICO
Online services can help you generate and acquire cryptocurrency tokens, so your business can consider launching ICO with ease. ICO managers generate tokens according to the terms of the ICO, receive them, and distribute tokens to retail investors. Let us remember that ICO is not strictly regulated by financial bodies such as the SEC, and therefore funds lost as a result of fraud or incompetence may never be recovered. The advantages of ICO are undoubtedly that a company can obtain rapid capital for the development of a project and investors can expect high return rates on their investment.

What is STO (security token offering)?
STO, or Security Token offering, is increasingly important in the financial world. STO is a process in which investors introduce a cryptocurrency coin or token. Such securities or financial instruments have a monetary value and can be traded on STO cryptocurrency exchanges where the information is recorded in public blockchains This process is often seen as a hybrid approach between the initial coin offering (ICO) and the more traditional initial public offering (IPO) for shares.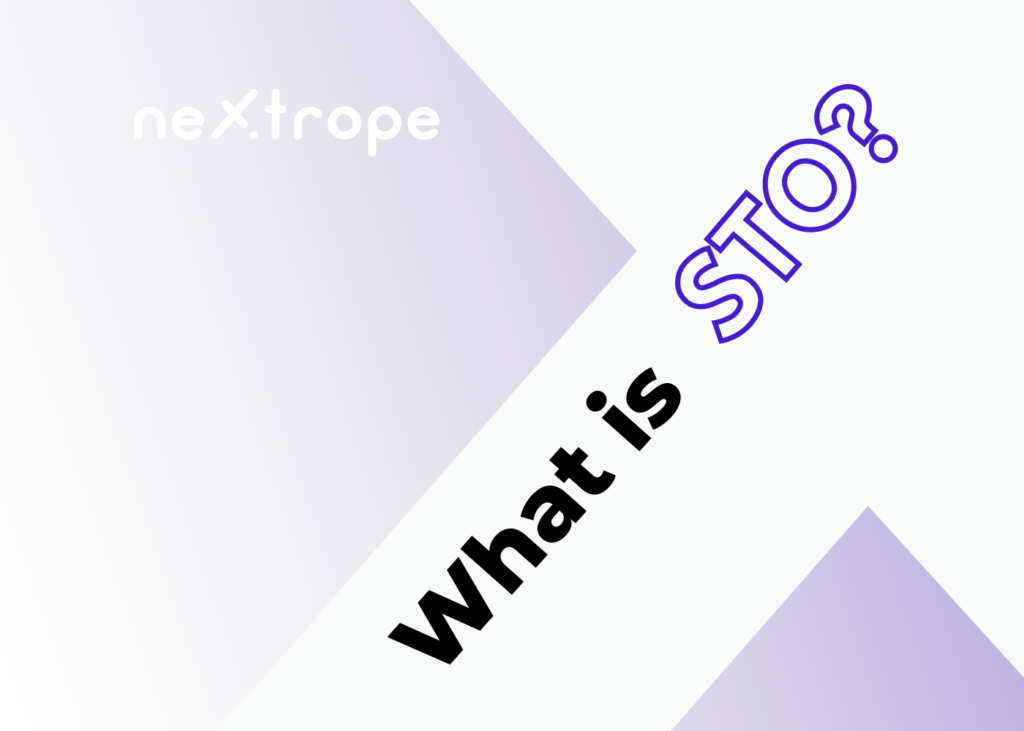 What are security token offers?
The security token offering (STO) is in fact a public event where tokens are sold through cryptocurrency exchanges. Tokens can then be used for trade in real financial assets such as shares. STO were already used in many investment scenarios and are more enthusiasticly perceived by both mainstream and institutional investors.
What is the difference between Initial Coin Offerings and security token offerings?
How do ICO and STO compare to one another? The ICO and the security token offerings (STO) generally follow the same process. They represent the initial distribution of coines related to a particular investment mechanism. However, they differ in the characteristics of the offered token.
STO offers are supported by assets and are fully in line with the legal order. On the other hand, ICO are tool tokens that offer access to a native platform and decentralized applications. ICO tokens are primarily intended for use, not investment. In practice, this means that the entry barrier for ICO is much lower. It is therefore much more likely that they will be offered to the general public. It is much more difficult to start a STO because their ethos is to provide an investment contract while ensuring investment security. This requires much more preparatory work and compliance.
Pros and cons of STO
Here are some of the pros and cons related to STO:
Pros
STO are generally seen as less risky investments than ICO and IPO, as they are protected by securities laws. They are also supported by real assets, which means that it is easier for the user to assess whether the token is accurately priced.
Initial offers of security tokens are also cheaper because their structure allows for the removal of intermediaries such as banks and brokerage houses.
Smart contracts, which are a part of the STO package, also reduce the need for lawyers, making STO a more affordable option.
STO are available for trade 24 hours a day, 7 days a week, providing additional flexibility
Cons related to STO
A huge disadvantage of STO is that non-accredited investors cannot possess them. In the United States, to become an accredited investor, you must earn at least $200 000 per year or have at least $1 million in your bank account. This makes tokens much less available than traditional Blockchain offers.
STO are more expensive than utility tokens due to their regulatory requirements. In addition, unlike similar coins, they are also subject to restrictions on second hand markets.
Moreover, security tokens have a time interlock mechanism. You can only trade STO tokens between qualified investors for a pre-determined period after the STO process is initiated.
ICO VS STO
Both ICO and STO are offers that allow for quick and substantial raising of capital for new blokchain related start-ups. However, both ICO and STO have some advantages and disadvantages which can help you decide which technology you prefer to use. With ICO, access to investments is much easier and simpler than with STO. Unfortunately, STO imposes an obligation to only allow accredited investors to invest in it, which may make raising funds much more complicated. At the same time, STO ensures greater security of the collected funds. Which method is better? It depends on what is more important for us. However, both methods are very popular.