Best NFT rarity tools – check how to assess the value of your tokens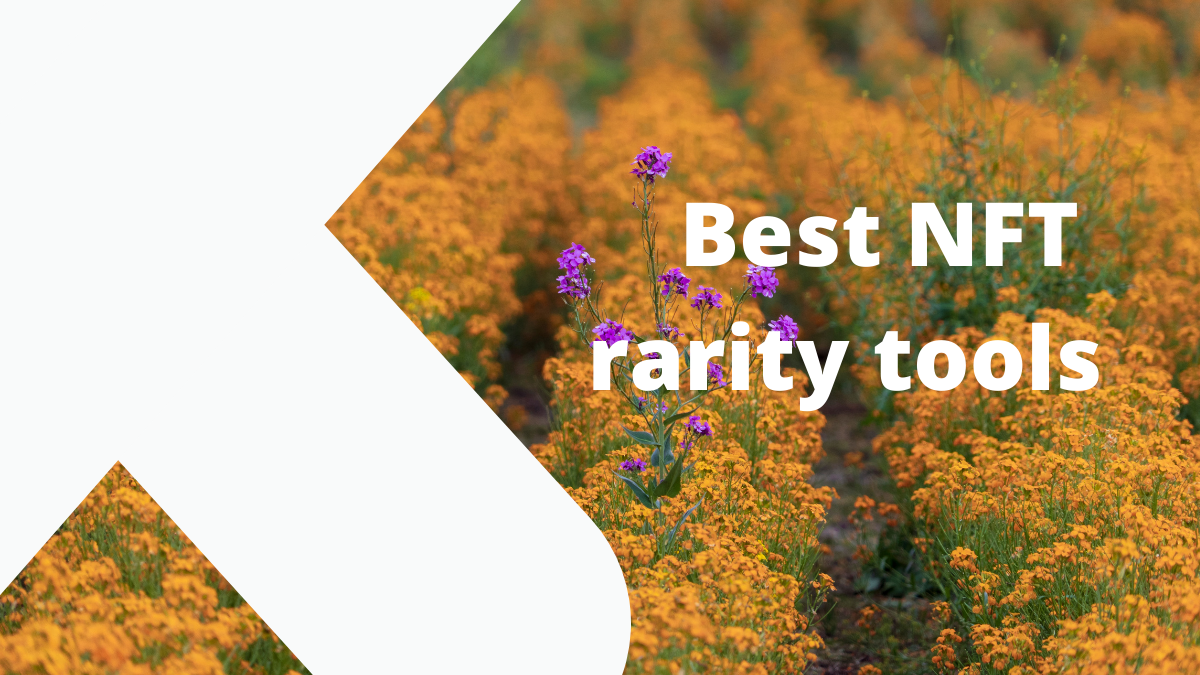 NFT tokens (Non fungible tokens) are gaining more and more popularity in the new technologies sector. They have spread in almost every area, creating a bridge between the real world and the virtual world. With NFT tokens, their owners have specific rights for certain assets. Unfortunately, many companies decided to use NFT only to achieve profit. What determines their value? What tools can we use to find out whether a given token is worth owning? You can find out in the article below!
Table of contents
Factors which influence the worth of NFT
Traits, the individual attributes of an NFT
Tools used to evaluate NFT rarity
Momentranks.com
Icy.Tools
Moby
Traitsniper
Rarytassniffer
What is the difference between NFT and cryptocurrency?
How to purchase NFT?
Fundation
Nifty Gateway
OpenSea
Rarible
SuperRare
What are the dangers involved with purchasing NFT?
Summary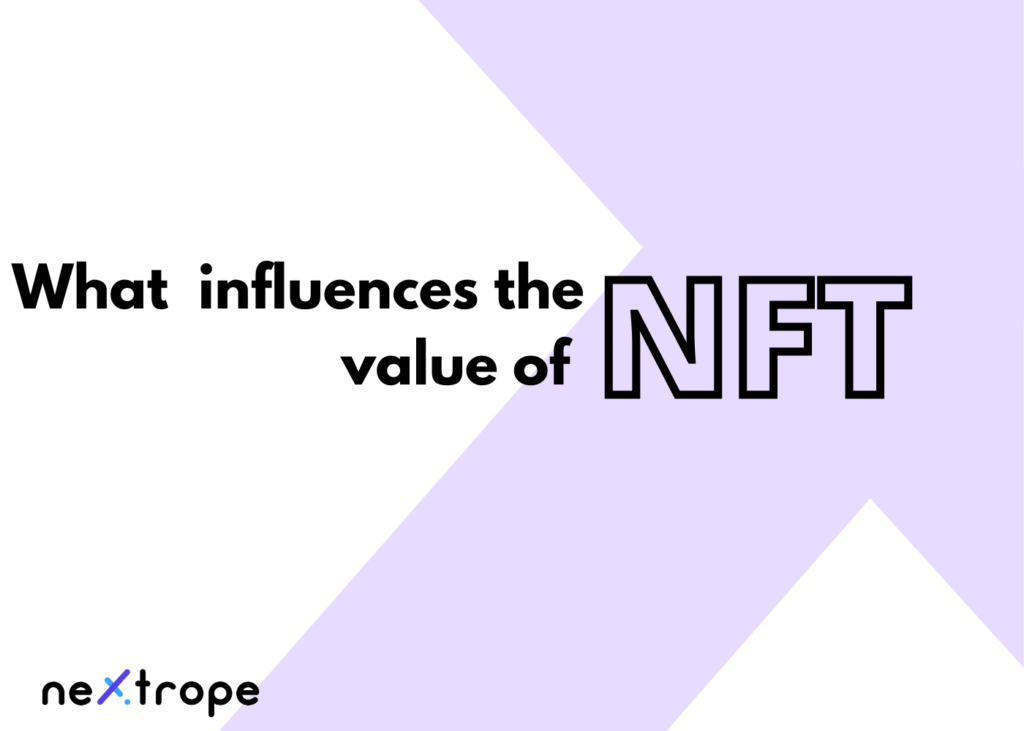 Factors which influence the worth of NFT tokens projects
It is difficult to determine the precise value of the NFT (non fungible tokens) because this asset class is relatively new. It is worth pointing out that tangible works of art, such as a Rembrandt or physical collectors' items such as NBA player cards, have specific values. In practice, NFT investors wishing to purchase NFT tokens may find it difficult to decide whether a particular form of investment is of interest. To date, many NFT Token products are available on the market. In this respect, fundamental principles have been developed to help establish that NFT carries value. Their attractiveness is determined by the following factors:
Rarity rank– is an indicator that literally translates into how rare and "difficult to acquire" a specific NFT token is. Good examples of rarity are first of their kind works of art created by a famous digital artist or NFT created by a renowned celebrity. Another factor which indicates rarity is the effect that NFT technology provides in a given sector.

Usefulness – The usefulness of non fungible tokens results from its actual use, both in the physical and digital world. For example, some NFT are more than collectors' items because they can be used in games to create virtual characters, lands, etc.
The above-mentioned feature of NFT gives them immediate value, which grows in time. An example of NFT solutionsare Euro 2020 NFT tickets, Collector's Cards such as Geralt of Rivia in the card game "The Witcher Universe Gwent".
Tangibility – Some NFT are linked to objects in the real world, which also for them to be verified based on their physical characteristics. In principle, anything can be supported by the NFT in order to consolidate ownership rights. However, the value of such an object is determined by its practicality, rarity and personal satisfaction of the users.
Traits, the individual attributes of an NFT
Traits are individual features that are an important part of any strategy for the nft rarity of a particular NFT project. When analyzing the various features for given NFT tokens, it is worth considering that it would be a good idea to have at least 150 different attributes. In practice, however, the more diverse the characteristics of a project are, the more unique it will be. Traits can be divided into:
Feature categories – their main purpose is to help organize all unique features into a specific category.
Unique features – it is not possible to develop an appropriate rarity strategy for a project without its individual characteristics. Characteristics belong to specific categories. Individual characteristics are an important part of each strategy regarding NFT rarity and are the basis for many related projects.
Extremely rare features – a set of unique features should always contain rare features. It should be noted that they should not exceed more than 1 percent of the total NFT project volume.
As you can see, the three basic elements make NFT tokens original. However, specialist rarity tools have been developed to help us evaluate a project.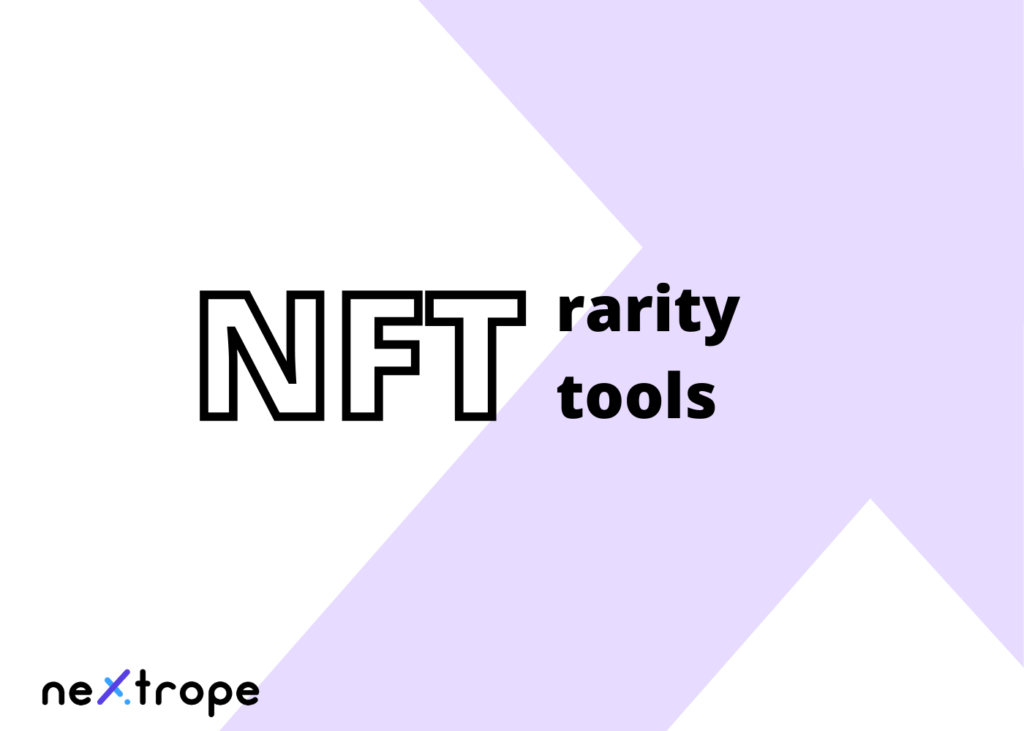 NFT rarity tools
Nft rarity can be describe by tools. Below are the new technologies that have received positive reviews from NFT users. The most popular rarity tools for are:
Momentranks makes acquiring NFT tokens easy. This is a great source of accurate NFT token valuations, market tools, sales levels and market capitalization analysis.
This is a basic tool for tracking NFT. First-time users prefer this solution because of its transparency, simplicity and the ability to quickly analyze the market.
Moby is an unpopular but powerful site that provides real-time data and statistics on multiple NFT tokens. This information can help investors monitor assets and make faster decisions regarding new trends.
Traitsniper is another website that can be used to analyze new NFT projects. With its minimal features, it focuses on analyzing ongoing and upcoming projects and detecting NFT metadata for good investment potential based on their Traits.
Offers the latest rankings of fresh NFT designs based on their rarity. The rarity tools provides information on the latest NFT collections and historical collection data.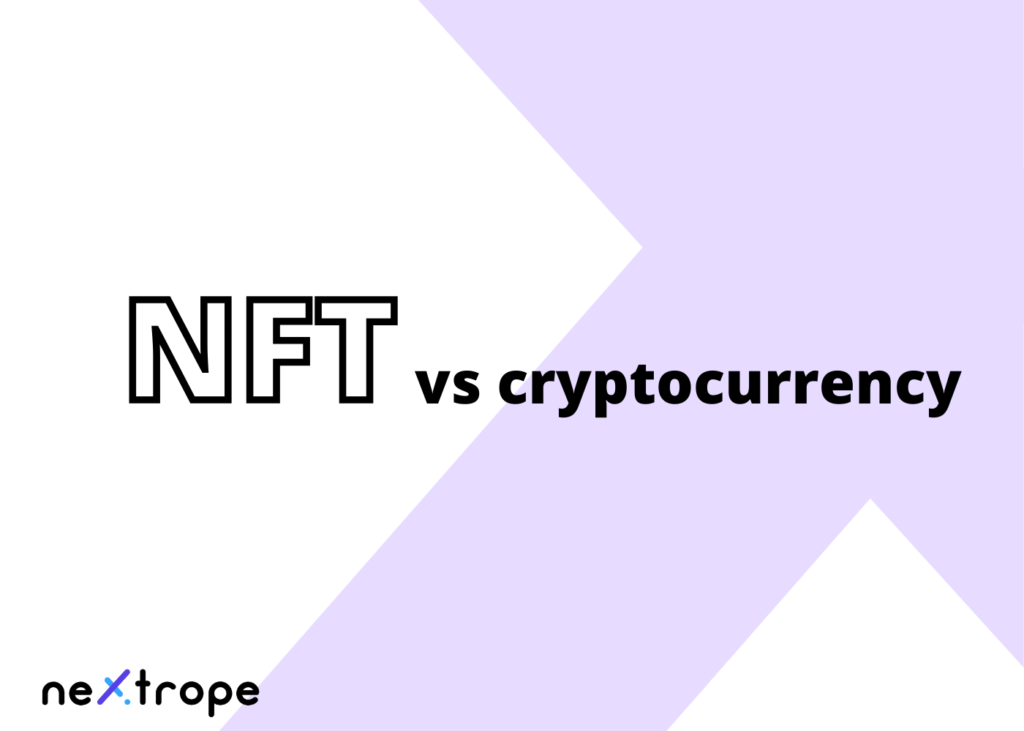 What is the difference between NFT and cryptocurrency?
NFT collections and cryptocurrency are based on the same technology – blockchain. The NFT markets are shaped in such a way that transactions can be made using cryptocurrency. However, let us remember that cryptocurrency and NFT are completely different products that have been developed for different purposes. Cryptocurrency is a means of payment which is intended to hold a specific value, to be used as exchange goods for other services, etc. NFT tokens can themselves be property and the right to a specific digital commodity. They are closer to a security, or shares, rather than cash.
NFT space - How to purchase NFT collections?
You can buy, sell, or trade with NFT. Transactions may take place on exchanges or on specific NFT markets. The creator of a token, or its current owner, determines the token price himself. It is also possible to conduct NFT auctions. In such a case, the bidders will decide on the price. Here are some examples of websites where are nft shop, end where you can purchase NFT or see nft rankings.
Fundation
It is a market created and managed by the community. Access to it is only possible if you receive an invitation from one of the NFT investors of this market.
Nifty Gateway
It is an art-oriented NFT market. Its main goal is to work with renowned companies, athletes, and artists.
OpenSea
It is one of the most powerful and pioneering sectors where NFT can be found and purchased. It includes a range of collectors' items and there's something here for everyone!
Rarible
It offers a range of NFT, with art as a priority. The platform created its own token, the RARI, which is used to reward its members for specific activities.
SuperRare
This place creates a market that offers and at the same time supervises the NFT sector. There are many tokens here that are worthy of attention.
The registration process on each of the above-mentioned platforms may vary from market to market. The basic principle is similar – you buy Non Fungible Token with a cryptocurrency such as ether, although the price can also be stated in dollars. The total cost of the transaction depends on where we buy NFT and at what rate.
What are the dangers involved with purchasing NFT?
NFT trading is a technical process that can be misunderstood. As such, some people who want to purchase NFT are unaware that any interaction with blockchain involves fees. In addition, investors must be aware of whether a solid and fair entity is behind the NFT. Otherwise, we may be afraid of losing money. Interestingly, some people buying NFT do this by using bots, as thanks to them their transactions are fast and fully automated. Unfortunately this leads to situations, where new users who wish to purchase NFT may be too late, as they were slower than a robot.
Summary
NFTs market are modern forms of capital investment in a product, the link between the digital world and the real world. It is worth knowing the rules and tools that will make us more aware of what we want to invest in. The tools used to assess the rarity and the design of Traits will certainly help us with that! We should also remember that, before making an investment decision, we should familiarize ourselves with the creativity and achievements of the NFT creator, regardless if a single person or an entire team is behind the project.
NFT collection, as well as upcoming NFT projects, are an opportunity for NFT investment. It is important to remember that NFT collectibles should be evaluated on the basis of their rarity rank. The total rarity score of the NFT will show us how interesting and original the project is. NFT investment, purchasing NFT, or NFT drops should be pre-checked and analyzed using NFT tools, global NFT project rankings and NFT news. Afterwards we should run the entire process through NFT analysis based on the NFT we wish to purchase. Let us remember that every project must be checked thoroughly and professionally, as the safety of our finances is paramount.
Never miss a story
Stay updated about Nextrope news as it happens.