Empowering leaders of the next generation
On June 23, 2022, the "WOMEN IN CRYPTO: Web3 Product Development in Times of Recession" conference took place in the heart of Warsaw, in the inspiring surroundings of the Cambridge Innovation Center at Varso Tower, 73 Chmielna Street. The conference organized by Nextrope is a unique initiative that caught the attention of everyone interested in the future of blockchain technology, cryptocurrencies and the development of projects in Web3. The event had a special dimension, as it highlighted the vital role of women in this rapidly developing field.
The WOMEN IN CRYPTO conference was an excellent opportunity to share experiences, explore new trends, and get to know inspiring figures who play a key role in building the future of finance, technology, and innovation. During the event, guests could listen to fascinating lectures, participate in inspiring discussions, and make valuable contacts in the web3 environment.
About
Varso Tower has become an epicenter of discussion, innovation, and inspiration for blockchain, cryptocurrency, and web3 technology enthusiasts. The event was distinguished by the quality of its content and a special emphasis on highlighting women's value and enormous contribution to the growing world of blockchain technology. The conference not only provided excellent knowledge but also gave exceptional recognition to the role women play in this rapidly developing field.
The main goal of the conference was to show the potential of developing blockchain technology and the web3 ecosystem during the recession.It was possible to learn about the perspective of women in this field, who are often underrepresented, despite their enormous contribution to the development of projects based on blockchain, cryptocurrencies and web3 technology.
The WOMEN IN CRYPTO conference is an ideal opportunity for female attendees to gain knowledge and share experiences. Discussions led by prominent figures from the world of cryptocurrencies and Web3 can be inspiring for many.
Speakers and Panel Moderation
The conference WOMEN IN CRYPTO: WEB3 PRODUCT DEVELOPMENT IN THE TIME OF RECESSION hosted exceptional female speakers. Let's meet these inspiring women who enriched the event with their knowledge and experience:
Speakers
Marta Małachowicz, Frontend Developer at Nextrope - A specialist in Frontend Development, she plays a key role in creating powerful and user-friendly platforms for web3-based projects. Her expertise also includes seamless integration of smart blockchain contracts. Marta is a passionate enthusiast for innovation in the web3 field. She strives to create transformative solutions that will contribute to a decentralized future.
Joanna Marks, Business Development Specialist w GamerHash - Joanna Marks is a Business Development Specialist and an expert in games and metaverse. She holds a master's degree in journalism and social communication from Adam Mickiewicz University in Poznan. Her work involves transferring game experience to the world of metaverse, creating new opportunities and inspiration in the field of game development.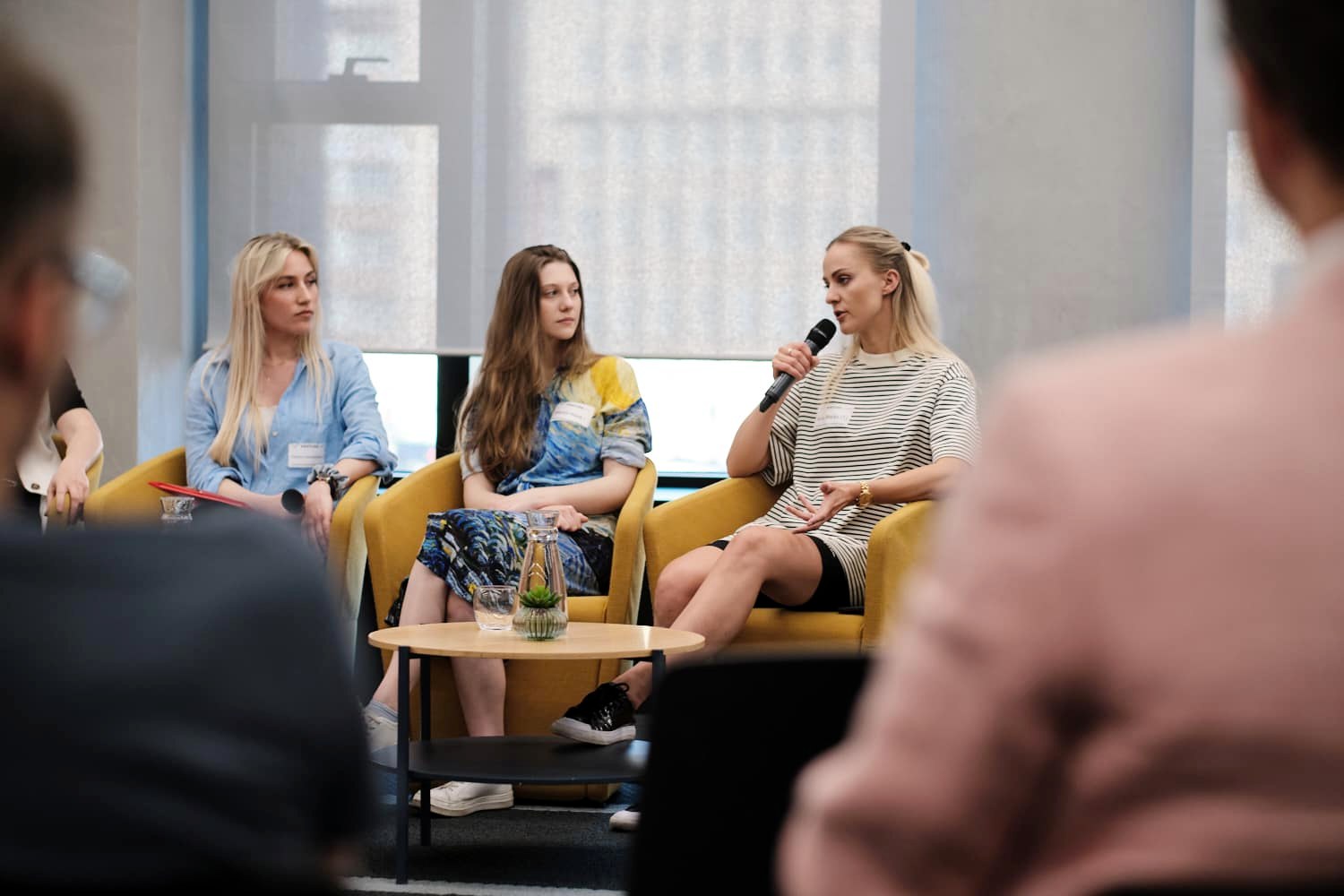 Christina Kucinska, Member of Polish Blockchain Association and EMEA Treasury Manager - Christina Kucinska is a corporate finance professional with more than 10 years of experience. She is an expert in investment instruments, liquidity management and hedging. Her passion revolves around the blockchain and cryptocurrency industry. She is eager to share her knowledge and experience, contributing to the understanding of the role of cryptocurrencies in the financial world.
Wiktoria Wójcik, Co-Founder inStreamly - Wiktoria Wojcik is the co-founder of the inStreamly platform, which over the past 3 years has helped 160 brands reach gamers in 12 countries and more than 100,000 streamers monetize their hobby. She started out as a gamer, then a streamer, esports host and marketer, and eventually became an entrepreneur in the gaming industry. Together with her team, she created a platform that allows brands to easily collaborate with thousands of small and medium-sized streamers, achieving large engaged communities.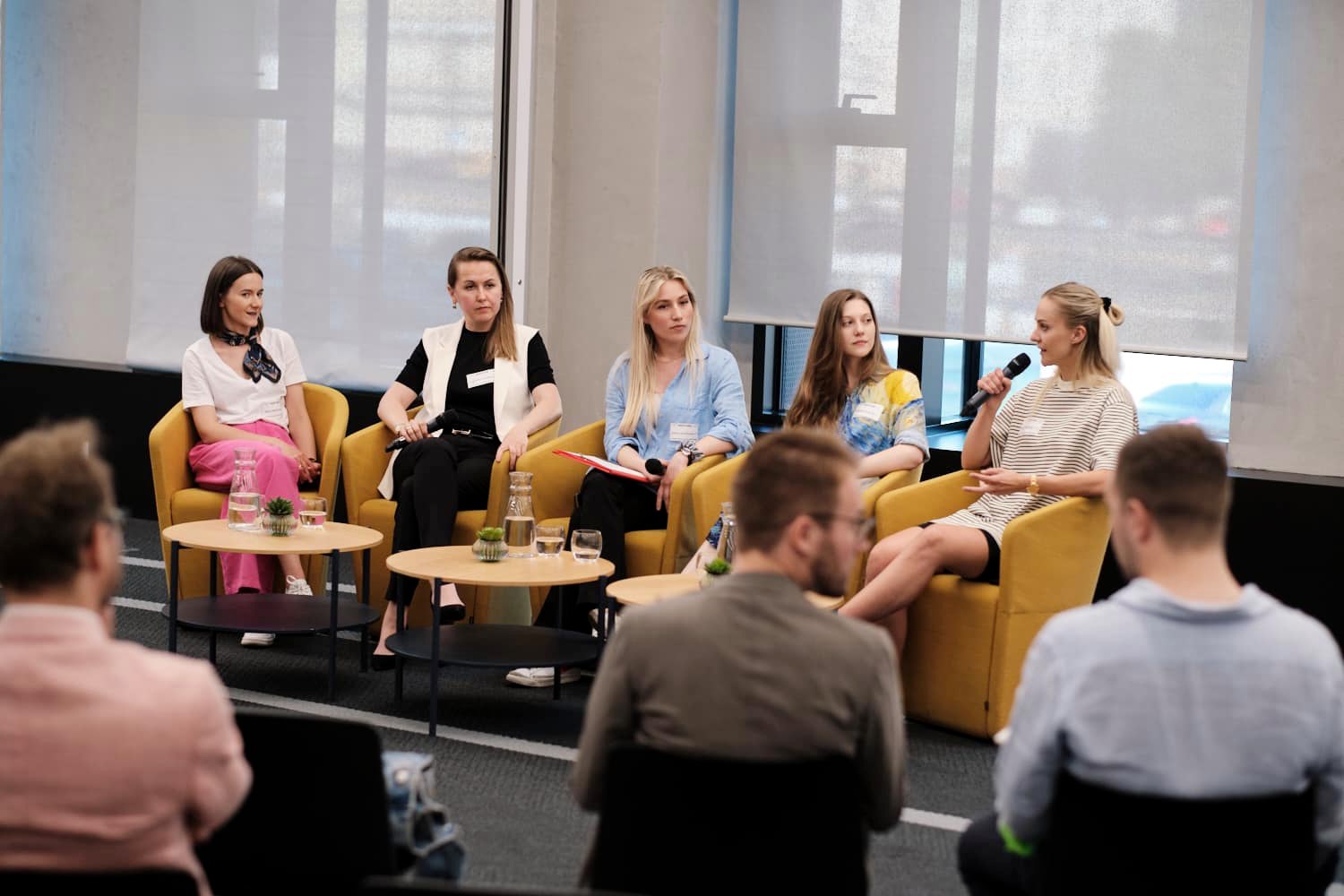 Moderation
Paulina Lewandowska, Web3 Business Development w Nextrope - Paulina Lewandowska, an enthusiast of economics and innovative technology applications in the field of finance. She had the honor of serving as moderator during the conference. In her role as moderator, she brought her experience and enthusiasm to the discussions during the panels and enriched the conversation with valuable thoughts and questions.
These women brought tremendous value to the WOMEN IN CRYPTO conference. Each of them provided valuable insights and inspiration to the event participants. Their expertise and passion contributed to the audience's deeper understanding of the topic.
Thursday Gathering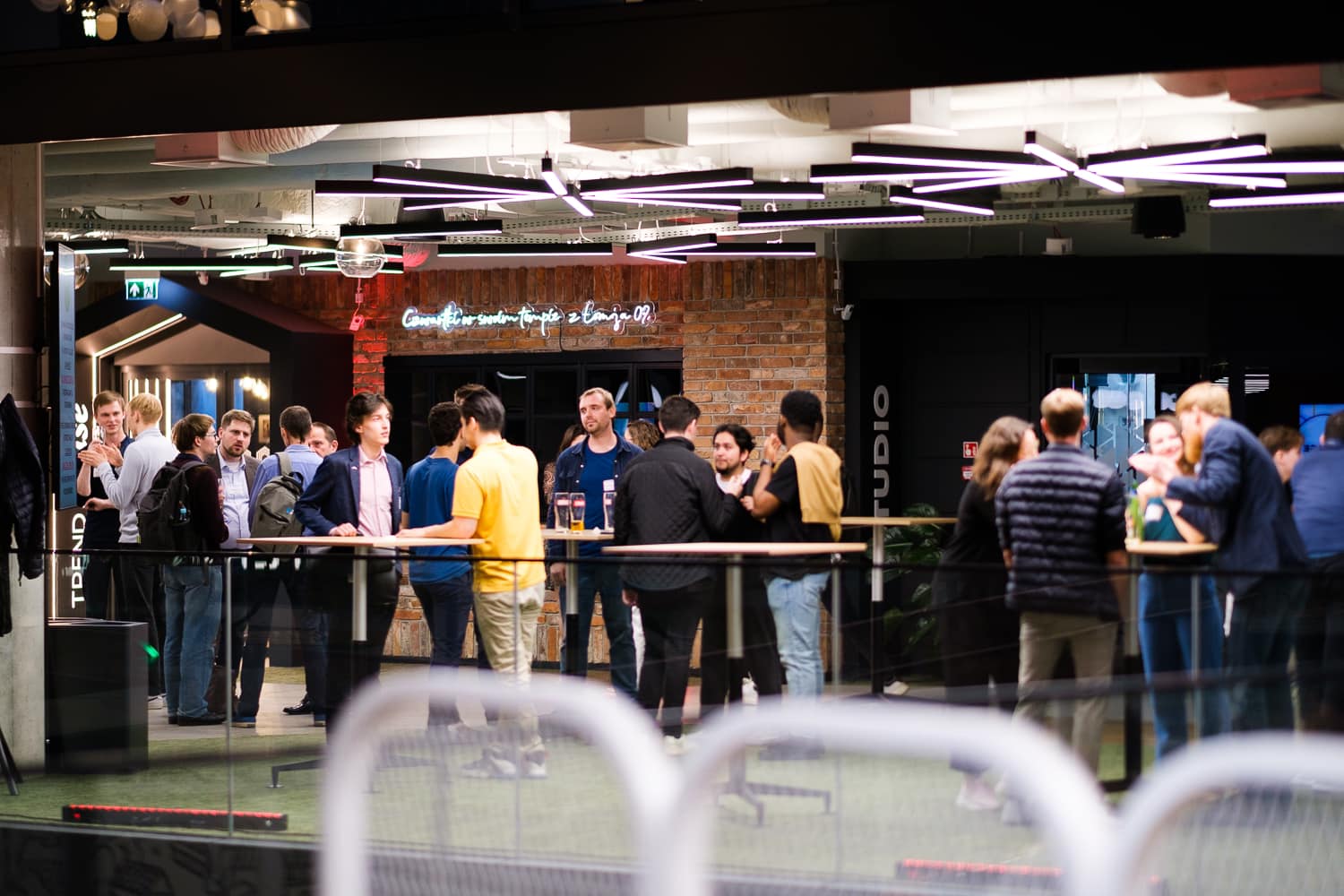 The WOMEN IN CRYPTO conference was part of a broader initiative called "Thursday Gathering". This event is held periodically each week in different locations. The goal of the gathering is to bring together creators, entrepreneurs, investors, students, and visionaries to build strong, inclusive, and equitable innovation ecosystems in cities around the world.
Innovators meet, exchange experiences and ideas, and consider collaborating on projects and ideas for the future. It's an open environment where every participant can contribute to creating a better future.
Conclusion
The conference "WOMEN IN CRYPTO: Web3 Product Development in Times of Recession" provided inspiration, knowledge, and a different perspective on the topic. The speakers shared their expertise and passion. They showed that the future of new technologies is bright and that women play an important role in shaping it.
The "WOMEN IN CRYPTO" conference showed that despite the challenges posed by the recession, blockchain technology and cryptocurrencies continue to grow, creating new opportunities and changing the way we think about finance, technology, and innovation. Women are playing a key role in this process and contributing to solutions that are changing the face of the future.