Gnosis Chain, stemming from the Gnosis ecosystem, offers a platform emphasizing decentralized prediction markets and governance tools. With both businesses and individuals trying to stay up-to-date with the rapid innovations in the blockchain sector, it's crucial to comprehend the subtleties and possibilities of Gnosis Chain. In this article, we will explore the Gnosis Chain, its formation, and its role in the wider blockchain community.
Gnosis Chain Background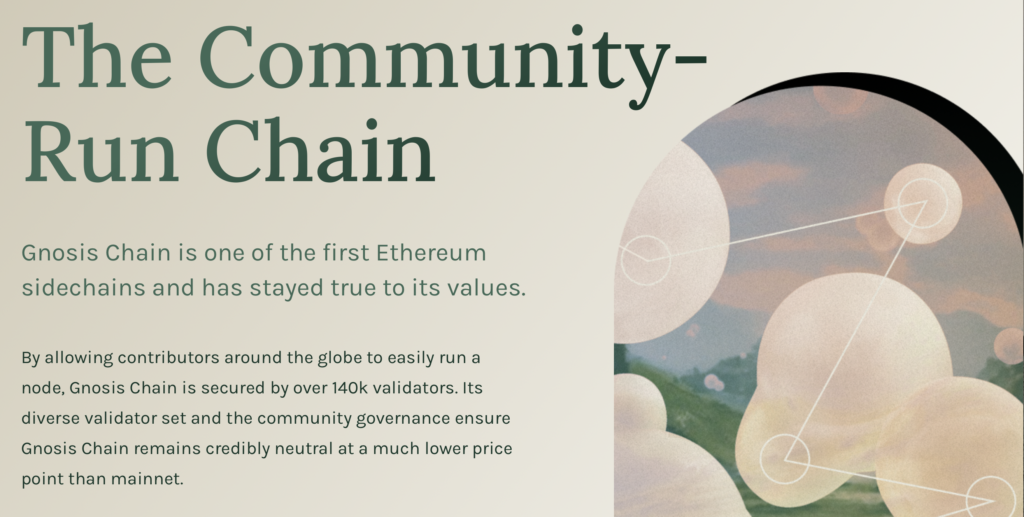 The Genesis and Evolution of Gnosis Chain
Gnosis, the organization responsible for Gnosis Chain, is not new to the world of blockchain. The inception of Gnosis rooted in developing decentralized prediction markets. However, it soon recognized that there was room for growth within the blockchain domain. Initially concentrated on Ethereum's network, Gnosis' team detected a need for a custom-tailored blockchain solution capable of addressing specific issues in the decentralized realm. This epiphany led to the creation of this blockchain.
Over time, user feedback, technological breakthroughs, and market needs shaped continuous refinements throughout various development phases of the Gnosis Chain. Consequently, this iterative process yielded a dynamic and adaptable blockchain platform specifically engineered for present-day decentralized applications and smart contracts.
Mission and Vision
Fundamentally, this blockchain aspired to be more than just another blockchain technology. Its creators aimed to establish an all-encompassing ecosystem allowing developers, businesses and regular users alike to fully utilize decentralized technologies while avoiding typical challenges present in many existing platforms.
A distinguishing feature of this blockchain lies in its dedication to offering a user-friendly interface and experience. As revolutionary as blockchain technology may be, it can pose a difficult learning curve. To address this issue, Gnosis set out to bridge the gap, thus making it accessible to experienced developers and newcomers alike.
In addition, this blockchain was constructed with a goal to provide unmatched scalability, security, and adaptability. The platform acknowledged the varying demands of cutting-edge decentralized applications and was designed to adapt, advance, and expand based on its users' ever-changing needs and the greater market.
Technical Aspects of Gnosis Chain
Architecture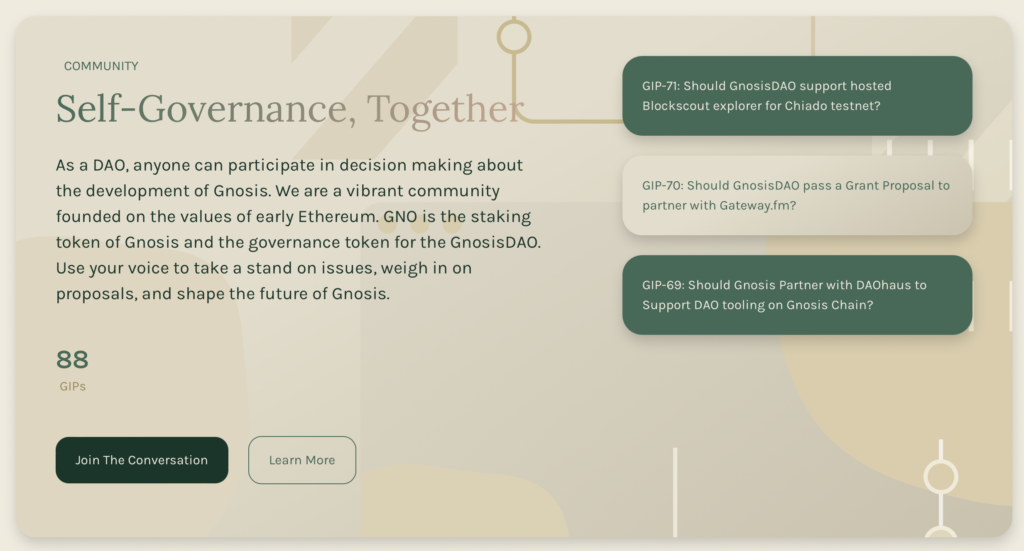 Gnosis Chain's architectural design forms the basis of its blockchain platform, just like any other. With a modular construction, this blockchain allows for the updating or replacement of its components without interfering with the system's overall operation. This modularity promotes both the platform's adaptability and its endurance, ensuring it can progress without becoming outdated.
Furthermore, the Gnosis Chain incorporates a unique consensus mechanism, differing from traditional Proof-of-Work (PoW) or Proof-of-Stake (PoS). This mechanism is meticulously crafted to maintain a balance between security, energy efficiency, and transaction speed, addressing some of the most pressing concerns in contemporary blockchain platforms.
Scalability and Performance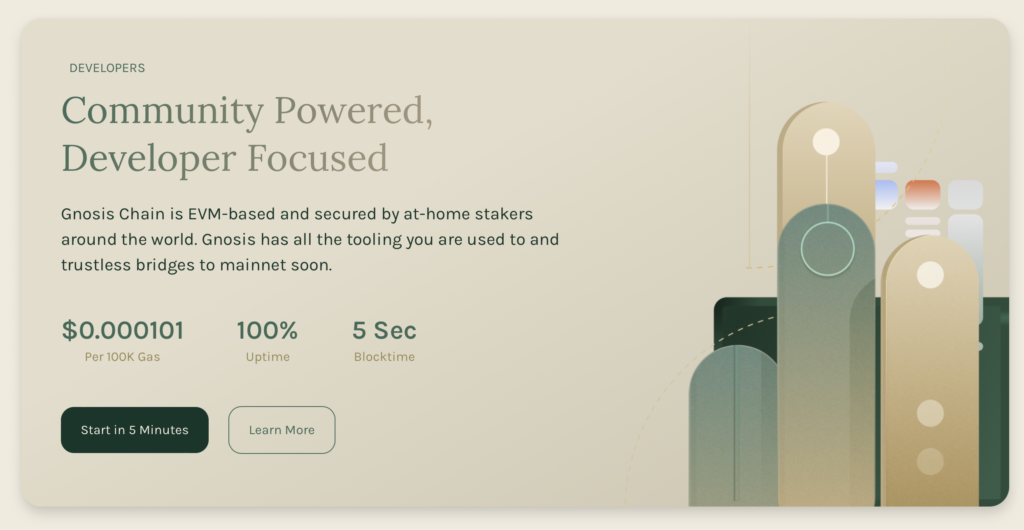 One of the standout attributes of the Gnosis Chain is its approach to scalability. Unlike many of its counterparts that struggle with high transaction volumes, Gnosis Chain employs innovative layering solutions and sharding techniques. These methods allow for parallel transaction processing, significantly reducing latency and enhancing the overall throughput.
Moreover, this blockchain incorporates off-chain computation capabilities. This ensures that not every minor transaction or computation needs to be stored on the main chain, thereby increasing efficiency and reducing unnecessary bloat.
Security Measures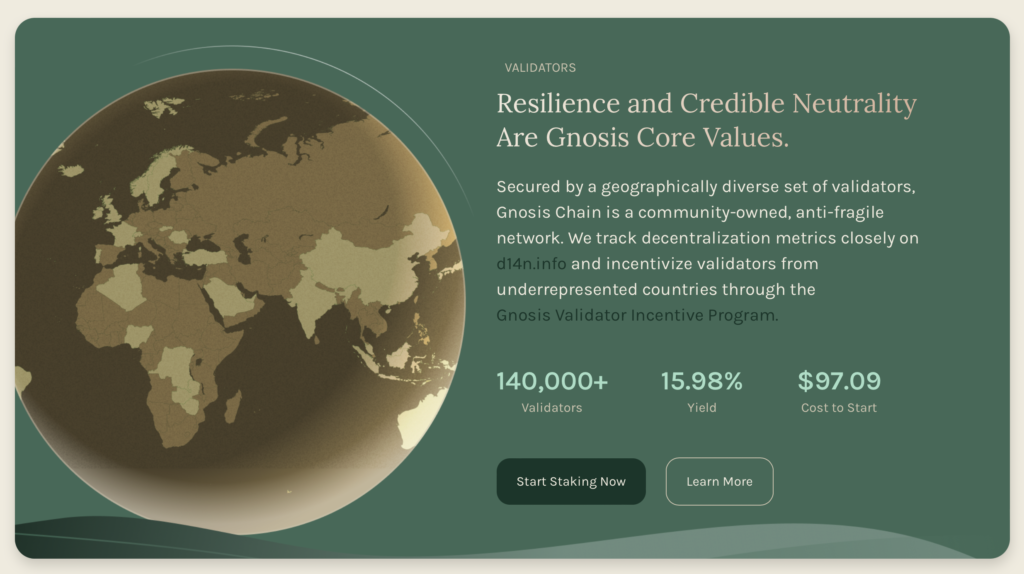 In an era where security breaches and hacks have become all too common, Gnosis Chain places a paramount emphasis on securing its network and its users' assets. The platform utilizes advanced cryptographic techniques to ensure the integrity and confidentiality of transactions.
Additionally, by leveraging formal verification methods, this blockchain ensures that smart contracts operate as intended, minimizing the risk of vulnerabilities or exploits. Continuous network monitoring, coupled with an ever-evolving security protocol, means that Gnosis Chain remains one step ahead of potential threats.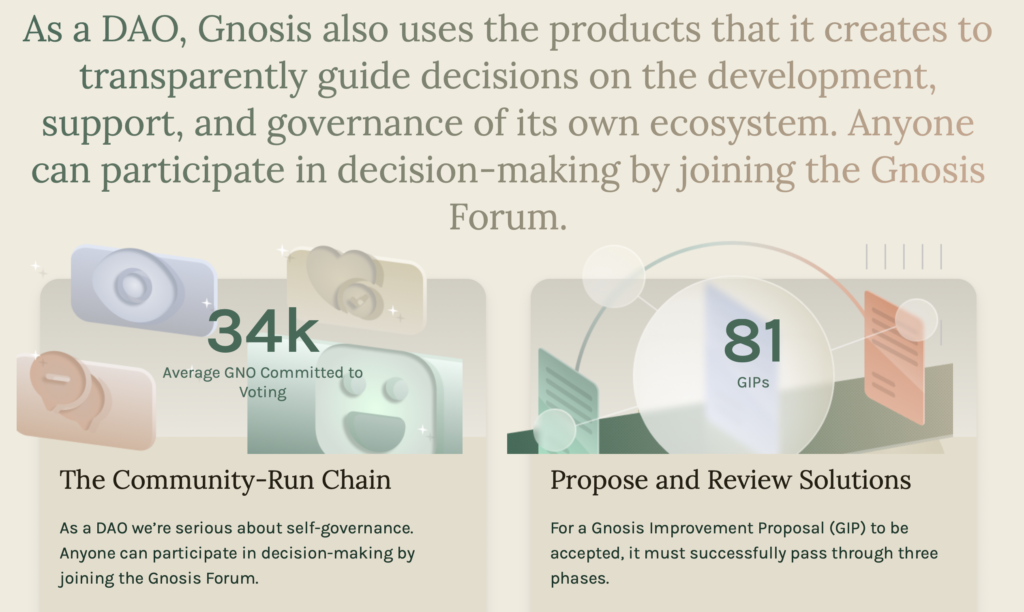 Conclusion
Gnosis Chain distinguishes itself from a plethora of blockchain platforms by combining state-of-the-art technical features with user-centered design and forward-thinking strategy. The intricate technical details of this blockchain are undeniably impressive, but its true strength lies in the dedication to making decentralized technology accessible, efficient, and secure for all.