The innovations brought about by decentralized platforms promise a new era of finance and applications. Yet, as with any emergent technology, vulnerabilities and risks are unearthed, especially in the early stages. 2023 has borne witness to a series of security breaches, particularly on the Arbitrum network. This article dives deep into these breaches, shedding light on the incidents and understanding their implications, it shows some hacks on the Arbitrum network.
What is Arbitrum?
Arbitrum, an exciting and innovative off-chain scaling solution, has captured significant attention in the crypto world. Designed to optimize Ethereum, it stands out due to its ability to reduce transaction costs while simultaneously increasing the speed of transaction processing. At its core, Arbitrum utilizes "rollups," which bundle or "roll" multiple transactions into a single one, thereby offering a more efficient way to process high volumes of transactions.
The rise of decentralized applications (dApps) and DeFi platforms requires scalable solutions, and Arbitrum offers precisely that. Its mechanism allows developers to create smart contracts in a secure environment without compromising on the decentralized principles that underpin the Ethereum network. This breakthrough has led to a growing number of projects choosing Arbitrum as their preferred network.
However, with greater adoption comes greater scrutiny, and the network has faced its fair share of challenges in 2023. As we delve deeper into this year's Arbitrum hacks, it's essential to understand the foundational role the network plays in the larger blockchain ecosystem and why its security is of utmost importance.
A Turbulent Year for Arbitrum Security - Arbitrum Hacks
Security challenges have never been more pertinent than in 2023 with the Arbitrum network finding itself embroiled in a series of significant hacks. These security breaches have not only resulted in substantial financial losses but have also raised questions about the security standards of protocols built on this layer.
The Rodeo Finance Exploit - Jul 11, 2023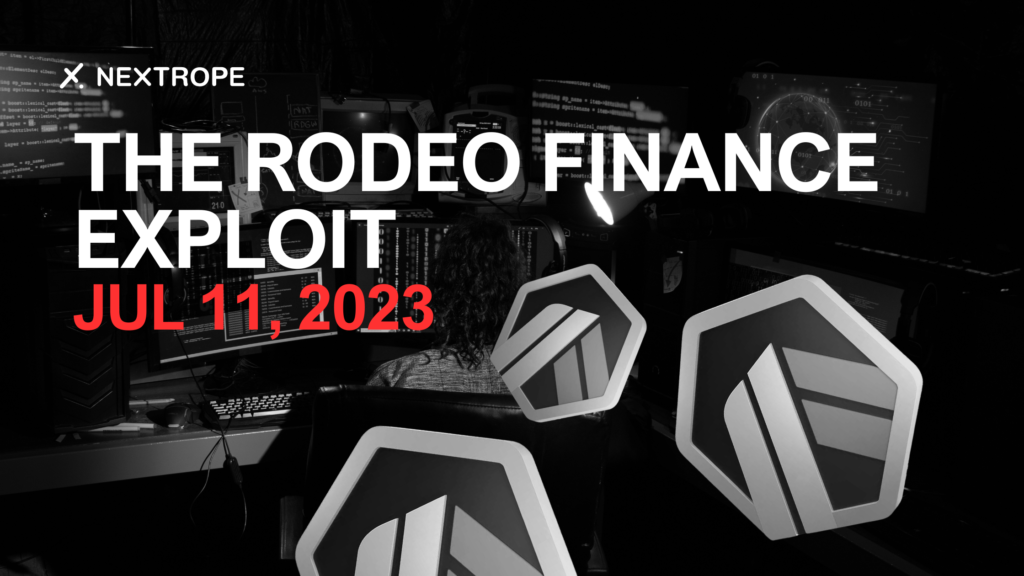 Rodeo Finance, a DeFi protocol on the Arbitrum Network, suffered a loss of 472 Ether, amounting to approximately $888,000.
The security breach was made public by blockchain security company PeckShield, which traced the path of the stolen funds. It was found that the hacker had transferred the looted Ether from Arbitrum to Ethereum.
By leveraging the Oracle manipulation technique, the hacker could alter price feeds, thereby exploiting the platform for nearly a million dollars worth of crypto.
This technique involved feeding incorrect data from off-chain resources into smart contracts. By manipulating this data, hackers could mislead the smart contract into undesired actions, in this case, transferring a substantial amount of Ether.
The aftermath saw the hacker cleverly masking their activities. They exchanged the stolen assets for various tokens, eventually converting them back to Ether. This Ether was then routed through Tornado Cash, a cryptocurrency mixer, further obfuscating the fund's origins.
In the immediate aftermath, Rodeo Finance's token value plummeted, registering a 65% decline in just an hour.
Read More About This Hack HERE
The Jimbos Protocol Hack - May 28, 2023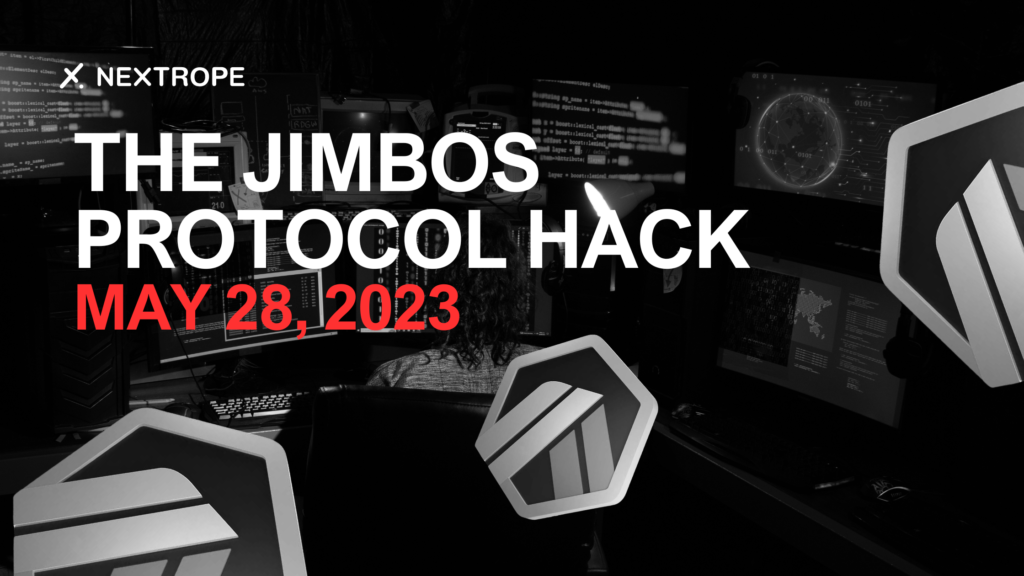 Jimbos, a recently launched decentralized crypto protocol on Arbitrum, encountered a security breach that led to the theft of 4,090 Ether, approximately valued at $7.7 million.
The hacker exploited a "slippage" issue, a term referring to the variance between a trade's expected price and the actual execution price. While slippage typically results from large trades or liquidity mismatches, in Jimbos' case, it was an absence of control measures against excessive slippage that was the culprit.
The hacker managed to manipulate the protocol's liquidity at distorted prices, eventually extracting 4,090 Ether through a reverse swap mechanism.
As a result, the native token of Jimbos, JIMBO, suffered a severe hit, losing around 40% of its value overnight.
Read More About This Hack HERE
Sentiment's Million Dollar Heist - April 5, 2023
Sentiment, another DeFi protocol on Arbitrum, lost almost $1 million to hackers. In a bid to retrieve the stolen funds, the protocol's developers announced a 10% recovery bounty, offering $95,000 to anyone aiding in the funds' return.
The hack was attributed to a "read-only reentrancy" bug, previously identified by smart contract auditor ChainSecurity. This type of vulnerability allows hackers to continuously drain funds by repeatedly invoking a smart contract's withdrawal function.
It was later unveiled that the attacker leveraged this bug to manipulate an integration between Sentiment and the decentralized exchange Balancer, thereby tricking the protocol into releasing almost $1 million in various assets, including USDC, USDT, Bitcoin, and Ether.
Read More About This Hack HERE
The Massive Phishing Scheme and Airdrop Theft - March 31 & 25, 2023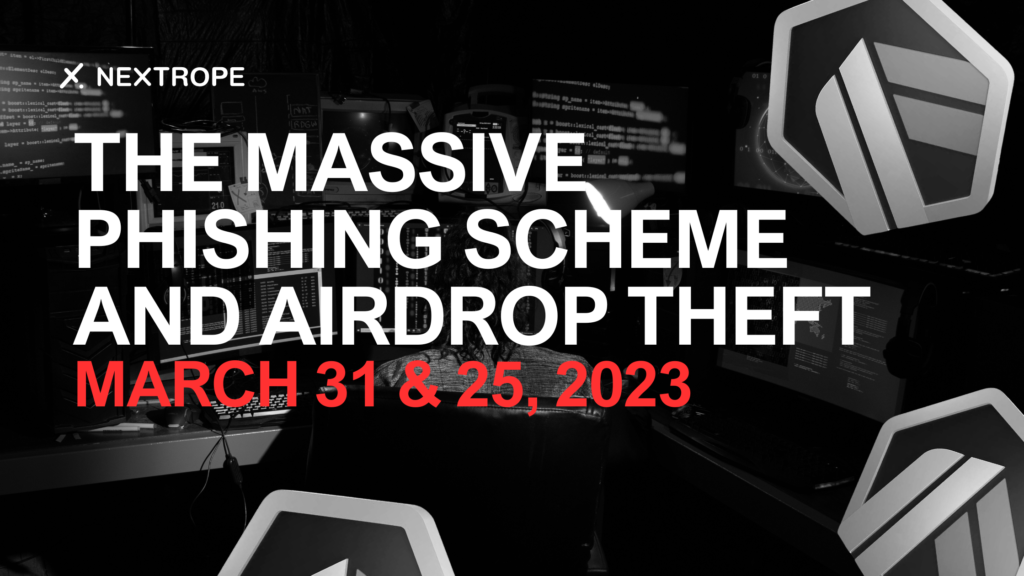 On March 31, over a million Arbitrum tokens (ARB) were pilfered. Two wallets were primarily involved in this theft, converting a substantial number of ARB tokens to Ethereum. The connection between these wallets, if any, remains uncertain.
Close on the heels of this incident, on March 25, hackers made away with $500,000 worth of tokens intended for Arbitrum's airdrop. They achieved this by exploiting vanity addresses, which are personalized crypto addresses.
By generating similar vanity addresses, the attackers redirected the airdropped tokens to their own wallets, rendering the original owners powerless.
Although vanity addresses can provide a unique personal touch to one's crypto holdings, they pose considerable security risks, particularly when generated through potentially insecure platforms.
In the context of these breaches, it's also noteworthy that according to a report from the bug bounty platform Immunefi, there's been a 63% surge in hacks across various blockchains in the second quarter of 2023 compared to the previous year. With DeFi platforms incurring losses of $228 million in just this quarter, the Arbitrum breaches are a small, yet significant fraction of a much larger problem plaguing the crypto world.
Read More About This Hacks HERE and HERE
Lessons and Moving Forward
Security breaches, while detrimental, offer invaluable lessons for both developers and users in the decentralized landscape. The series of hacks on the Arbitrum network in 2023 reiterates the need for vigilance and proactive measures. Here's what can be gleaned from the unfortunate events:
Robust Smart Contract Audits. While many projects undergo smart contract audits, the presence of exploitable bugs like the "read-only reentrancy" in Sentiment suggests the need for more comprehensive and rigorous checks.
Advanced Oracle Security. The Rodeo Finance incident underlines the importance of securing oracles against manipulations. Developers need to explore advanced mechanisms to ensure the authenticity of data fed into smart contracts.
User Education and Vigilance. The vanity address exploit during the Arbitrum airdrop highlights that users themselves can sometimes be vulnerabilities. Educational initiatives can help users avoid pitfalls and adopt best practices.
Adaptive Security Measures. The crypto landscape evolves at a breakneck pace. Protocols need to implement adaptive security mechanisms that can adjust to new threats and vulnerabilities as they emerge.
Community Collaboration. Open-source collaboration and global community feedback can help in identifying potential threats and vulnerabilities before they are exploited.
Conclusion
The Arbitrum hacks of 2023 stand as a stark reminder of the challenges and vulnerabilities inherent in the world of decentralized finance and applications.
However, every challenge presents an opportunity. The crypto community's resilience is evident in its ability to rally together, learn from these setbacks, and continuously work towards creating a more secure and trustworthy ecosystem. As we look forward, it's essential to strike a balance between rapid innovation and the safety of protocols and users.