The realm of blockchain and cryptocurrencies is witnessing a relentless wave of innovation. Among these advancements, Layer 2 scaling solutions have proven to be game-changers, especially for Ethereum. One such Layer 2 solution that has garnered immense attention is Arbitrum. With its capacity to facilitate scalable smart contracts, it has become a hotspot for novel crypto projects. In this article, we will dive into the top 5 crypto projects on Arbitrum in 2023 that are shaping the future of the decentralized world.
Why Projects on Arbitrum?
Before we delve into the list, it's crucial to understand what makes Arbitrum an attractive platform for developers and innovators.
Scalability. Arbitrum dramatically enhances the throughput of the Ethereum network. It allows projects to run more efficiently and handle greater volumes of transactions.
Compatibility. It offers seamless compatibility with Ethereum, meaning developers can use existing tools and applications without major modifications.
Security. By inheriting Ethereum's security model, Arbitrum ensures that the projects built on it are as secure as those on Ethereum itself.
Reduced Gas Fees. Users and developers can relish the benefits of decreased transaction costs, making it more cost-effective to deploy and interact with applications.
Top 5 Projects on Arbitrum in 2023
As we explore the world of Arbitrum, some projects have clearly risen above the rest. Whether it's through their innovative solutions, user engagement, or sheer utility, these are the names that are setting the tone for the future.
GMX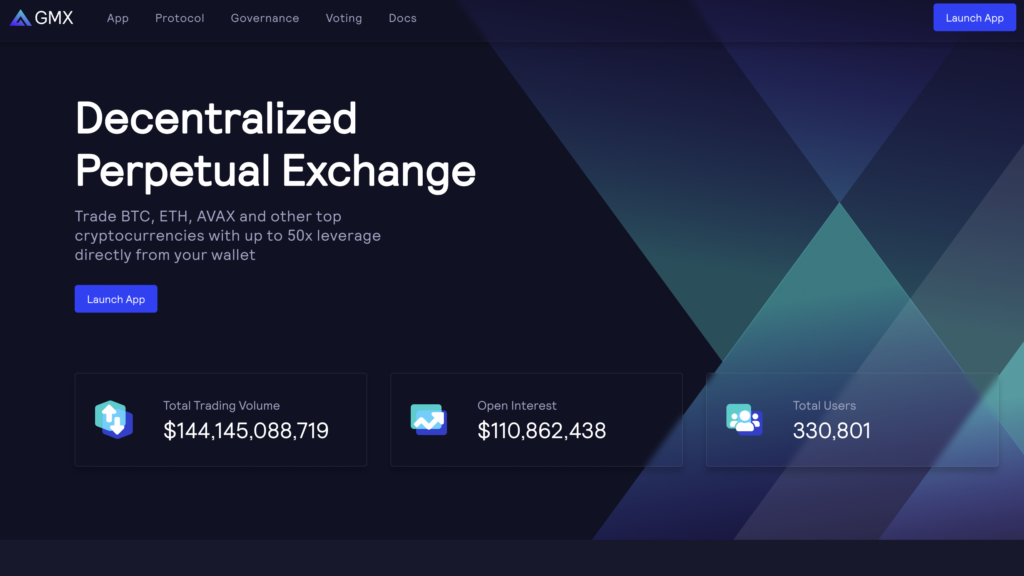 Establishing itself as the pinnacle among projects on the Arbitrum platform, GMX is a decentralized perpetual exchange deeply integrated into Arbitrum's ecosystem. It enables effortless permissionless on-chain trading for more than a dozen tokens, such as BTC, ETH, AVAX, and UNI. With its meteoric rise, GMX now ranks as the most widely used DeFi exchange on Arbit
ZyberSwap (ZYB)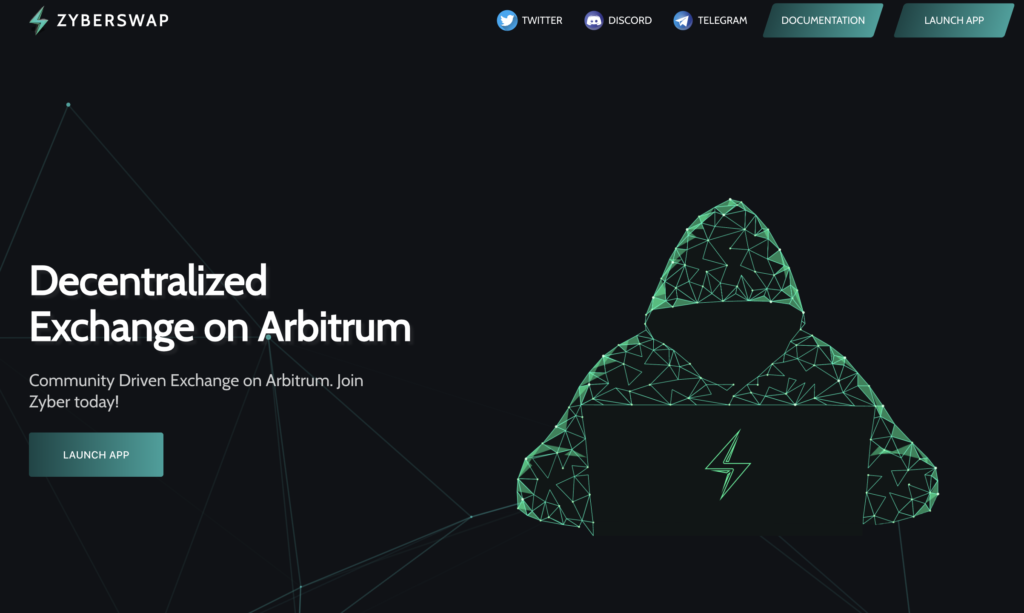 Built on the Arbitrum blockchain, ZyberSwap is a decentralized exchange (DEX) that features an automated market-maker (AMM) and offers low fees for swapping crypto assets. It's known for providing some of the most enticing rewards on the entire Arbitrum network for staking and yield farming, which makes it a popular choice among DeFi users. The platform is entirely dedicated to decentralization and active community participation, with all significant changes determined through governance voting.
For its token distribution, ZyberSwap has opted for a fair launch strategy to ensure equal opportunities for all users to obtain its tokens. Additionally, the platform has been rigorously audited for security and is nurtured by Solidproof. This relationship not only grants access to their expertise but also avails free audit and KYC procedures for new projects. In summary, ZyberSwap is a secure and user-centric DEX that paves the way in the rapidly expanding Arbitrum ecosystem.
VELA Exchange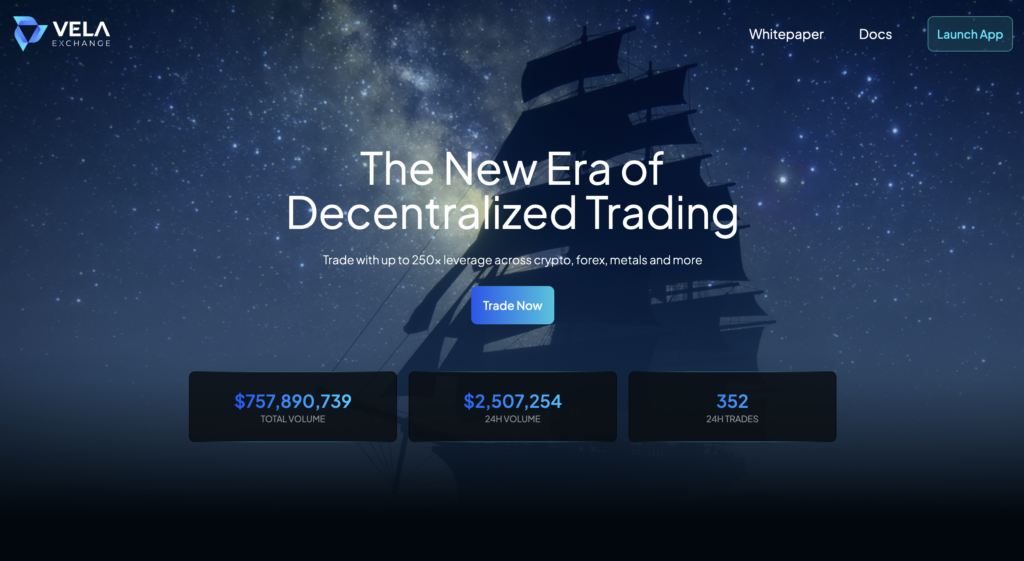 A high-grade decentralized exchange on Arbitrum, Vela Exchange delivers a professional trading platform catering to numerous cryptocurrencies. The platform was created using Dexpools, a decentralized liquidity pool-based OTC trading system.
With the recent announcement of its Beta version, Vela Exchange has gained traction on Arbitrum, reaching a total transaction volume of around 5 billion USD. Impressively, the exchange has contributed to over 10% of Layer 2's on-chain activity. It showcasing the commitment and trust of the community in this perpetual exchange.
Vela provides an exchange where customers can establish trading positions on synthetic assets with leverages of up to 100x. The platform includes a USDC-backed stablecoin.
Camelot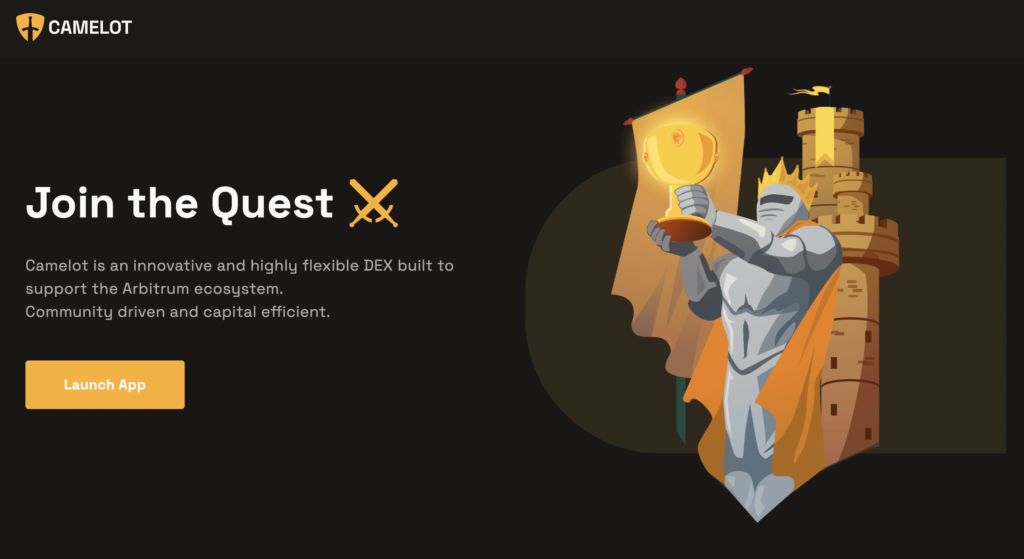 Due to its ecosystem-centric and community-led approach to decentralized exchange (DEX) and liquidity provision, Camelot (GRAIL) stands as one of the most promising projects on Arbitrum in 2023. Focused on composability, Camelot offers a highly efficient and customizable platform with a tailored approach. Camelot, a feature-rich AMM, offers pool configurations uniquely tailored for specific trading pairs. Implementing a new liquidity approach using non-fungible staked positions, it adds an extra layer over traditional LP tokens and delivers more benefits to users and protocols.
The permissionless nature of Camelot enables projects to engage with the protocol directly, without requiring approval or interference from the team. This grants complete control over incentivizing and managing liquidity. A dual token system comprised of the native liquid GRAIL and non-transferable governance token xGRAIL contributes to a robust control over market supply flow. They promote long-term sustainability.
Radiant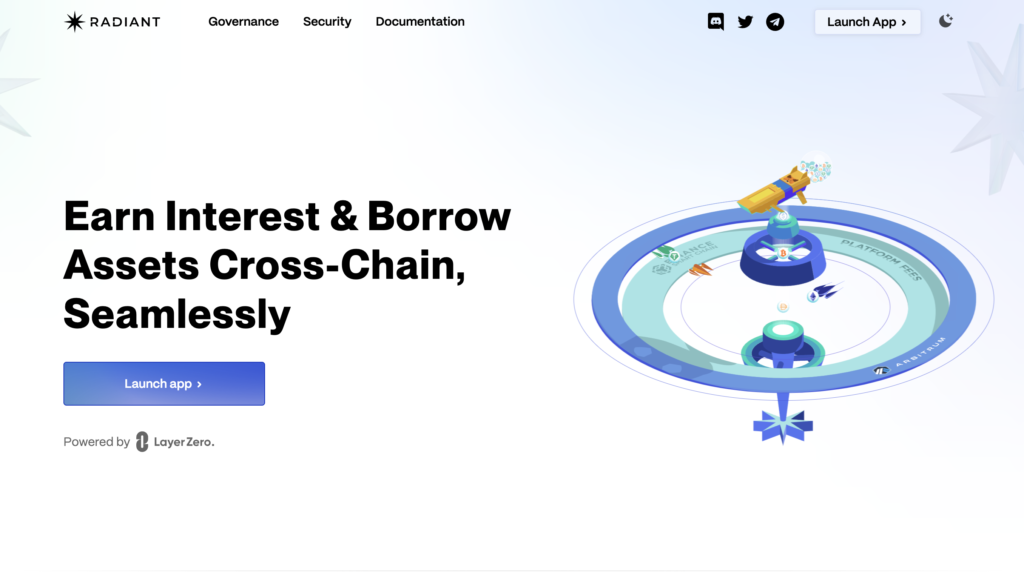 Radiant Capital, an Arbitrum-based lending protocol platform, aims to evolve into a cross-chain lending platform. This will allow users to interact with various blockchains while borrowing and lending on a single platform.
On any major network, users can deposit major assets and borrow a variety of assets supported by multiple chains. The primary objective of Radiant is to consolidate the fragmented liquidity currently scattered across the top 10 alternative layers.
Currently holding the highest TVL on Arbitrum, Radiant Capital has positioned itself as the leading lending platform.
Conclusion - Projects on Arbitrum
The growth trajectory of Arbitrum is nothing short of impressive. With a growing ecosystem of projects establishing their presence on this Layer 2 solution, the future seems promising. The aforementioned projects are just the tip of the iceberg, representing a small fraction of the potential. As the realm of decentralized solutions expands, so will the innovations and opportunities on platforms like Arbitrum.