NFT tokens are conquering the collectible items markets. During the last months there has been increased interest in NFTs. Therefore we prepared for you the list of the most interesting examples of their possible uses.
NFT tokens use a special technology called a blockchain that certifies a digital asset to be unique and therefore not interchangeable. Tokens have been recently increasingly used in such key areas as IoT or supply chains. The NFT market value tripled in 2020, reaching more than $315 million.
NFT tokens are non-fungible, which means that each token in a given system is unique. Tokens like that do not have a standard value and often do not allow for the equivalent exchange of one for another. Each token has distinct, unique ownership or identity information. 
NFT tokens basic assets are:
they are impossible to counterfeit
they can be moved
they retain ownership rights
NFT tokens - the biggest projects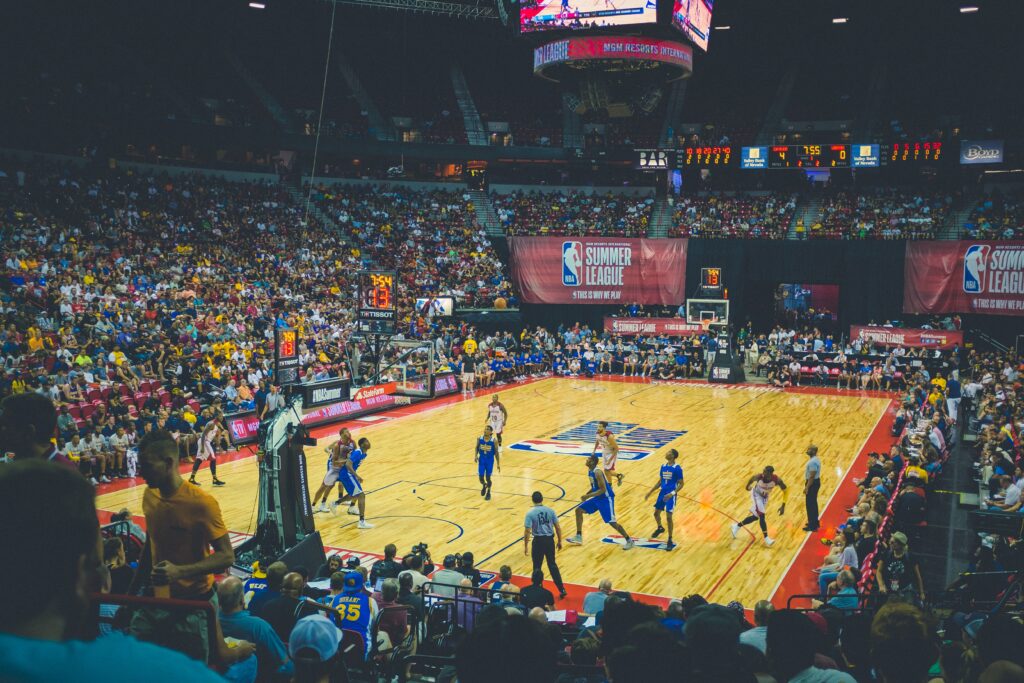 NBA Top shot
The outcome of the cooperation between NBA and Dapper Labs company, in the simplest terms, is an internet platform for exchanging virtual trading cards. At NBA Top shot, basketball fans can buy and sell "moments" video clips from the last seasons of the competition that exist as NFT tokens on the Blockchain.
This is not the first time when NFT tokens have been used by a professional sports League, however, it is without a doubt the biggest one. CryptoSlam estimates that up until to now, the total value of all transactions between users has already reached $ 370 million.
Axie Infinity
Axie Infinity is a gaming platform that, similarly to Decentraland, allows you to purchase a virtual ground in the form of an NFT token. In February this year an anonymous user with a nickname Flying Falcon bought 8 land grounds in the world of Axie for 1,5 million dollars.
"This largest digital ground sale in history represents a significant development in the short historyof NFT," said the seller in an interview for CoinDesk. "It is virtual economies that will be the new frontier for an increasingly digital world."
The demand for virtual grounds is steadily growing. This year, the average price paid for a plot in Decentraland was $ 2,703 - over three times more than in 2020. However, on another platform of this type - Cryptovoxels, the average value of the land has quadrupled during this time.
Companies that operate on a traditional real estate market are slowly becoming interested in NFT virtual tokens. A good example is the enterprise called Republic Real Estate which operates in the housing market and opened for investors who are willing to buy a virtual ground. The enterprise is planning to buy a ground in several internet platforms and then reshape them for virtual hotels and shops in order to increase their value among enthusiasts.
"Real estates in the current world are very uncertain''- said Janine Yorio, head of Republic Real Estate. "Residential prices are extremely high. However, offices and hotels are empty. It seems that virtual grounds are isolated from many real-life dangers''.
King of Leons - music album released as NFT
Their eighth studio album, When You See Yourself, was released in March this year in the form of a NFT token. This is the first time that NFT tokens have been used by artists with such high visibility. The sale of tokens, in which the company  Yellow Heart was represented, ended on March the 19th, generating over $ 2 million in revenue. 
The NFT tokens released by the band in many ways resemble the typical merche of artists: they guarantee access to future concerts, covers or a limited vinyl edition. The applied technology makes NFT tokens unique. Because of the fact that NFT tokens use smart contracts, a set of rules may be taken into account by their creator to determine what should happen when an NFT is used or changes hands. It is precisely this aspect of NFT tokens that is the most valuable for the music industry.
Owing to NFT tokens , musicians can retain direct ownership of the rights to the song and collect royalties for playback and sales without the intervention of intermediaries.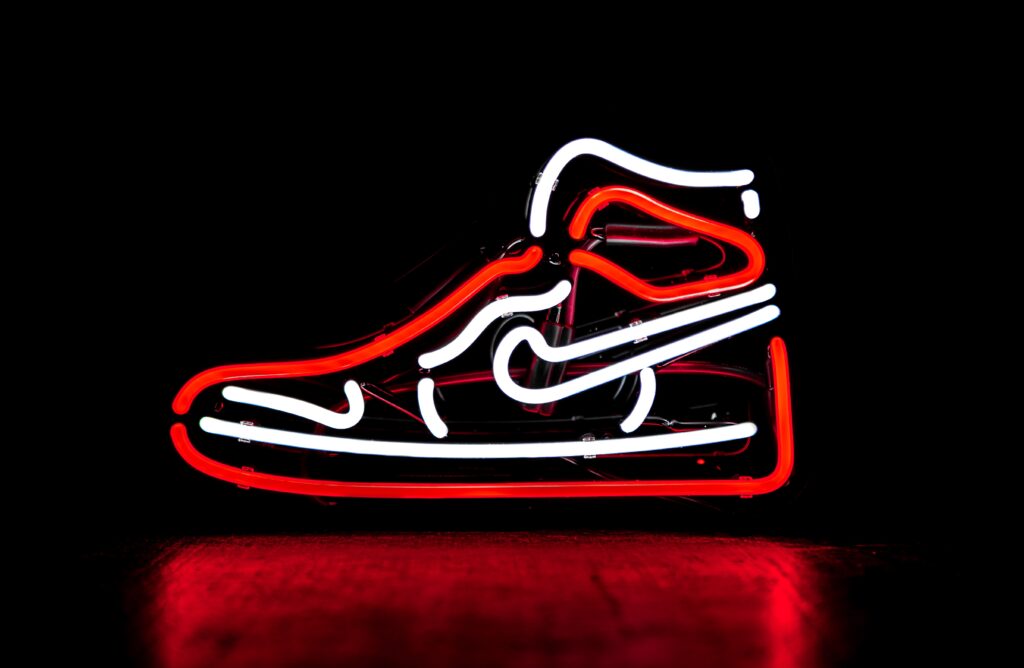 Nike CryptoKick
NFT tokens are taking the collectibles market by storm. Their using owing to a footwear industry should be no reason to wonder, especially as in the 21st century, shoe collecting permanently entered the mainstream.
The industry giant- Nike joined in the trend registering the patent as a solution named CryptoKick in 2019. It is a system which enable to create and exchange cryptographically secured digital assets in the form of virtual shoes that can be linked to their physical counterpart in the real world.
In the meantime, the whole project is shrouded in mystery, but it is already known today that is supposed to allow for simultaneous receipt of both versions of shoes; digital and physical at the time of purchasing the actual pair.
Gucci AR sneakers
In the fashion industry, where uniqueness and originality have always been of fundamental importance, it seems to be the perfect environment for NFT tokens. Therefore nowadays the biggest brands are investing in the development of the technology.
Among them was the Gucci fashion house, which launched a series of augmented reality (AR) shoes in the form of NFT. The pair costs less than $ 12, and to make it possible to sell it, the company hired the Belarusian company Wanna, which has also collaborated with brands such as Puma and Reebok.
"In five, maybe 10 years, a relatively large proportion of fashion brands' revenues will come from digital products," said Wanna CEO Sergey Arkhangelskiy, The Business of Fashion magazine.
,,Our aim as a company is to replace photos of products with something which is much more engaging and much more like shopping offline''.
Beeple and Christie's auction
Mike Winkelmann, known professionally as Beeple, is an American digital artist, graphic designer who began to explore and use the benefits of blockchain technology. The artist has been selling his works in the form of NFT tokens for years. However, it was the auction of his work at the Christies auction house that allowed him to become the author of the third most expensive cannon which was sold during the artist's lifetime in history.
The winner of the auction acquired ''EVERYDAYS: THE FIRST 5000 DAYS" as a NFT token for nearly 70 million dollars. Thus, Christies became the first auction house to put a NFT token up for auction. In addition, the payment was made in Ethereum which is totally new for such an institution.
The first tweet of Twitter's CEO is sold
Last month, Twitter's CEO and founder sold his first tweet as NFT for 2.9 million dollars. Soon, the entrepreneur was joined by other personalities from the world of business and entertainment, even Elon Musk was close to sell his entry.
"This is not just a tweet!" - the action winner Hakan Estavi, CEO of Bridge Oracle said, "I think that ,after many years, people will realize the true value of this tweet, equal to the portrait of the Mona Lisa."