New Wave of Eco-Blockchains – why it matters and how you can act
The Blockchain community starts to notice the environmental impact of cryptocurrencies and distributed ledger technologies (DLT). Now, there is a new class of projects which combine sustainability and environment with decentralization, which augments their business utility. In this article, we explore the new wave of eco-blockchains, and why you should get on board quickly.
Table of contents:
The carbon footprint of blockchain protocols
Why validating nodes is so energy-intensive
Proof of Work alternatives
Eco-friendly blockchains
How to lower the energy consumption of alternative finance
Blockchain and carbon neutrality
Though undoubtedly successful and enormously powerful, early Blockchain protocols such as the one of Bitcoin, have suffered from limitations to their scalability and sustainability. Because of their consensus mechanism in encrypting new blocks and adding them to the transaction ledger.
So far, the main race in blockchain technology has revolved around combating high transaction fees, boosting algorithm efficiency, and improving the speed of crypto transactions. Those factors have had a clear impact on crypto prices.
Electricity consumption and carbon footprint
With the growth in the number of users and transactions, Blockchain systems based on the Proof-of-Work (PoW) mechanism require an increased computing power for miners. That causes increasingly-advanced computations to consume more energy as the network size grows. In turn, PoW-based Blockchains – such as the one of Bitcoin – have over time become environmentally unsustainable, because of their high energy consumption. Proof-of-Stake consensus model – e.g. in Ethereum – requires slightly less energy but does not eliminate the problem of limited scalability. 
Energy consumption
BTC alone represents 43% of the overall crypto traffic, which makes it the most popular cryptocurrency. The Bitcoin network has the greatest carbon footprint due to its energy consumption. According to the Bitcoin Energy Consumption Index, it's estimated that Bitcoin mining requires 178 TWh of electrical power – roughly the same as the annual consumption of energy in Poland.
Because of the environmental impact of mining, cryptocurrencies are criticized and compared to centralized financial tools. For example, one BTC creating a new block requires 1779 kWh of power, while 100,000 transactions operated by the payment card provider VISA, consume 189 kWh only. In one transaction, Bitcoin uses as much electricity as an average American household in 67 days.
Eco blockchains - more sustainable future
Taking into account all the environmental considerations, the new generation of sustainable Blockchains has emerged in response to skyrocketing consumption of miners in conventional cryptocurrencies. Apart from ethical arguments, the reason for their rising popularity is scalability. With the rising prices of cryptocurrencies, miners need to process a greater volume of transactions; especially in 2021, the problem of rising electricity prices and power consumption became a pressing issue, making eco-friendly Blockchains not only an environmentally-sound proposition but also a very convincing use case in business.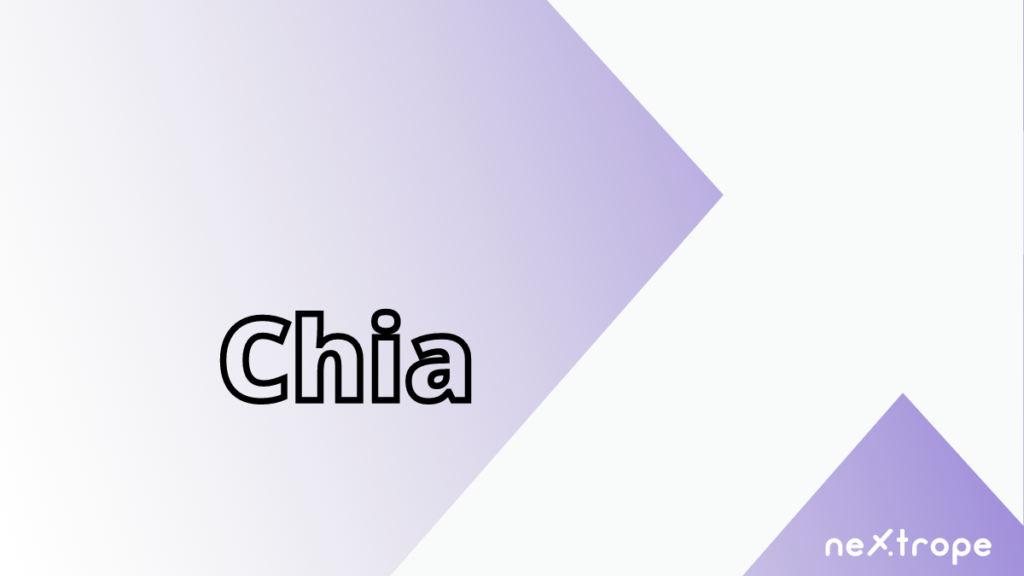 1. Chia - energy-efficient alternative
The Chia coin, powered by the Blockchain called Chia Network, skyrocketed in mid-2021 after its public mainnet launch. The Chia founder, Brian Cohen, is the author of popular software and protocol, BitTorrent. The platform was valuated at $500 million in a recent investment round. The Chia Network is currently the fastest-growing green Blockchain. It is also a smart transaction platform that allows users to take advantage of available hard drive space. Because Chia is also a smart contract platform, there is a new wave of further innovative projects released on the Chia Network that take advantage of carbon-neutral, scalable solutions of the space-based consensus mechanism. 
The Chia solution uses much less electricity compared to cryptocurrencies powered by PoW or the PoS consensus mechanism and allows more people to start mining at a lower cost. To become a Chia miner, one has to simply devote their disc space or use cloud computing platforms such as Amazon Web Services. Since Chia's launch in March 2021, Chia's computer memory usage has grown exponentially. While in mid-May 2021 it was about half a million terabytes of memory, in October this figure multiplied ten times.
Unlike previous cryptocurrencies, the Chia coin is powered by a Blockchain using the Proof-of-Space-and-Time mechanism. As a result, Chia mining uses neither GPU nor CPU architecture to enable the exchange of data and value, but computer memory. Miners' hard drive or SSD space powering the Chia Blockchain is connected to the decentralized network where storing a certain amount of data over a certain amount of time is rewarded in XCH, Chia's token.
Chia farming is accessible, with neither specialized equipment needed nor massive amounts of power. This makes it not The network's blockchain transaction platform can be downloaded at chia.net. Users can decide to dedicate a portion of uncommitted hard drive space to the network and receive XCH in exchange, without significantly affecting computer performance or requiring vastly more energy.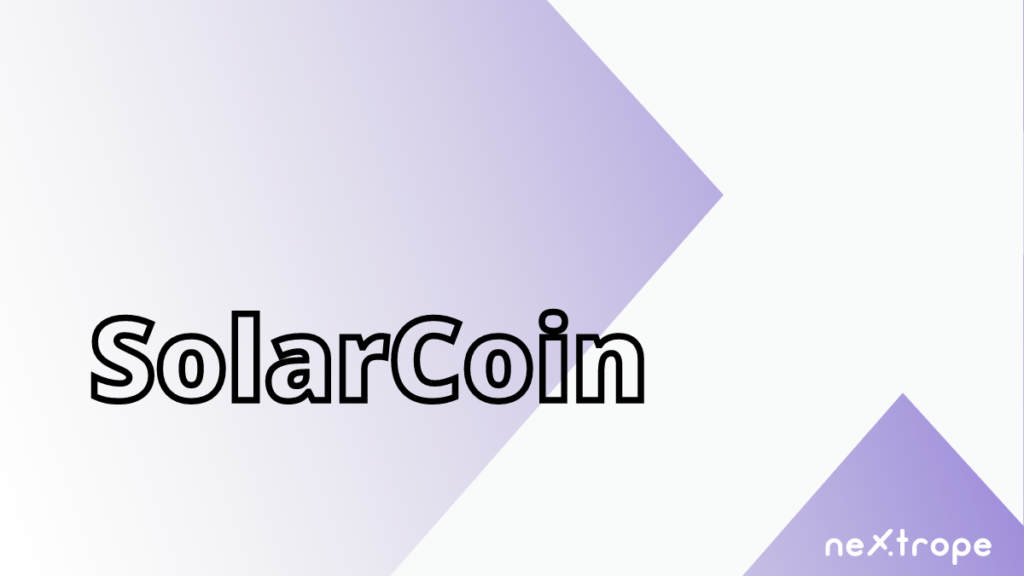 2. SolarCoin
Unlike Chia, which is a brand-new Blockchain and consensus mechanism, SolarCoin exploits the simple idea of smart contracts. It follows the logic of all other cryptocurrencies, but the key difference is that the platform design aims to incentivize real-world environmental activity: verifiably produced solar energy. The smart contract distributes 1 SolarCoin (SLR) for every MWh (megawatt hour) generated from solar panel technology. 
SolarCoin relies on two forms of Proof-of-Work (PoW) protocol. The first is the traditional cryptographic PoW associated with the most conventional cryptocurrencies (e.g. Bitcoin). The second-layer PoW is a verified mechanism that indicates whether the said 1 MWh of power was proved to be produced from solar energy. Then the smart contract distributes SolarCoins using these two PoWs as a means of rewarding green electricity generation.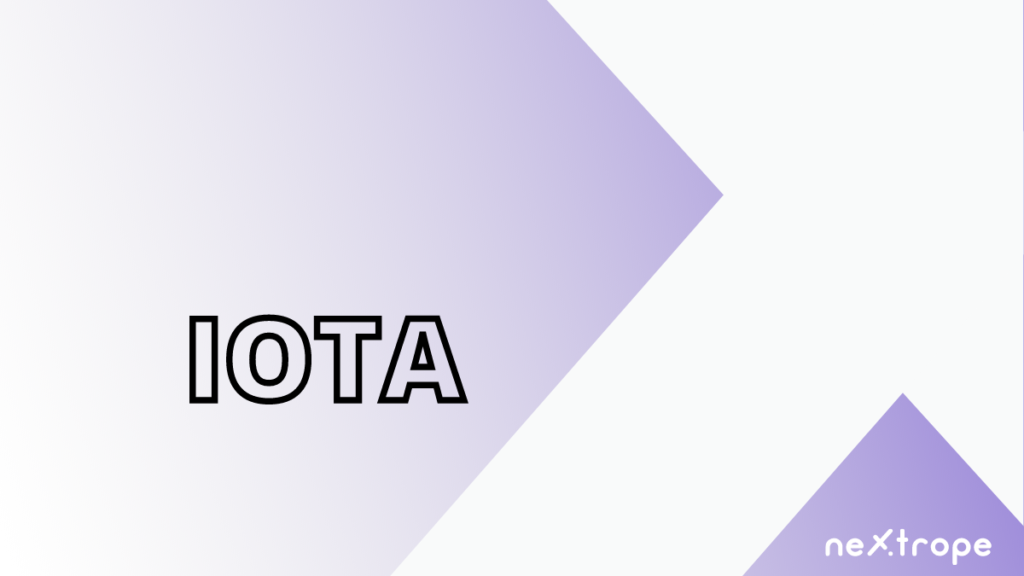 3. IOTA
As a great add-on to IOTA's tech proposition, its environmentally-oriented approach is achieved by eliminating miners, since they are the cause of environmental problems of cryptocurrencies.  IOTA uses an alternative to conventional Blockchain called the 'Tangle'. Instead of mining, the network is maintained by smaller devices and uses calculations that require less power and thus consume less energy per transaction (0.00011 kWh per transaction), making it the most environmentally sustainable among the leading cryptocurrencies. 
The whole crypto community is getting green – so should you!
There are visible signs that the crypto developers are increasingly aware and active to find new ways of offering all the benefits of cryptocurrencies, with none of the unsustainable and environment-harming drawbacks.
Leading Blockchain firms and corporations signed the Crypto Climate Accord. Its objective is to decarbonize the crypto industry and make it a net-zero greenhouse gas emitter by 2040. It was signed by such important names as Ripple, Consensys, Polygon – and among corporate giants: KPMG and NortonLifeLock.
Whether environmentally friendly by design or business choice, the crypto industry has very convincing arguments to 'go green'. In the current form, the most popular cryptocurrencies like BTC have been heavily criticised for their unsustainability. Decentralization efforts cannot be sustained if the environmental costs of powering transactions keep rising. Hence, the rise of a new wave of green Blockchains and green cryptocurrencies a clear call to action for several stakeholders.
Given the early stage of development, environment-neutral cryptocurrencies and decentralized protocols are a great space for entrepreneurs to get involved. They can develop their own solutions based on sustainable Blockchains. Beyond optimizations in consensus mechanisms and DLT architectures, there are some of the most exciting business cases, such as green NFTs, exchanges and storage platforms.
If you want to know how to build your projects based on eco-Blockchains, contact our experts who will be happy to give you a free consultation.
Never miss a story
Stay updated about Nextrope news as it happens.