Immutable X alternatives – the best blockchain for your game
17 January
/
Uncategorized
Recently, launching an NTF game has become a lucrative investment option. Therefore more and more entrepreneurs seek to find reliable tools that will enable them to launch their own title. Currently, the one created by Immutable and StarkWare seems to be particularly popular. But what are the Immutable X alternatives?
Table of Contents
Polygon
Immutable X
Solana NFT
Scaling solutions for NFT
Gas fees
Polygon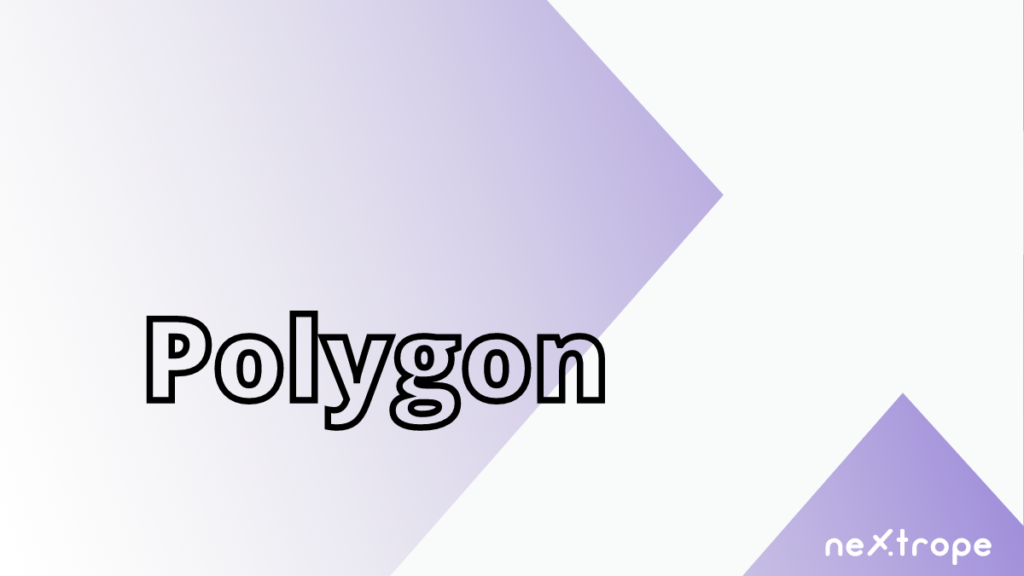 Polygon, formerly known as the Matic network, is a secure and scalable solution, that uses side-chains of the blockchain to provide faster and cheaper transactions on Ethereum. In many ways, it resembles other Layer 2 projects such as Avalanche and Cosmos, but according to its creators, it is much more efficient and secure. The practice seems to confirm this.
Ethereum compatible blockchain networks
Ethereum is the most widely used blockchain protocol, but it has a number of limitations, including:
High transaction costs
Low throughput
Problematic UX
They are a challenge for blockchain products, including NFTs' ones, especially because they highly decrease scalability. High gas fees and low fees are particularly detrimental for projects where multiple NFTs are regularly minted and traded, as is in the case of NFT games.
Therefore, many projects are now exploring the use of Ethereum-compatible blockchain networks as a way to mitigate these limitations while leveraging the benefits of the entire ecosystem. Such networks are called Layer 2 solutions. (You can read more about Layer 2 solutions here). Polygon is definitely one of the most promising.
As a Layer 2 solution, Polygon addresses the diverse needs of developers by providing tools to create scalable dApps that prioritize security, modularity, and UX. This is made possible through a protocol architecture consisting of Proof of Stake (PoS) Commit Chains and More Viable Plasma (MoreVP).
In a nutshell, the operation of the Matic network relies on Commit Chains, which are transaction networks that run on the main blockchain, Ethereum. Commit Chains to combine transactions into batches, which are then confirmed in bulk before returning the data to Ethereum.
Zero gas fees
First thing first: On the Polygon network one can mint, buy, and transfer ownership of NFT for free. Yes, that's right. Quite a great advantage compared to Layer 1 of Ethereum where minting one NFT can cost even more than $100.
This is particularly important for NFT games, where multiple NFTs are minted and traded. Polygon network can support it at a low cost, without compromising the security or traceability that Ethereum main network provides.
Furthermore, Polygon's NFTs can be easily traded ETH tokens. This will be very convenient for your players, as ETH is one of the most popular, and stable cryptocurrencies, which is present on almost every exchange ( both CEXs and DEXs).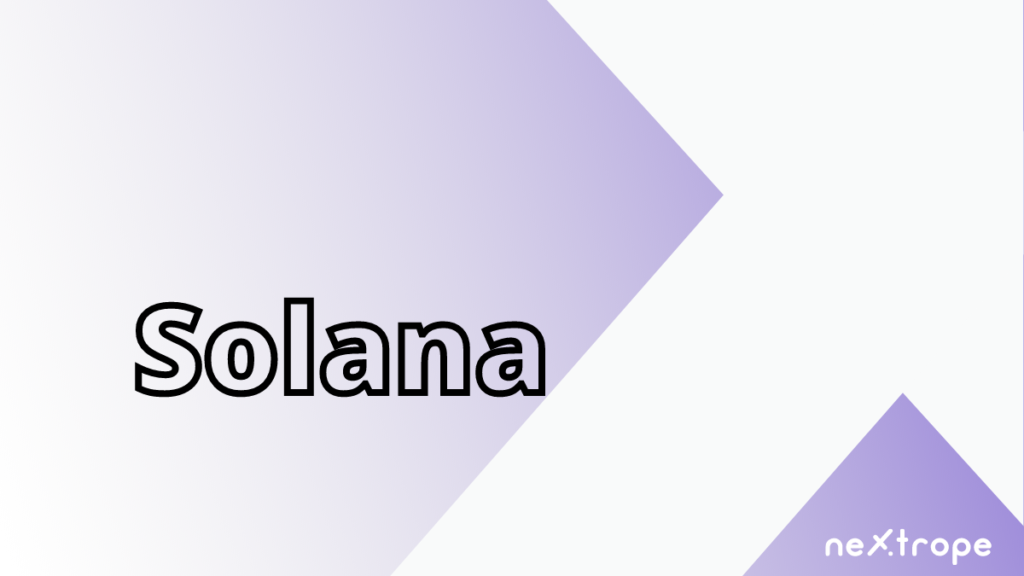 Solana
Contrary to the other protocols mentioned in this article, Solana isn't a Layer 2 solution based on Ethereum. It's a completely different blockchain.
Launched in 2020 by the Solana foundation, Solana Blockchain aims to solve scaling problems that struggle with most of the contemporary blockchain protocols. Its main objective is to support Defi ecosystem growth by fitting in the so-called blockchain trilemma: decentralization, security, and scalability.
Combining those three factors seems to be the holy grail of the blockchain world. Many projects succeed in supporting one or even two of the factors, but fail when it comes to others. Solana engineers believe that they have implemented all three.
Solana is a third-generation blockchain that, unlike other blockchains, uses a hybrid consensus algorithm. To be more precise, it combines proof-of-history (PoH) with proof-of-stake (PoS). Due to that, it's able to process over 50,000 transactions per second.
For comparison, Ehereum can't handle more than 30 at the same time. Now you know why expectations toward Solana are so high.
Another significant problem with Ethereum's Layer 1 is the gas fee. Gas fees are a pivotal issue for NFT games because minting and trading NFTs on-chain require paying them. Essentially it would be almost impossible to build NFT games only on Layer 1 because running it would be too expensive both for players and creators. And even if it were possible, the circle of potential players would be extremely narrow. Here, again we go back to problems with scalability.
This is why NFT games' creators seek to find other protocols that will offer lower fees. As we mention, Solana is definitely one of them. It offers almost zero gas fees. What does it mean? Ethereum gas fee can easily go over $100 when on Solana average cost per transaction is only … $0.00025. Without a doubt, that's a significant difference.
Minting NFTs on Solana
Ok, so we have a fast, very promising blockchain with quickly increasing popularity. Why shouldn't we use it for NFT minting? Many of the recently emerged NFT projects prove that it might be a tremendous idea.
Thanks to its speed and low fees, Solana is a perfect solution for every NFT project that involves minting and trading a lot of them. Of course, that includes NFT games. But that's not everything. Using Solana blockchain it would be even possible to perform most of the game's mechanics on-chain.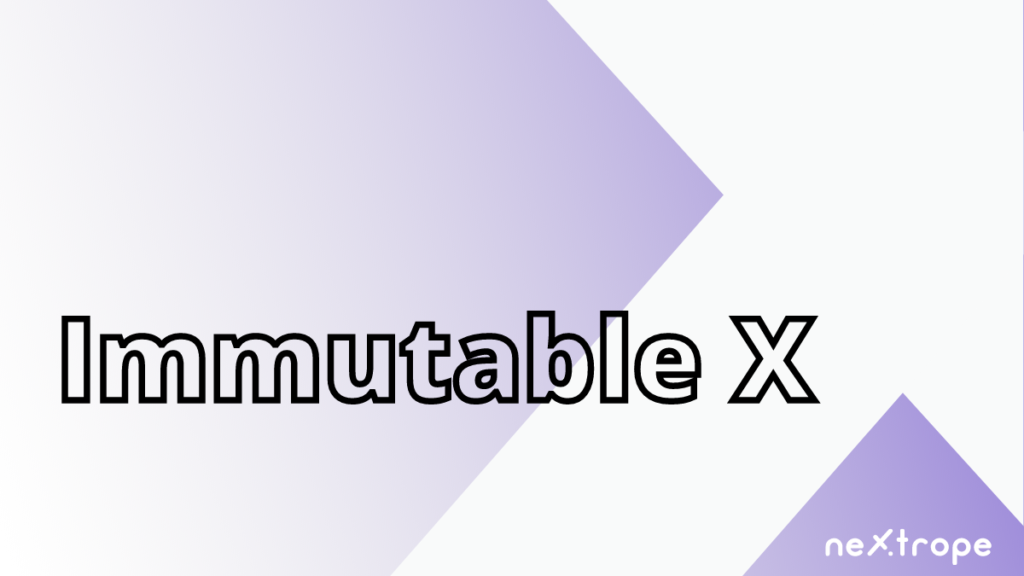 Immutable X
Talking about alternatives for Immutable X, we couldn't forget about … Immutable X . There are good reasons why it's considered a milestone for playable NFTs.
Released in April 2021 Immutable X is the first Layer 2 solution dedicated to playable NFT tokens. Even behind its creation stand game's developers - Australian team Immutable, responsible for the NFT-based card game - Gods Unchained. They aimed to allow for mass adoption of NFT in games.
As one of the multiple blockchain systems, Immutable X was built on top of the scaling Layer 2 technology created by StarWare. Thus, the platform became the first Layer 2 solution dedicated to NFT. This allows users to take advantage of the security provided by Ethereum without having to pay gas.
An alternative to using the Ethereum ecosystem could be to create an entirely new, faster blockchain protocol with a different method of obtaining consensus or to develop side chains that process transactions in their own way. However, according to the creators of Immutable X, such solutions would be insufficient, as they would most likely not reach the level of security that Ethereum guarantees.
It is security that seems to play a key role here: "If security fails, the same thing happens to the authenticity of NFT, and that would have nightmarish consequences." say the platform's developers.
Optimized NFT creation
One of the biggest advantages of the platform is the Immutable X Mint tool, which allows you to easily and securely create and distribute ERC-721 and ERC-20 tokens. Its biggest advantages are:
- Zero gas fees
- Immediate ability to trade newly created assets
- Same security as the main Ethereum network.
Launching your own NFT game is a complicated process. Therefore, any help may be useful. Luckily, Immutable X creators are one of the most cooperative in the whole industry.
If you want to launch your own NFT game you can seriously count on them. They will guide you through their solution, provide development consultations, and in some cases even help with marketing campaigns and scaling.
Completely carbon neutral
According to its creator, Immutable X aims to become the first completely carbon neutral NFT focused project in the game.
Immutable X as a Layer 2 solution is far more energy-efficient than Ethereum. Therefore creating NFT on it entails lower carbon emission. Yet, that's not everything. The platform claims that it will buy carbon credits to offset the energy footprint of any NFT on it. They will continue that practice until Ethereums's Layer 1 will become fully proof-of-stake.
NFT game development with Nextrope
Choosing the right technology solutions can be the first step for the tremendous success of your project. However, you should be aware, that launching an NFT game that will attract a global audience will require great skills and knowledge regarding both the technical and business sides of the Blockchain industry. That's why many projects decide to hire an external blockchain company as a technological partner.
At Nextrope, we can call ourselves pioneers of Blockchain technology in CEE. We conducted one of the first tokenization in the world and since that we keep up to date with the industry. NFT games aren't an exception.
Do you want to know how Nextrope's team can boost your NFT game on a new level? Feel free to contact our specialists who will gladly answer all your questions.
Never miss a story
Stay updated about Nextrope news as it happens.