Jennifer Birch
Every day, the use of blockchain technology is becoming more widespread. More companies are allowing cryptocurrency as a form of payment, and startups are using initial coin offerings as a way to gather funds in exchange for services or voting power. Beyond these major forms of crypto market growth, there are also other fascinating ways in which blockchain tech and crypto assets are being put to use. One of the most interesting is proving to be the sports industry's adoption of fan tokens.
The emergence of fan token offering
As some of the more recent innovations in blockchain-based enterprises, fan coins are still establishing a market. These coins represent specific sports teams and offer different benefits to those teams' fans. As a result, sports clubs have found an additional source of revenue that allows them to connect with their fans.
Some of the biggest sports organizations in the world, like the French football club Paris Saint Germain, and the Chicago Bulls from the NBA, have started offering fan tokens through specialized fan token platforms. Even mixed martial art companies like the UFC and the Tennis Davis Cup have created their own tokens.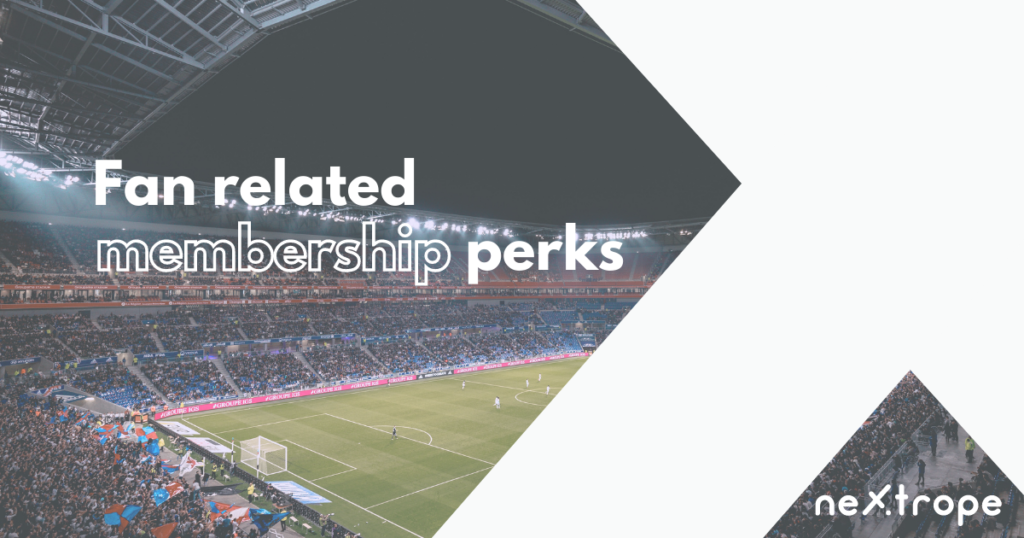 What do fans get out of fan tokens?
The emergence of fan tokens and their value relies on the benefits it gives their owners. Some digital tokens offer relatively simple rewards, like VIP access to merchandise designs or ticket raffles. Others make offerings tailored to their specific fan base. Esports company Team Heretics, for example, allows token owners to visit their training facilities, and even appear on their online video series.
Most sports clubs also allow their fans to participate in votes that may influence specific club decisions. FC Barcelona, for example, allows their fan token holders to use their tokens to vote on a design for their dressing rooms, or the playlist heard during a match. PSG fans, on the other hand, can choose the official best goal of the season, or the cover of the next version of the video game FIFA.
Fan related membership perks
The combination of benefits and voting rights make fan tokens a valuable item for loyal fans, which in turn raises their value on the market. European clubs like PSG or England's Manchester City have some of the most sought after tokens created. This has led some sports enthusiasts to purchase fan tokens for more than one club, expecting to trade them when their value rises.
People who own fan tokens also get to interact with other fans, see their placing in a leaderboard, and even participate in games. They also have the chance to acquire free tokens by participating in augmented reality treasure hunts.
One of the most exciting facts about fan tokens though is how it helps empower fans around the world. Clubs like Manchester City and the LA Lakers may have fans all around the world, but they can hardly ever travel to these cities and support their teams live. With token fans, however, they can find a way to prove their loyalty, be a part of an exclusive community, and even influence some of their favorite team's decisions.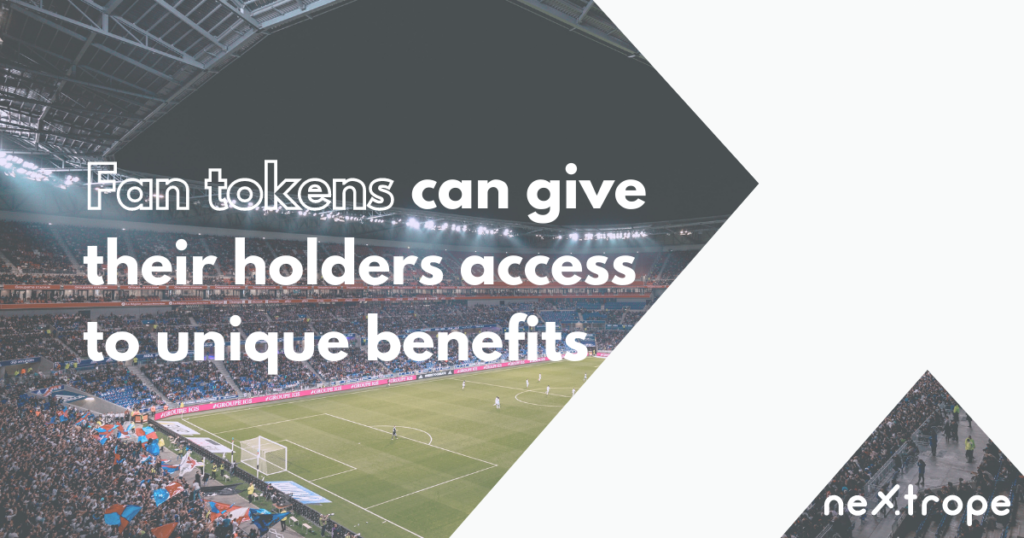 What's next for fan tokens?
The success of fan tokens has led organizations like cricket's Indian Premier League to consider their use, as well as esports teams like Natus Vincere and OG to start offering fan tokens and compete with the biggest companies in the market. Who knows, maybe we are a couple of months before individual athletes like LeBron James and Cristiano Ronaldo realize the true potential of these offerings, and stop releasing non-fungible tokens in favor of their own fan tokens.
Fan tokens are among the most interesting cryptocurrency-based projects. It allows fans to support their favorite teams regardless of their location, participate in club decisions, as well as try their hands on the cryptocurrency market. As a result, fan tokens have become some of the most popular digital assets in a relatively short amount of time and are slowly taking over the world of sports.