The Role of SEO in Promoting Tokenization Projects: A Comprehensive Guide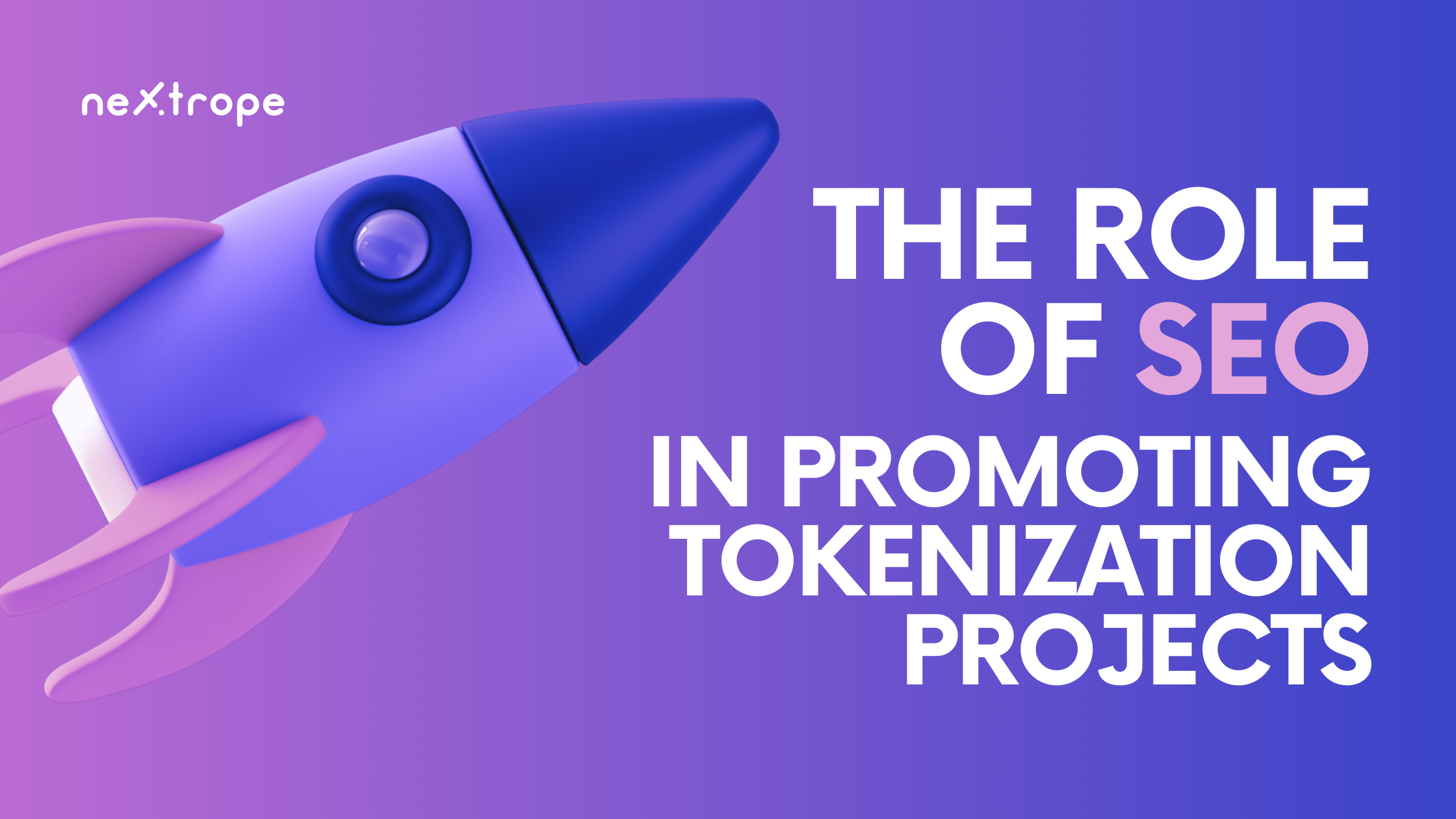 Blockchain industry has witnessed the emergence of tokenization projects as revolutionary solutions, transforming digital asset representation and trading. The success of these initiatives, however, is heavily dependent on efficient promotional strategies and visibility in the saturated digital domain. Search Engine Optimization (SEO) serves as a critical component in this context.
This in-depth guide will examine the role of SEO in elevating tokenization projects and explain how employing SEO approaches can amplify visibility, reach, and credibility, thereby ensuring their triumph in the competitive blockchain arena.
Understanding the Concept of SEO and Its Pertinence to Tokenization Projects
SEO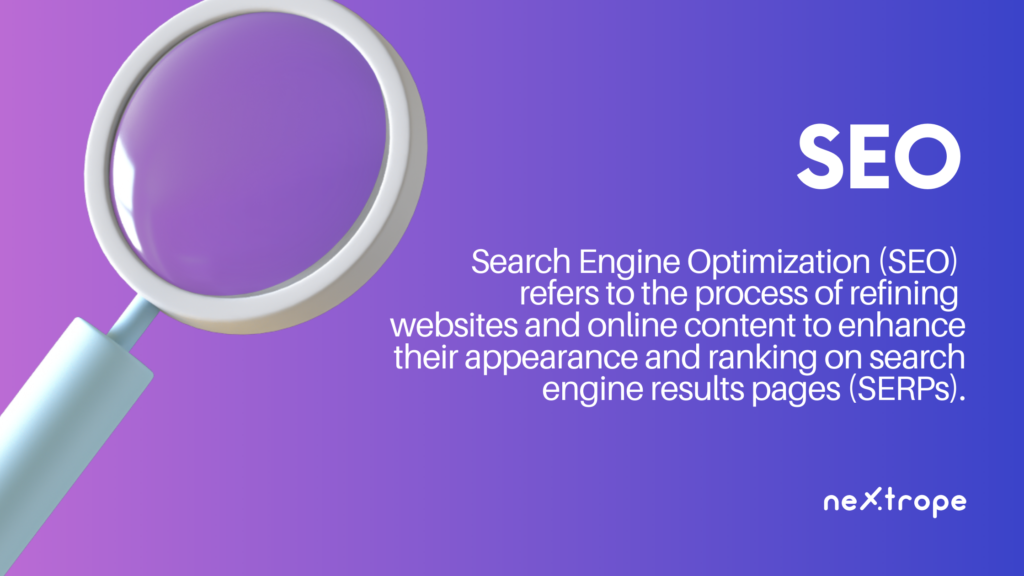 Search Engine Optimization (SEO) refers to the process of refining websites and online content to enhance their appearance and ranking on search engine results pages (SERPs). Prominent search engines like Google, Bing, and Yahoo employ intricate algorithms for evaluating website relevance and quality based on aspects such as keywords, content quality, user experience, and backlinks.
The Importance of SEO for Tokenization Projects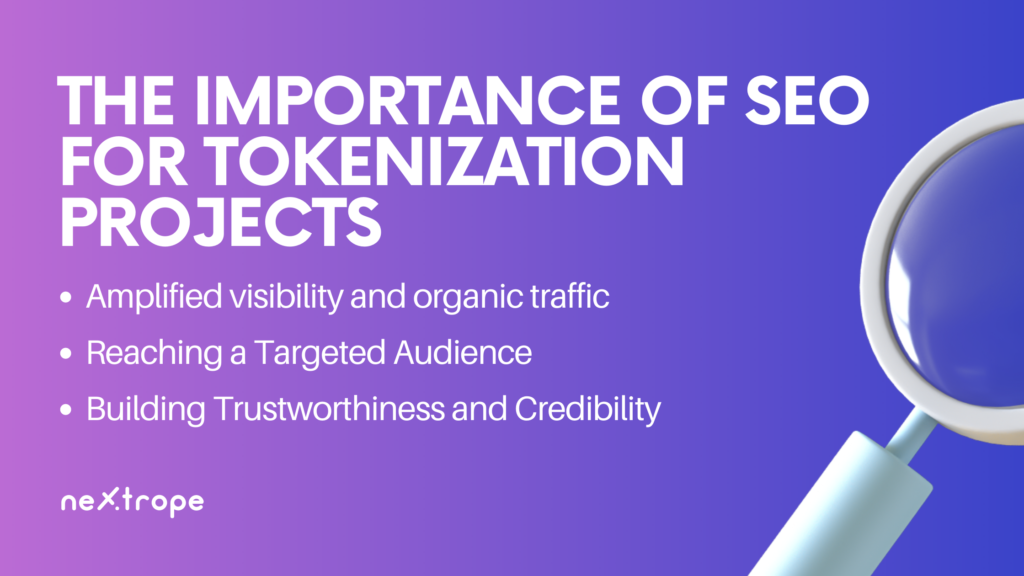 Amplified visibility and organic traffic
With an intensely competitive blockchain sector, tokenization projects require differentiation from numerous alternatives. SEO tactics enable the optimization of websites and content for higher search engine rankings, culminating in boosted visibility and organic traffic. By featuring on the first search results page, tokenization projects can pique the interest of potential investors as well as users seeking relevant information.
Reaching a Targeted Audience
Tokenization projects can focus on specific keywords or key phrases relating to their objectives or offerings through SEO. Understanding the target audience's search intent enables content optimization for attracting highly pertinent traffic. This targeted approach guarantees that potential clients discover the project, enhancing engagement rates and likelihood of conversions.
Building Trustworthiness and Credibility
A prominent position on search results evokes a sense of trust among potential investors or users. Users of search engines often perceive higher-ranking websites as being more authoritative and dependable. Integrated, effective SEO approaches facilitate the construction of a robust online presence, solidifying tokenization projects' repute within the industry.
SEO Challenges Unique to Tokenization Projects
Tokenization projects may encounter exclusive challenges while leveraging SEO for promotion in comparison to other online ventures. These challenges encompass:
1. Targeting a Niche Market
Tokenization projects cater to select industries or asset types, functioning within a niche market. Customized SEO tactics are necessary to effectively engage with the intended audience. Keyword research, content refining, and backlink procurement ought to be consistent with the project's area of focus, ensuring optimal visibility in target markets.
2. Competing within the Blockchain Space
As the blockchain domain is constantly developing, tokenization projects must compete for attention. Comprehensive SEO efforts are vital for eclipsing competitors. Establishing unique value propositions, offering captivating content, and efficiently implementing SEO techniques are all crucial elements for achieving success.
Acknowledging the importance of SEO and related challenges in promoting tokenization projects allows us to investigate strategies that can boost visibility and organic growth effectively. The subsequent sections will discuss specific SEO methodologies and best practices conducive to tokenization project success.
Essential SEO Techniques for Tokenization Projects Promotion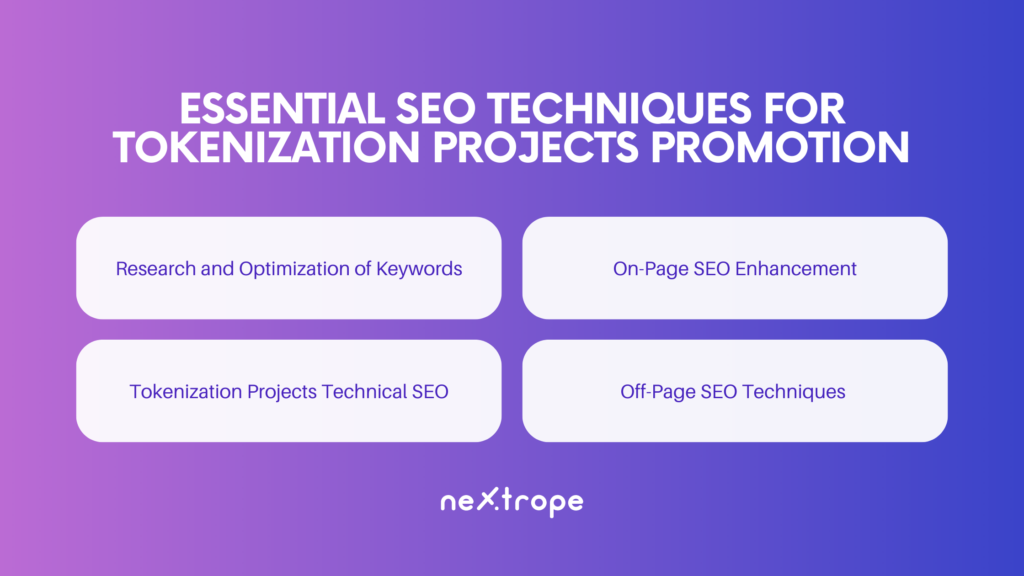 Research and Optimization of Keywords
The significance of comprehensive keyword research
- Perform extensive keyword research to discover pertinent keywords and phrases associated with tokenization projects.
- Employ keyword research tools and evaluate search volume, competition, and user intent to prioritize core keywords.
Application of relevant keywords in website content, metadata, and URLs:
- Naturally and strategically integrate targeted keywords within website content, including landing pages, blog articles, and FAQs.
- Boost search engine visibility by optimizing page titles, meta descriptions, and header tags (H1, H2, H3) with core keywords.
- Enhance relevance by incorporating targeted keywords into URL structures.
On-Page SEO Enhancement
Development of high-quality and captivating content
- Create informative and valuable content that caters to the needs and interests of the target audience.
- Concentrate on producing comprehensive guides, case studies, whitepapers, and blog posts that demonstrate tokenization expertise.
- To improve engagement and user experience, include relevant keywords, internal links, and multimedia components (images, videos).
Optimization of page titles, headings, and subheadings (H2 and H3 titles)
- Design compelling and descriptive page titles that comprise core keywords and accurately convey the content.
- Utilize H2 and H3 titles to organize content and enhance readability.
- To indicate content relevance to search engines, include targeted keywords in headings.
Improving readability and search engine comprehension with bullet points and structured data
- Employ bullet points to present information concisely for user readability enhancement.
- Apply structured data (schema markup) to offer additional context for better search engine comprehension of the content.
Tokenization Projects Technical SEO
1. Guaranteeing fast website load speed:
- Improve website performance by compressing images, minimizing CSS and JavaScript files, and utilizing browser caching.
- Implement a content delivery network (CDN) to boost load speed and elevate user experience.
2. Incorporating mobile-friendly design and adaptable layouts:
- Ensure website compatibility with mobile devices and responsiveness for users accessing it from various devices.
- Optimize website design for smaller screens, guaranteeing easy navigation and readability.
3. Website architecture and navigation enhancement:
- Develop a logical and user-friendly website structure with clear navigation menus and internal linking.
- Make URL structures descriptive and accessible.
- Employ breadcrumb navigation for additional context and an improved user experience.
Off-Page SEO Techniques for Tokenization Projects
Acquiring High-Quality Backlinks
1. The necessity of obtaining authoritative backlinks from reputable sources:
- Pursue opportunities for earning backlinks from trustful websites in the blockchain and finance sectors.
- Engage in guest blogging where relevant to showcase expertise and reach new audiences.
- Cultivate relationships with influencers, industry specialists, and media outlets to secure backlinks and mentions.
2. Guest blogging, partnerships with influencers, and content distribution:
- Contribute guest articles to reputable blockchain and finance publications, integrating backlinks to the project's webpage.
- Partner with influencers and thought leaders to produce and promote content demonstrating the project's value proposition.
- Harness content distribution platforms and syndication networks to extend the reach and visibility of project-related materials.
Social Media Marketing for Tokenization Initiatives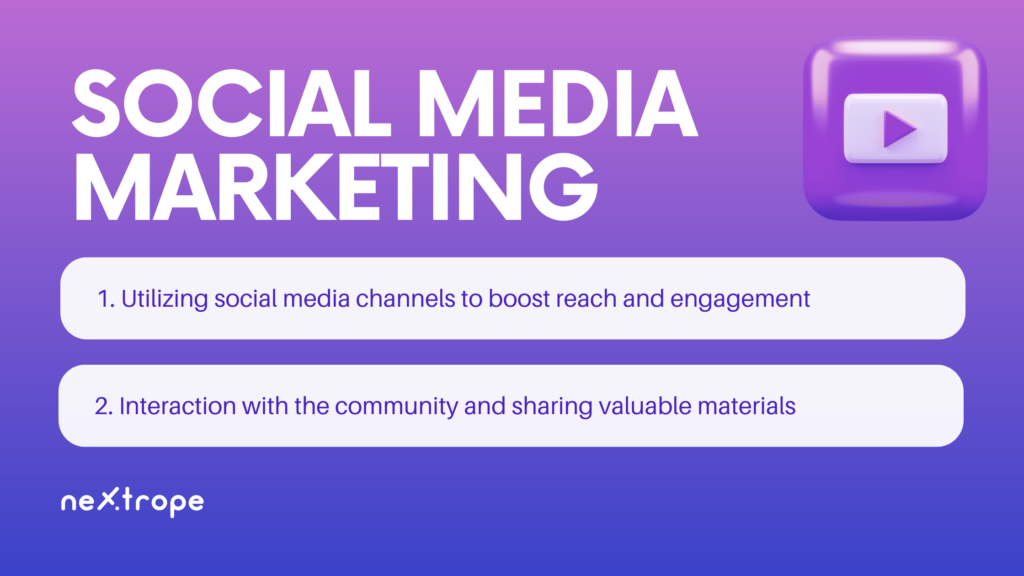 1. Utilizing social media channels to boost reach and engagement:
- Maintain active participation on target audience-focused social media platforms such as Twitter, LinkedIn, or Telegram.
- Share informative content, updates on projects, and industry news to connect with the community.
- Encourage social sharing plus user-generated content to increase brand exposure while also attracting potential investors and users.
2. Interaction with the community and sharing valuable materials:
- Take part in related discussions, forums, and groups to establish the project's reputation and thought leadership.
- Provide prompt responses to community inquiries and feedback to foster trust and maintain a positive reputation.
- Distribute valuable content, including blog posts, videos, and infographics, to educate and captivate the target audience.
Conclusion
In the rapidly progressing blockchain sector, the importance of SEO in supporting tokenization initiatives is paramount. A comprehensive SEO approach consisting of detailed keyword analysis, on-page optimization strategies, technical SEO aspects, and off-page optimization is crucial for boosting visibility, drawing targeted traffic, and establishing reliability within the industry.
Implementing effective SEO practices allows tokenization initiatives to enhance their prominence in search engine outcomes, connect with their target demographics, and distinguish themselves from rivals. Furthermore, evaluating SEO success using analytical instruments and essential performance metrics enables projects to consistently fine-tune their tactics and maximize their digital presence.
As the blockchain industry continues to expand, it is vital for tokenization initiatives to consider SEO as a fundamental component of their marketing endeavors. By investing resources in SEO and keeping up-to-date with current industry developments, these projects can secure a successful position in the competitive realm of tokenization and blockchain technologies.
Nextrope Tokenization Launchpad Platform
Nextrope Launchpad Platform is a White Label solution in a Software-as-a-Service model that helps you launch your project within a month and fundraise with Initial Coin Offering (ICO) or Security Token Offering (STO).
Never miss a story
Stay updated about Nextrope news as it happens.