The 5 most popular jurisdictions for your company's tokenization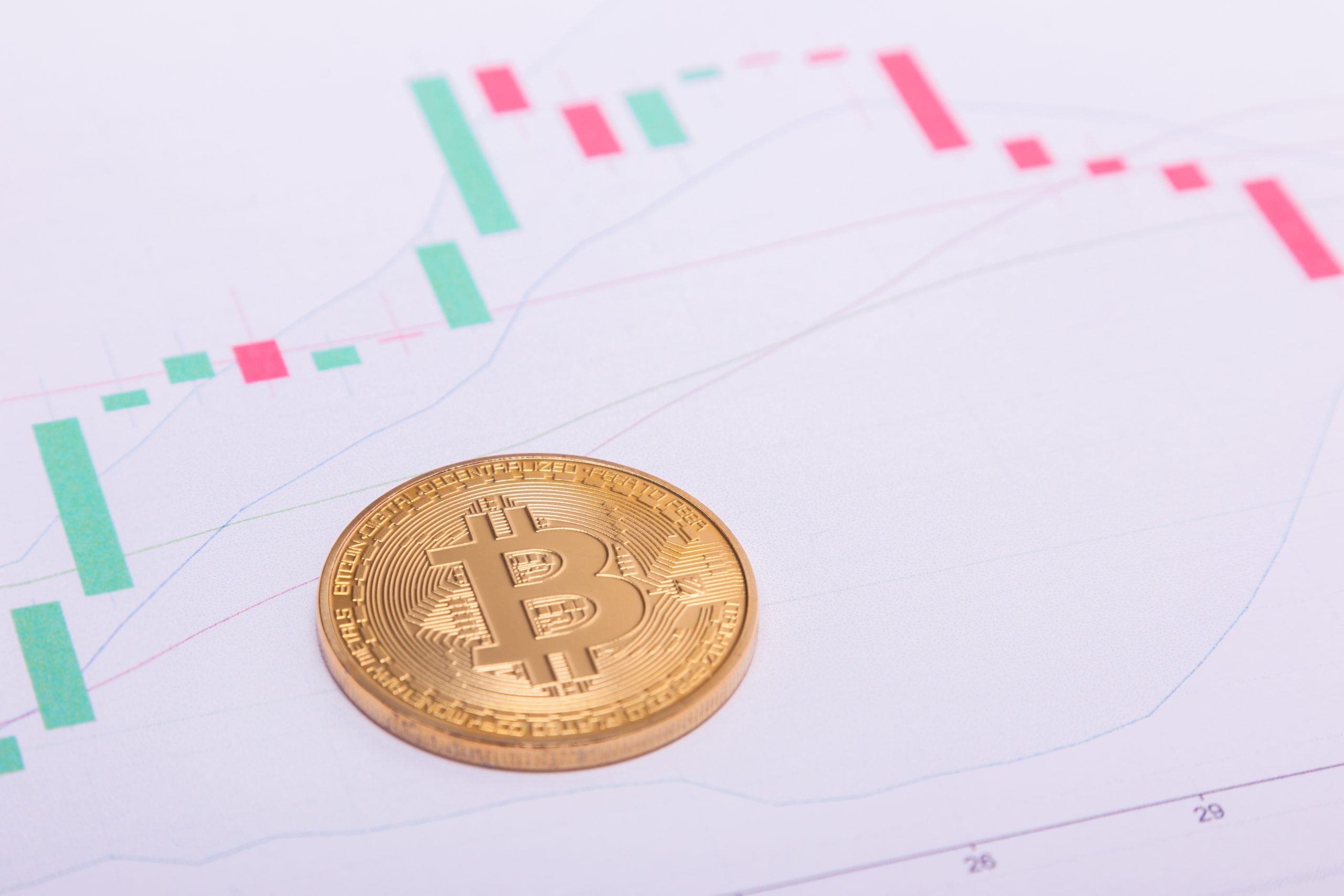 Are you thinking about tokenization of your company or business? In today's article we present a comparison of 5 most popular jurisdictions that actively support and facilitate such initiatives. Special attention will be paid to Estonia, one of the leaders in introducing regulations facilitating tokenization of businesses.
Tokenization itself is not as demanding a process as many might think, however, experts' assistance at each of its stages may prove to be crucial for long-term project development. Thanks to the cooperation with a team of professionals, at Nextrope we will guide you through all the intricacies of the whole process and ensure avoiding any obstacles encountered. The key to success will be an extensive preliminary analysis - headed by a legal analysis of the project you would like to tokenize, and individual consultations with one of the experts from our team.
Although more and more countries supporting entrepreneurs in the field of ICO can be identified, Estonia is in many ways superior to its competitors. It is worth noting the low costs of doing business, including administrative expenses such as company registration costs. Upon establishment of the company itself, it is not required to contribute share capital, thus significantly reducing initial expenses. Thanks to the wide application of the Estonian e-residence program, company registration is fast and often takes only one day. Moreover, all formalities can be completed online and the presence of the applicant in Estonia is not required. In other countries such as Singapore or Switzerland, the company's representative should be within the country at all times. Often, even if this condition is not a necessary element, regulations and extensive bureaucracy prevent or diminish tokenization activities. This is the case in Japan and Malta, among others. In addition, Estonia's membership in the European Union also guarantees transparent regulations and stable prospects for further development.
It should be remembered that the countries' favoritism towards the crypto market and thus the process of tokenization should be perceived primarily through the prism of real regulations, and not through the very attitude and image built by the government. Clear tax regulations related to crypto transactions and a zero-tax rate on capital gains have already encouraged many entrepreneurs to start or move their business to Estonia. Moreover, the Estonian Financial Supervision Authority (EFSA) has ensured that clear rules on ICO are in place. Utility tokens do not have to be registered in EFSA's internal system. The formal supervision of the institution applies to security tokens only. EFSA can also be contacted by entrepreneurs wishing to establish themselves in the Estonian market to ask for a legal opinion on their project before starting the whole process.
Unfortunately, as in other EU countries, obtaining a company bank account for companies operating on the crypto market is hindered by extensive AML regulations. Thanks to cooperation with a number of financial sector specialists, within Nextrope we are able to facilitate the whole process from A to Z. Although many non-European crypto paradises claim that their public institutions support the opening of bank accounts by the tycoons of the crypto market, in reality the process is often more complicated than in EU countries.
Below is a comparison of jurisdictions popular among crypto entrepreneurs: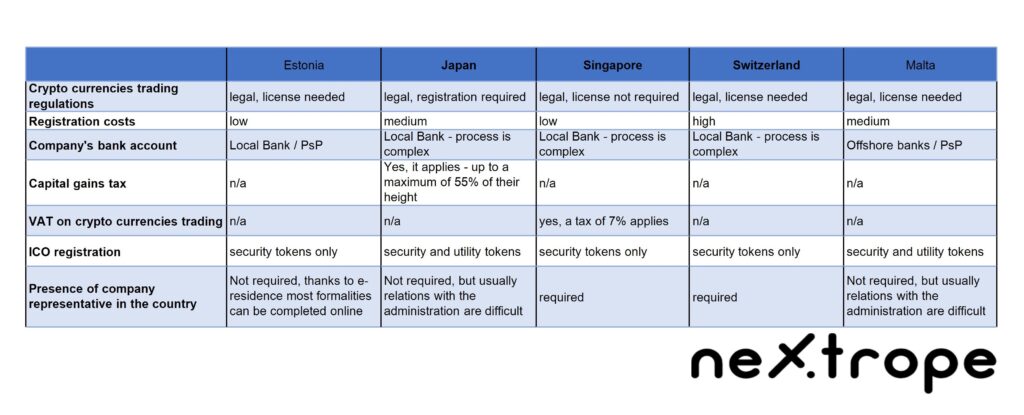 If you are interested in the possibility of tokenization of your business or would like to learn more, the Nextrope team is at your disposal. Contact us using a pop-up chatbox here or via our social media - Facebook and Twitter.
Never miss a story
Stay updated about Nextrope news as it happens.