Before NFT tokens, it was a big problem for artists to verify the originality of a work. NFTs are now an increasingly prominent theme in digital art. The non-exchangeable tokens create a number of new opportunities for both artists and investors. But basically why NFT and digital art are a great combination?
How NTF is helping the digital arts
An NTF is a token, which is a unit of data stored in a digital ledger, called a blockchain, that certifies that a digital asset is unique and unforgeable. This allows such a token to function as a kind of collector's item. NFT is a class of unique tokens that are created to be non-exchangeable, unlike tokens like Bitcoin or Ether - in their case, each token represents an identical value.
NTF allows artists a new way to monetize their work. For example, painters can tokenize their paintings and poets can tokenize their poems. Of course, tokenization is not always necessary to monetize digital art, but it will undoubtedly create innovative opportunities in this regard. First of all, NFT will bring new standards of certification of originality and uniqueness to the art industry. Moreover, it will significantly facilitate the trading of digital works while enhancing the security of transactions. In addition, some platforms dedicated to NFT art trading provide an opportunity for artists to earn from the resale of their work by a collector.
Before NFT tokens, a big problem for artists was certifying the originality of their digital work and protecting themselves from plagiarism. The blockchain-based digital record is resistant to copying, making it a certification of the originality of digital art.
When the world became interested in tokenizing digital art?
Unlike NFT, digital art has been with us for a long time - if only in the form of computer graphics that we interact with every day. In recent times, blockchain has enabled its monetization in a new way - through tokenization. The world media took notice of the artistic NFT phenomenon when Christie's auction house sold a digital collage by Beeple titled "Everydays: The First 5000 Days" for $69 million. In addition, an Instagram poet sold one of her poems on Nifty Gateway, earning about $75,000.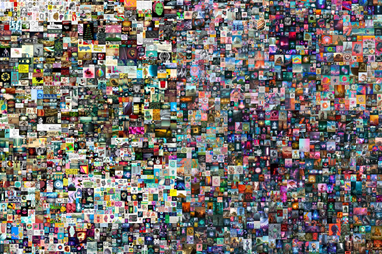 Traditional media have yet to capture the full potential of NTF and digital art, but an event like the sale of "Everydays: The First 5,000 Days" has rekindled public interest in tokenizing art.
Growth of NTF
The development of the NTF market is gaining momentum. More creators are interested in this way of monetizing their work. In addition, NFT as a new type of collectible goods also arouses growing interest among investors.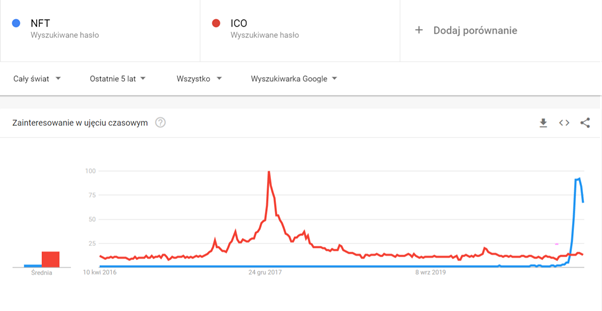 The most popular NFT token standard is ERC-721, introduced back in 2018. However, it was in 2021 that the rise in popularity of non-exchangeable tokens took on new momentum. This coincided with the shift of many life experiences, including cultural ones, to the online space due to the COVID pandemic. Perhaps it is this trend that will drive the growth of the digital art tokenization market. Moreover, the young generation that is just entering adulthood is increasingly interested in innovative digital products. If one has dreamed of owning a digital artwork, it has now become much easier.
NFT development platforms
Creating simple NFTs, such as graphics, collectible cards or GIFs, is a relatively uncomplicated process, even for people without much knowledge of blockchain technology.Currently, the vast majority of NFTs are created on the Ethereum blockchain. More and more platforms dedicated to this purpose are appearing on the market:
OpenSea
Rarible
SuperRare
Foundation
Myth Market
Read more about creating NFT on our blog - Creating NFTs - everything you need to know
NFT and art - summary
The distribution of NFT tokens is not only another channel for monetizing one's work, but above all, it is a significant step towards the spread of digital art. In the last decade, art (including music) has changed dramatically thanks to computers and digitization. It is blockchain technology that is likely to bring the next revolution in this field.