Introduction
AI technology is revolutionizing many areas including the gaming business. That's why AI-based games are quickly becoming something normal and common. The gaming experience is being improved through significant AI game performance, which also gives gamers the chance to learn a lot from AI. The market expansion of AI presents chances for companies and startups to innovate and take a piece of the expanding market, making this a crucial and thrilling time for the sector. So if you are a fan of games or have own gaming business then be sure to read this article and discover the ways that AI is changing the game business and the various opportunities it offers for you.
AI-based games are gradually becoming the norm
In the gaming industry, AI-based games are becoming more prevalent and widespread. Games that can learn from and adapt to the activities of players are becoming more and more common because to advances in machine learning and artificial intelligence (AI).
For instance, several well-known games like Fortnite, League of Legends, and Dota 2 match players with opponents of comparable skill levels using AI-powered algorithms, increasing the difficulty and fun of the game. Realistic non-player characters (NPCs) that may interact with players and provide a more engaging game experience are also being developed using AI.
Furthermore, the popularity of AI-based games is not just increasing on PC and console platforms. Popular games like Clash Royale and Mobile Legends use AI-powered algorithms to enhance gameplay and matching, and other mobile games are starting to adopt AI technologies as well.
Human players can learn from AI
AI-based games have the advantage that human players can gain knowledge from them. AI-powered opponents can present a degree of difficulty and complexity that can aid players in honing their abilities and discovering new tactics.
For instance, AI opponents in strategy games might assess a player's gameplay tendencies and modify their own plans to counter them, increasing the difficulty of the game and assisting players in developing their strategic thinking. Artificial intelligence (AI) players in sports games can provide a realistic level of difficulty that can aid players in honing their abilities, including hand-eye coordination and response time.
By examining each player's playing style and tailoring the games to suit their preferences, AI may also enable each player have a more customized gaming experience. Players may gain new skills and methods that are suited to their own playing styles as a result, which may result in a more pleasurable and interesting gaming experience.
Moreover, AI can give players feedback on their gaming, assisting them in identifying areas where they might improve. An AI-powered coach in a video game may, for instance, evaluate a player's performance and make recommendations for how to enhance their approach or strategy.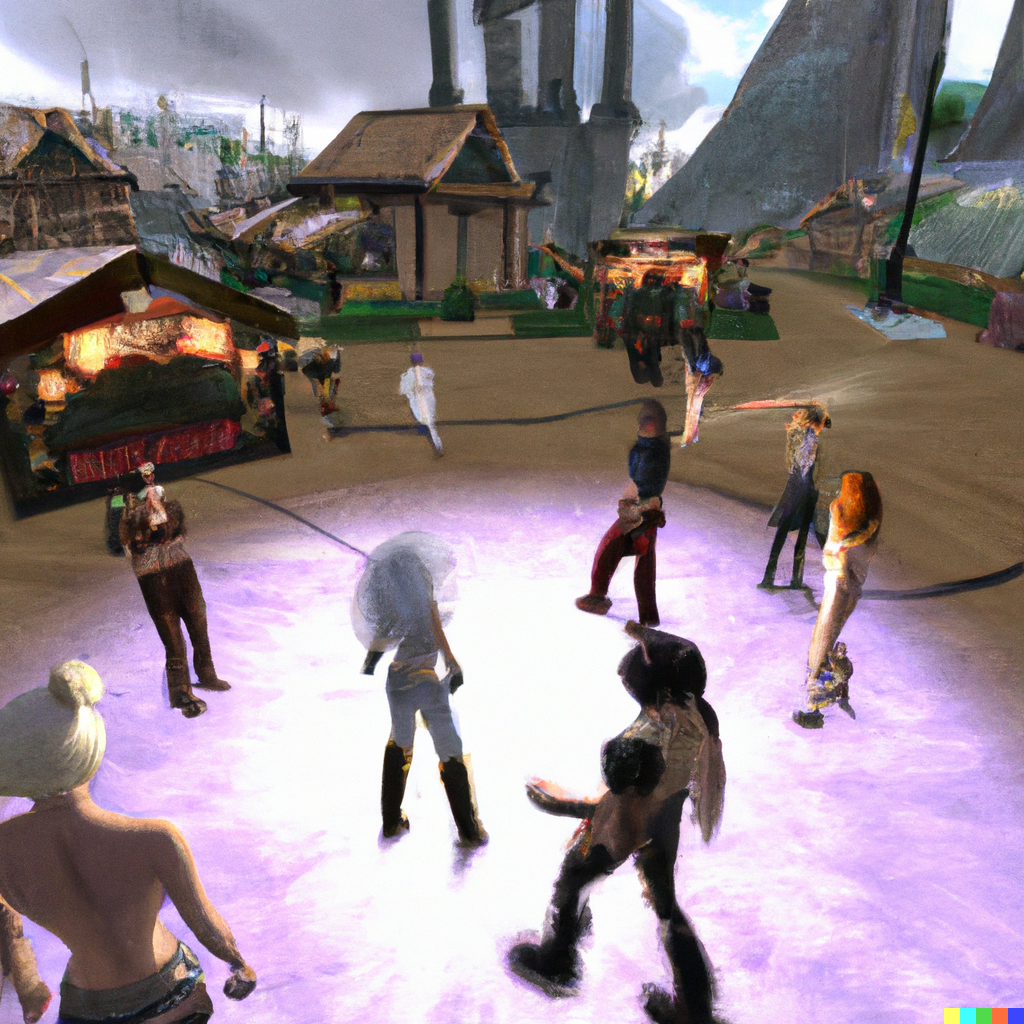 The value of the gaming experience will rise as AI games perform better
Another advantage of AI-driven games is that they might provide gamers with a better overall gaming experience. By imitating real-world circumstances and interactions, AI can contribute to the creation of more realistic and captivating gameplay. AI can be utilized, for instance, to develop more intelligent and realistic non-player characters (NPCs) that engage with players, giving the game world a more dynamic and alive feel.
The player experience can be improved by the level of personalization and customization provided by AI-powered games. In order to provide a more personalized and entertaining experience, AI algorithms can assess a player's gameplay patterns and preferences and modify the game mechanics and difficulty level accordingly.
The commercial expansion of AI in the video game sector is opening up new avenues for businesses and startups to innovate and build new goods and services. The need for AI-powered games and technology is projected to rise as the gaming industry develops and becomes more sophisticated, providing tremendous growth potential for businesses in this sector.
The market growth of AI in gaming industry is an opportunity for companies and startups
The creation of AI-powered games and gaming technology is one of the main business opportunities for established businesses and new ventures. With AI becomes more sophisticated and available, businesses can produce more realistic and captivating gaming experiences, including complex matchmaking algorithms and smart NPCs. They may be able to increase their user base and acquire a competitive edge in the market as a result.
Businesses and startups can profit from the rising demand for AI-powered gaming hardware and peripherals in addition to game production. For instance, AI-powered devices and accessories can improve the gaming experience and give gamers new ways to engage with the virtual world. For businesses and startups engaged in this industry, this might open up new revenue streams.
Moreover, businesses and startups can provide game publishers and developers with AI-based information and insights. They can assist in identifying trends and patterns that can be leveraged to enhance the user experience and improve game design by evaluating user data and behavior. This might offer a useful service to game publishers and developers and open up lucrative revenue opportunities for firms in this industry.
Conclusion
In conclusion, the gaming sector is at the cutting edge of AI development, with sophisticated and pervasive AI-based games. Since AI games are performing better, the value of the gaming experience is rising. Human gamers can learn from AI. The market growth of AI in the gaming sector is opening up new potential for businesses and startups to innovate and develop new products and services as AI technology continues to advance. There are various opportunities for businesses to profit from the rising demand for AI-powered gaming technologies, from game production to gaming hardware and peripherals. Undoubtedly, the game industry's future is exciting, and in the years to come, we can anticipate even more developments in AI technology.
AI improves not only the gaming industry, but also everyday work! Discover the best AI tools that will improve your work.