Avalanche's Investment in Real-World Assets Tokenization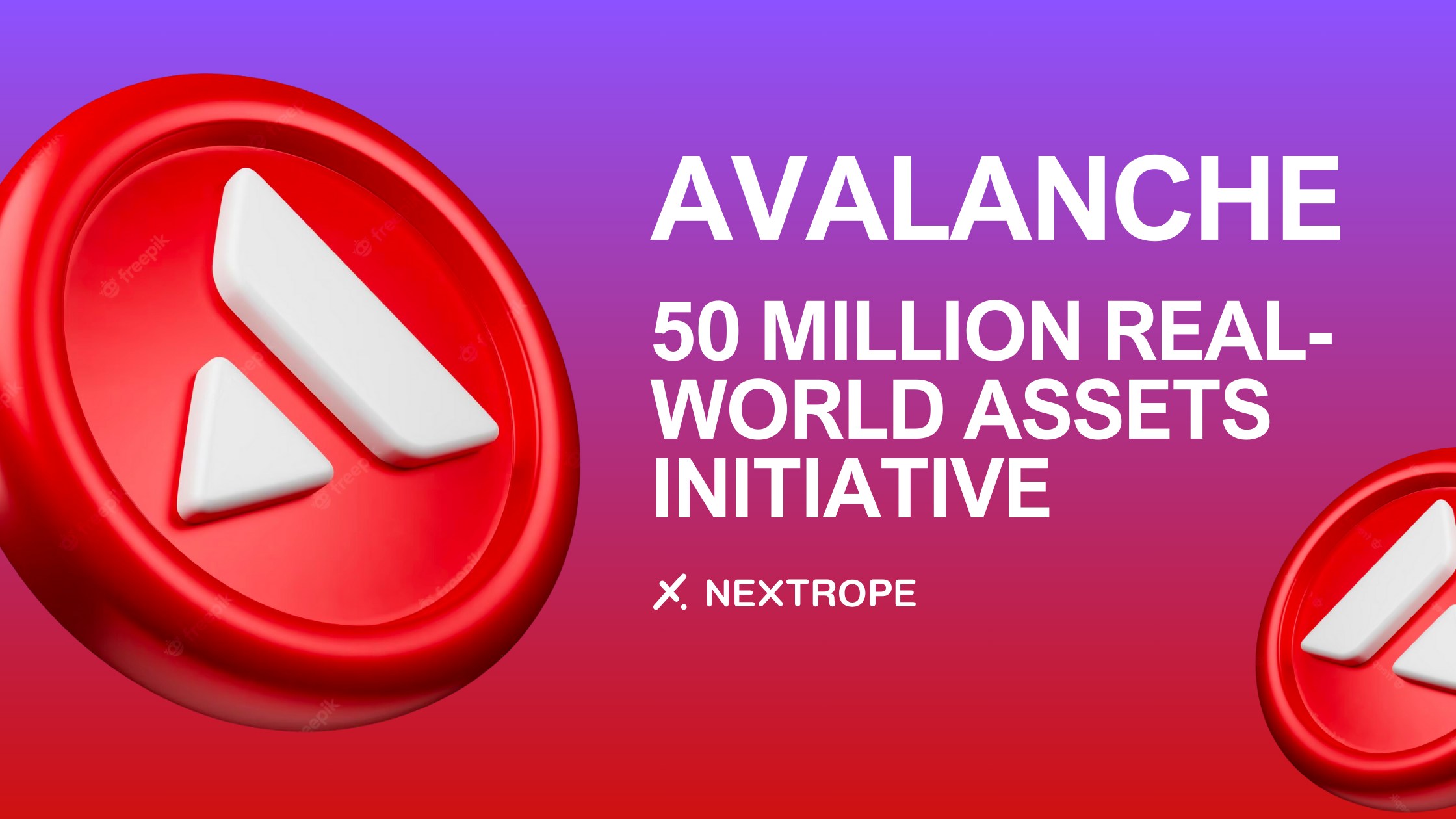 As a link between the digital and physical realms, tokenization transforms real-world assets into blockchain versions, paving the way for tangible and intangible assets to coexist harmoniously on a single platform. The Avalanche Foundation is at the vanguard of this innovation, recognizing the potential in asset tokenization and trailblazing its widespread adoption.
The Avalanche Vista Initiative - Tokenization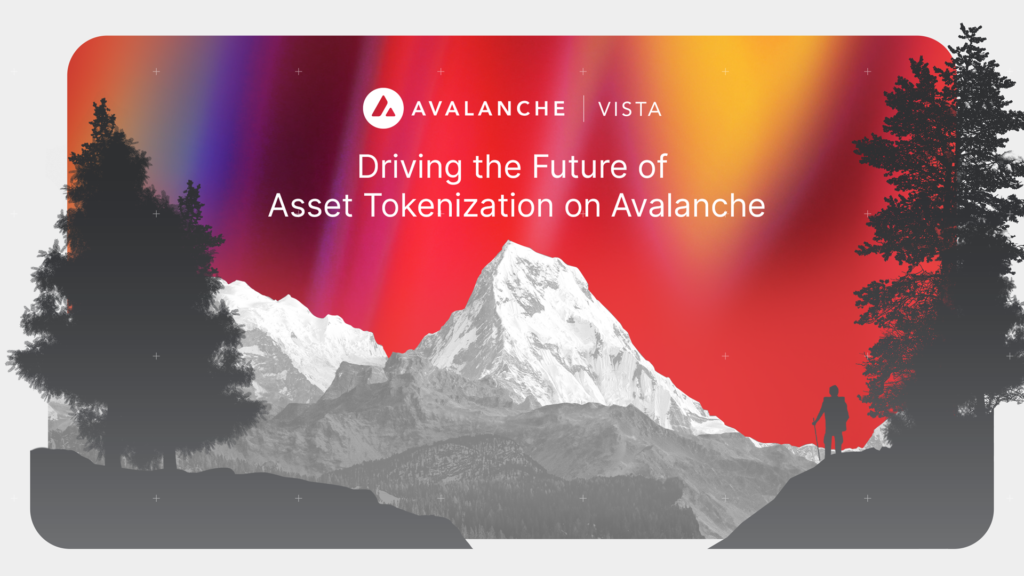 Through its astonishing $50M allocation, the Avalanche Foundation has demonstrated its deep dedication to advancing asset tokenization. Called "Avalanche Vista," this program transcends mere financial commitment by embodying a mission-driven quest to reveal the unmatched potential of tokenization. By crafting on-chain digital representations of various assets, Avalanche aspires to inject higher speed, scalability, and adaptability into asset tokenization. The ultimate aim is indisputable: facilitating a financial system that emphasizes accessibility but also excels in efficiency and cost-effectiveness. This vision relies upon Avalanche's innovative consensus mechanism, its distinct Subnet architecture, and relentless pursuit of technical innovation.
Scope of the Initiative
Avalanche Vista encompasses a broad range of asset types without limitation. Assets spanning the liquidity spectrum—whether equity, credit, real estate, or commodities—will be taken into account. The initiative even pertains to blockchain-native assets, highlighting its all-encompassing strategy. Notable milestones in the journey of asset tokenization support the inception of this initiative. Securitize's trailblazing action to tokenize an interest in a flagship KKR fund on the Avalanche blockchain marks an unprecedented digital venture in the U.S. Moreover, the launch of IntainMARKETS (an administration platform exclusively designed for asset-backed securities) and the Avalanche Spruce testnet both signify Avalanche's unwavering commitment to exploring and expanding the benefits of OnFi.
Asset Tokenization's Value Proposition
Capital Markets and Blockchain Advantages
Asset tokenization is a groundbreaking innovation in capital markets, driven by continuous technological progress that reshapes industries. The melding of blockchain technology with asset tokenization has the potential to completely transform traditional financial operations. As stated by John Wu, President of Ava Labs, asset tokenization is more than just a futuristic notion; it is an active force changing the current financial landscape. The impressive momentum of institutions embracing on-chain practices highlights the importance of this movement, as demonstrated by the ambitious initiative from the Avalanche Foundation.
The core element in this transformation is incorporating blockchain's capabilities. By merging blockchain with asset tokenization, enduring challenges such as inefficiency, restricted accessibility, and elevated operational costs, which have historically burdened traditional financial systems, can be addressed. Real-world assets are represented as digital tokens on the blockchain, establishing an optimized ecosystem. This ecosystem not only automates intricate processes like asset issuance, settlement, transfer, and administration but also guarantees transparency, security, and efficiency.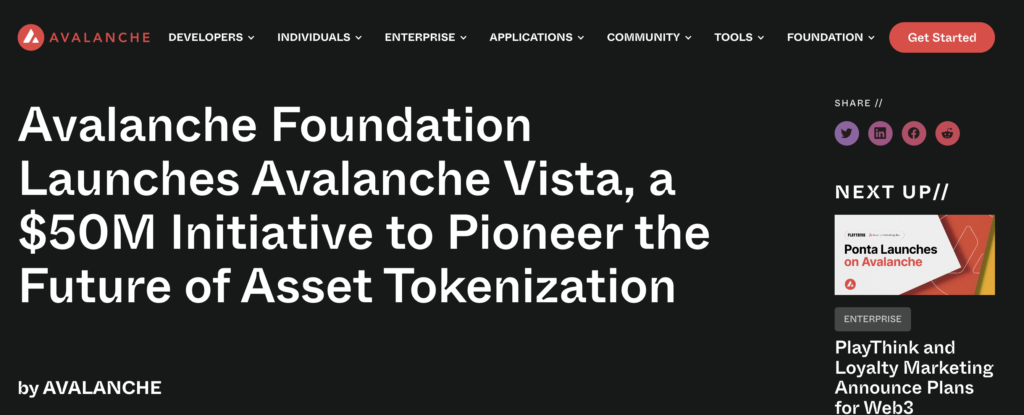 Expanding Access to Private Market Investing
Restricted access to private market investing has been a persistent obstacle in the financial sector. Previously, this domain was exclusive to large institutional investors and ultra-high-net-worth individuals due to hindrances like significant operational costs and limited liquidity. Such barriers carry considerable consequences as they exclude smaller investors from lucrative opportunities for wealth generation.
Asset tokenization serves as a revolutionary solution in this context. Joining on-chain asset issuance and administration with tokenization forms powerful tools that aim to provide equitable access to private markets. Through developing digital representations of assets on the blockchain, fractional ownership becomes achievable. Smaller investors are now able to engage in formerly unattainable markets with reduced entry barriers, leading not only to increased inclusivity but also improved overall market liquidity.
The possible reverberations of this democratization are immense and could transform the investment landscape, empowering a more extensive array of individuals to actively contribute to wealth creation. It is no surprise that industry specialists predict traditional securities will experience a digital metamorphosis within the coming decade, with the tokenized securities market predicted to achieve astonishing numbers by 2030.
Progress in On-Chain Financial Services and Asset Tokenization
Traditional Finance and Crypto On-Chain Applications
The financial landscape is rapidly transforming, with the implementation of on-chain solutions advancing at an unexpected pace. Conventional financial institutions have acknowledged the revolutionary impact of pairing on-chain functions with off-chain assets.
In just the last year, there has been a remarkable increase in the growth and incorporation of on-chain applications. It demonstrates the extensive range and adaptability of this technology. Tokenization, in particular, has supported the effortless transition of typically off-chain assets to on-chain environments. More than a simple technological change, this shift signifies a new era of heightened efficiency, clarity, and accessibility.
A prime example is IntainMARKETS, a management platform explicitly crafted for asset-backed securities. Its birth within the Avalanche Evergreen Subnet emphasizes the push for creating structured on-chain solutions that address complex fiscal needs.
Intain's Founder and CEO, Siddhartha, perfectly captured the spirit driving these innovations. He articulated that transitioning sections of asset administration onto blockchain enables a harmonized workflow and a unified system of record. Ultimately, both service providers and investors can expect an enhanced user experience.
Conclusion
The exciting juncture at which on-chain finance and asset tokenization find themselves is set to revolutionize the financial landscape. The integration of traditional systems with groundbreaking blockchain technology marks the beginning of a more inclusive, efficient, and transparent financial future. With institutions like the Avalanche Foundation at the forefront, we're seeing today's promises materialize into tomorrow's realities. Navigating through this transformative period, it becomes evident that the fusion of blockchain and finance goes beyond just being the future. It is the present and is here to persist.
Never miss a story
Stay updated about Nextrope news as it happens.