AI marketing tools have revolutionized the approach businesses take to promote their products and services. By utilizing these cutting-edge, AI-driven marketing instruments, marketers can optimize their efforts while effectively targeting potential customers. These advanced tools empower companies to study customer behavior, customize promotional campaigns, and deliver the proper message at the ideal moment to the appropriate target audience.
Our analysis will focus on the distinctive features, capabilities, and pricing structures of each tool to support your quest for a suitable choice that is both budget-friendly and aligned with your objectives. Ranging from chatbots and predictive analytics to machine learning algorithms, we will explore an array of AI tools that contribute to enhancing your marketing ROI and keeping growth.
So, if you're prepared to innovate your marketing strategies and outpace your competition, don't miss our blog post discussing part of the top AI marketing tools available. Harness the full potential of artificial intelligence today and elevate your business to unprecedented heights!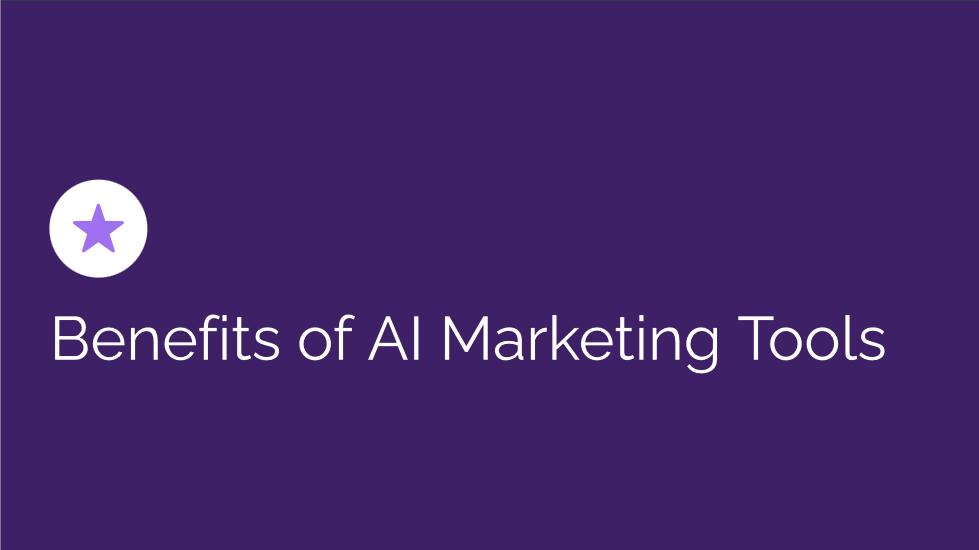 Benefits of Using AI Marketing Tools
AI marketing tools offer a multitude of advantages to businesses aiming to enhance their marketing initiatives. Some of the primary benefits are:
Efficiency Enhancement: AI-driven marketing tools can automate monotonous marketing activities, such as email campaigns, social media updates, and content production, allowing marketers to concentrate on other aspects like strategy and inventive content development.
Customization: By examining customer information and behaviors, AI marketing tools can create tailored marketing communications for each individual. This enables businesses to forge stronger connections with their customers and elevate the overall customer experience.
Real-time Adjustments: AI marketing tools are capable of assessing customer behavior in real-time, modifying marketing messaging as needed. This results in increased conversion rates and ultimately, higher sales figures.
Budget-friendly: Automating various marketing responsibilities permits businesses to save both time and financial resources on recruiting extra personnel to manage their marketing campaigns.
Top AI Marketing Tools
Now, let's dive into the tools that will help you to automate your processes and make your work easier and faster!
Hyperwrite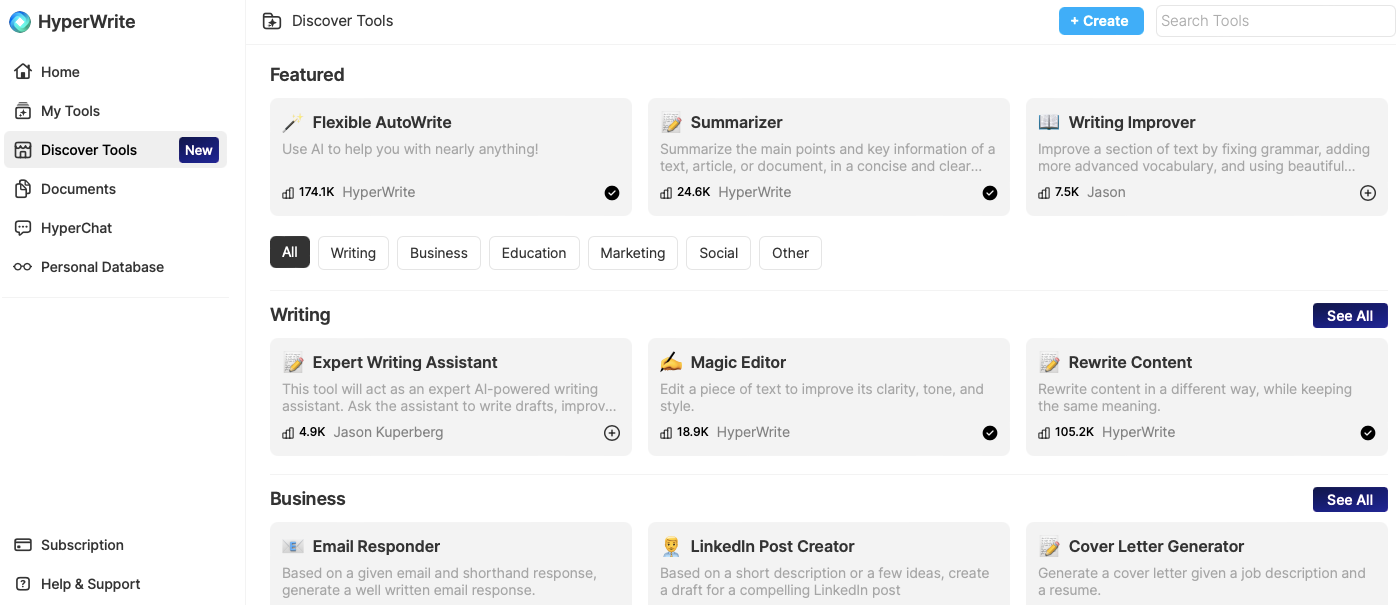 Hyperwrite, one of the best AI marketing tools, harnesses the power of GPT-3 to deliver tailored feedback and recommendations for writer's works. With features aimed at aiding research, organization, and editing, it's a valuable asset for those striving to enhance their writing skills.
By examining the user's writing style, Hyperwrite's AI supplies customized feedback and guidance. The application offers a suite of utilities to support the writing process, including a Chrome extension compatible with multiple platforms such as Google Docs, Gmail, Outlook, LinkedIn, Medium, Notion, and Confluence. Additionally, users can generate documents directly from the Hyperwrite dashboard and utilize its plagiarism checker to guarantee original content.
Hyperwrite Key Features Boasting over 50 templates designed for various use cases like Facebook and LinkedIn posts, Hyperwrite is perfect for generating diverse content. Its "personal database" feature pairs with the Chrome extension to help tailor the AI to individual writing styles. Furthermore, it offers suggestions for shorter content forms, making it an ideal asset for social media creators.
Hyperwrite - Pricing
Featuring a free plan with 100 daily typeaheads shown, 10 paragraphs per month, and 10 rewrites per month; Hyperwrite caters to various budgets. The Premium plan for $19.99 USD monthly grants unlimited access to typeaheads, paragraphs, and rewrites per month. For enhanced AI precision and advanced suggestions, the Ultra plan begins at $44.99 USD per month with unrestricted advanced typeaheads, paragraphs and rewrites per month.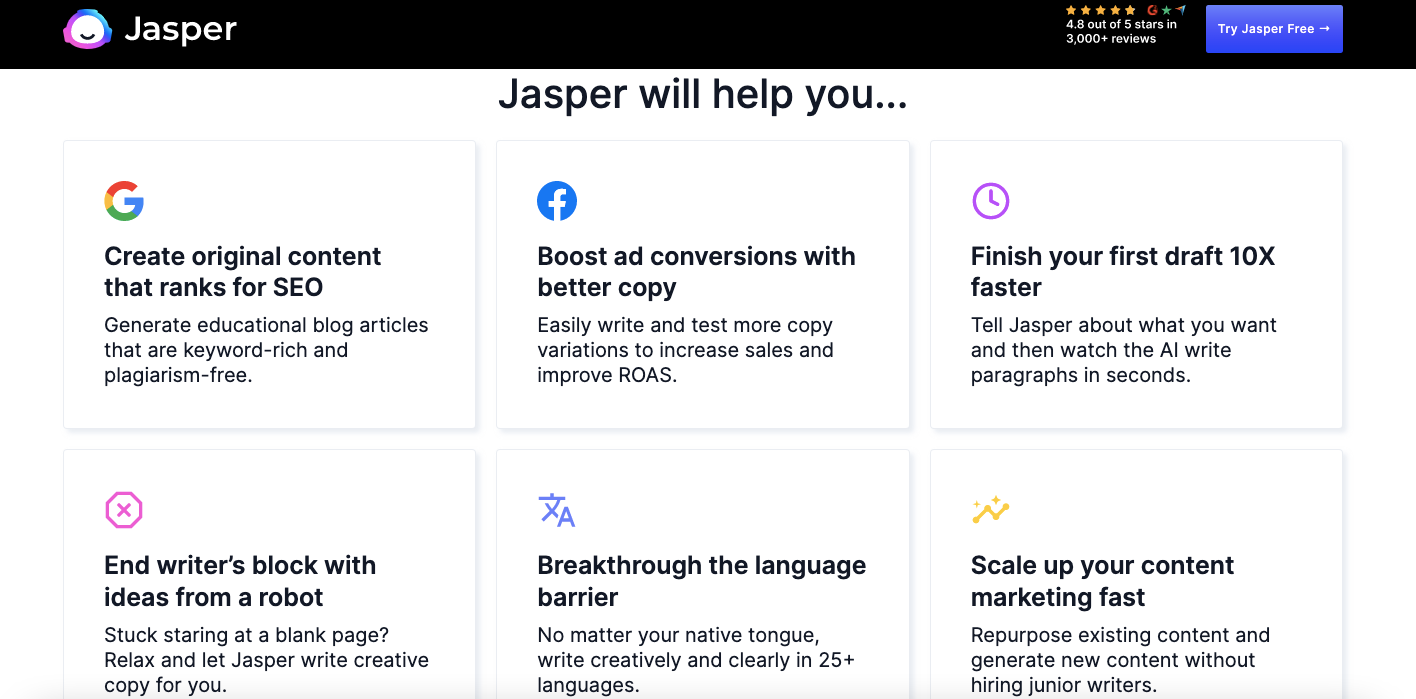 Jasper AI, a groundbreaking artificial intelligence writing software, is among the best tools for content creators, marketers, copywriters, bloggers, and students. It enables users to generate high-quality and optimized content at incredible speed. The advanced AI technology integrated into Jasper AI allows the production of content five times faster than a traditional human copywriter, enhancing efficiency for those in need of rapid content creation.
A significant advantage of using Jasper AI is its provision of 100% original content without any plagiarism concerns. You can rely on the accuracy, quality, and uniqueness of Jasper AI-generated content. Moreover, the software offers pre-written templates in specific categories, simplifying the process of crafting customized content.
This revolutionary AI-powered software also creates SEO-friendly content optimized for search engines. The material generated by Jasper AI is not only top-notch but it also allows you tailored to capture sales and pitches effectively. Leveraging Jasper AI can propel you to the top of Google rankings, attracting vast numbers of visitors and fostering dedicated web traffic for future monetization.
Jasper AI showcases a user-friendly interface accompanied by accessible shortcut tools that contribute to its reliability and ease of use. With support for over 25 global languages, it serves those requiring multilingual content generation Jasper AI team to enable swift and efficient high-quality content creation. These templates encompass text summarizers, blog post outlines, feature-to-benefit converters, blog post conclusions, creative stories, sentence expanders, PAS frameworks, content improvers, AIDA structures, blog post topic ideas, video descriptions, and persuasive bullet points.
Jasper AI - Pricing
In terms of pricing, Jasper AI offers affordable options with two plans. The Starter plan costs $29 per month and includes 20,000 words alongside 50+ AI copywriting skills suitable for unlimited projects. This plan encompasses access to Jasper AI Bootcamp as well as auto-save and support for 25+ languages. The Premium (Boss Mode) plan, at price $59 per month provides access to all artificial intelligence-powered tools in Jasper AI, including long-form content, SEO mode, 5x faster content generation etc.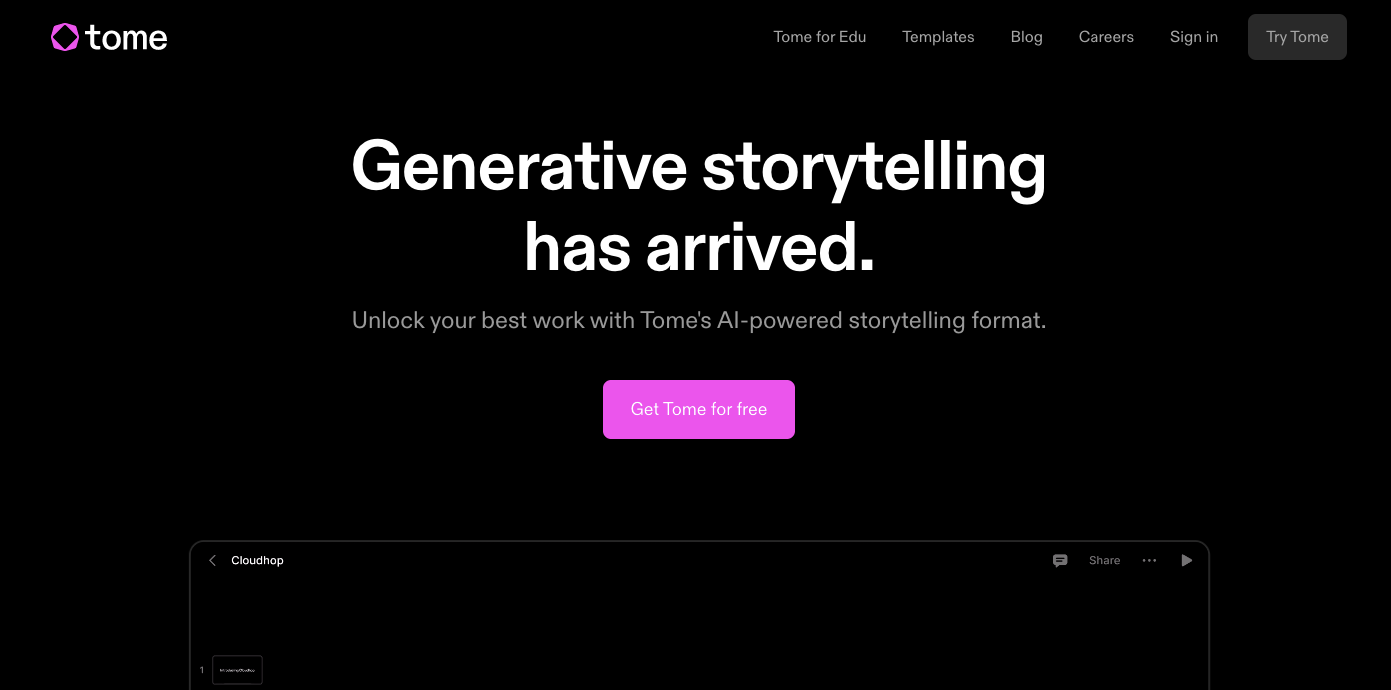 Developing engaging and successful presentations can be a challenging endeavor for many companies and individuals. Considering various aspects such as weaving an enthralling story and fashioning visually attractive slides adds complexity to the task. Moreover, conventional presentation software can be tedious and awkward, making it tough to produce a refined final result promptly. This is where Tome.app, one of the best AI marketing tools, steps in.
Tome.app, a is an AI-driven presentation creation tool, streamlines the process and amplifies storytelling. Utilizing a user-friendly drag-and-drop platform, users can effortlessly transform any speech into an alluring narrative. The app boasts automatic formatting features, pre-made templates, and AI-assisted slide construction, conserving time and energy for users.
Employing AI technology, Tome.app recommends design components, layouts, and images that correspond with the presentation's context. It also harnesses DALL-E, a is an AI powered-generated image creator by OpenAI, to create professional-grade images in sync with the user's message. Furthermore, the app enables live and interactive incorporation of internet-based content, simplifying the embedding process for diverse content from the web in one location. This makes it a valuable tool for content marketing.
Tome.app - Pricing
Tome.app employs a credit-based pricing method wherein each credit represents a single slide. Users have access to various credit packages that range from 50 to 1000 credits. The pricing structure is cost-effective and competitive; users pay only for what they need, rendering it an affordable and adaptable solution for businesses and individuals alike.
GrowthBar SEO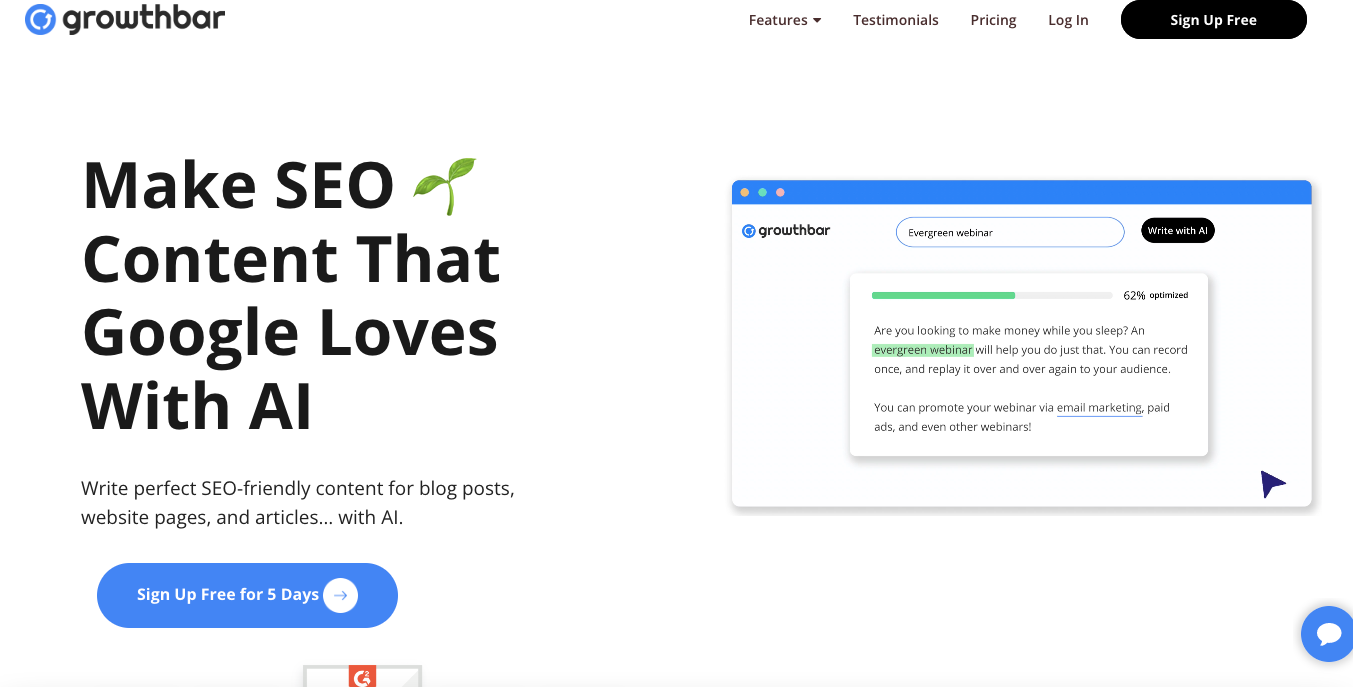 GrowthBar SEO is a powerful SEO tool that provides businesses with a comprehensive suite of features to help them optimize their search engine rankings and grow their online presence. This tool is designed to provide users with a streamlined and intuitive experience, making it easy for both beginners and experienced SEO professionals to use.
One of the standout features of GrowthBar SEO is its ability to provide users with valuable insights into their competitors' SEO strategies. With GrowthBar SEO, users can view their competitors' top organic keywords, backlinks, and traffic sources, allowing them to identify new opportunities to improve their own SEO performance.
In addition to competitor analysis, GrowthBar SEO also offers keyword research and analysis, backlink tracking, on-page SEO optimization, and website analysis tools. These features provide businesses with a holistic view of their website's SEO performance, allowing them to make data-driven decisions and take actionable steps to improve their search engine rankings.
Growthbar - Pricing
Priced at $29/month or $290/year, GrowthBar Basic is the first plan which encompasses features such as keyword research, competitor analysis, backlink insights, and on-page SEO analysis. This plan is most suitable for individuals or small businesses new to SEO who require a comprehensive toolset to get started.
The second plan, GrowthBar Pro, comes at a cost of $79/month or $790/year and incorporates all the features of the GrowthBar Basic plan along with additional features like advanced keyword research, SERP tracking, and custom reporting. This plan is tailored for advanced SEO professionals and agencies seeking more sophisticated features to bolster their campaigns.
Both plans offer a 5-day free trial to help you gauge if the tool aligns with your business needs.
Beacons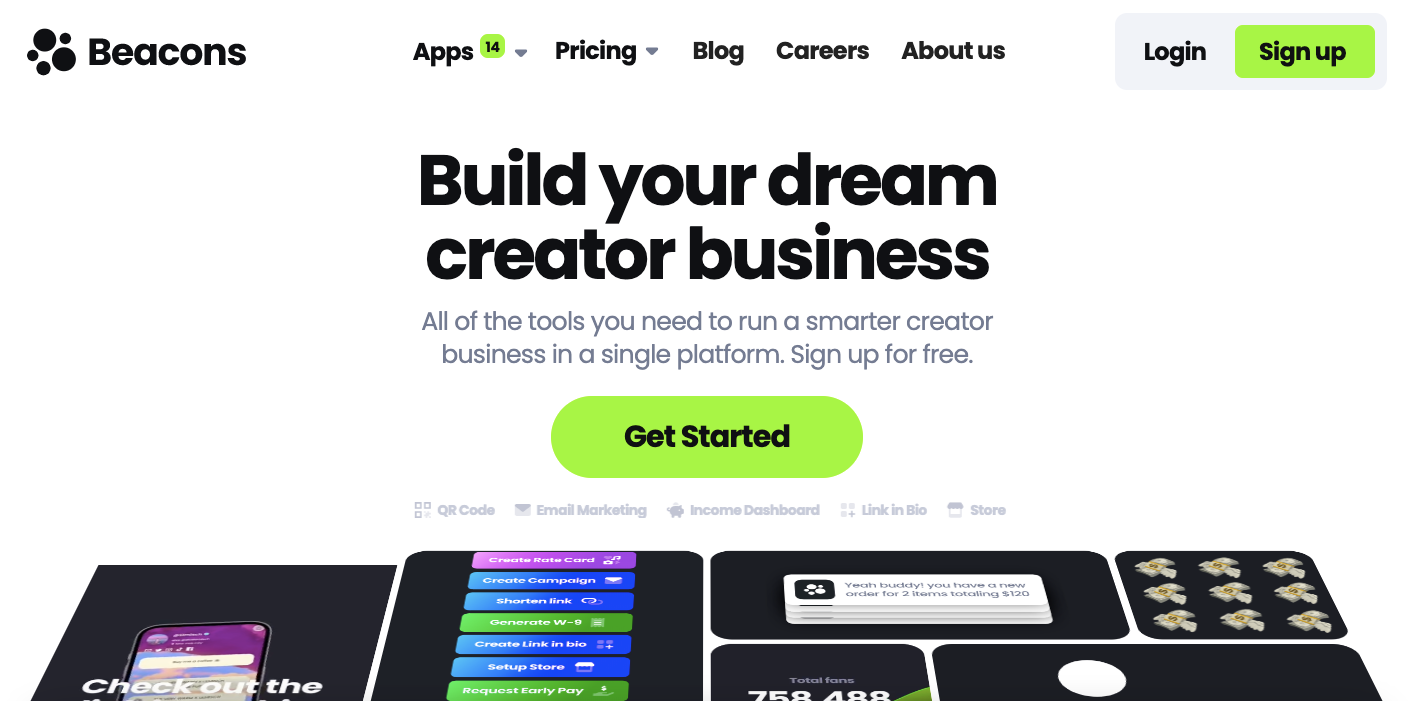 Beacons has emerged as an essential link aggregator, making it a versatile and innovative tool for content creators, social media marketing influencers, online marketers, and those aiming to manage their online presence effectively. As one of the prominent AI marketing tools, it empowers users to generate custom landing pages, displaying their social media and website links in an organized and appealing fashion. This allows followers, subscribers, and customers to locate them more easily across various platforms.
A recent notable advancement in Beacons is the expansion of its mobile website builder now incorporating monetization through Beacons blocks. This feature especially benefits content creators and influencers who wish to showcase their products and services more effectively. For example, users can integrate a TikTok shopping block to display their products, connect a TikTok reel reviewing each item, and include a "buy" button for seamless purchases directly within Beacons.
Distinct from other ai tools, Beacons' appearance is a critical aspect that differentiates it from other link aggregators. In creating entire landing pages with ease utilizing the drag-and-drop and layering capabilities of Beacons, users have the option to insert tabs and select from over 1,000 fonts. With no restriction on link quantity and nearly endless background customization options, users can achieve striking visuals by adding color gradients, GIFs, and videos.
Embedding various social media posts types like YouTube or TikTok videos, tweets from Twitter, and music on the landing page is another essential feature provided by Beacons. Users can thus present their most recent uploads intricately and attractively so that followers can effortlessly stay updated.
Beacons offers a digital store block enabling users to establish a miniature digital store directly on their landing pages. While sales made through the blocks have a 9% commission for free users' accounts, entrepreneur plan members don't pay any commission for this service.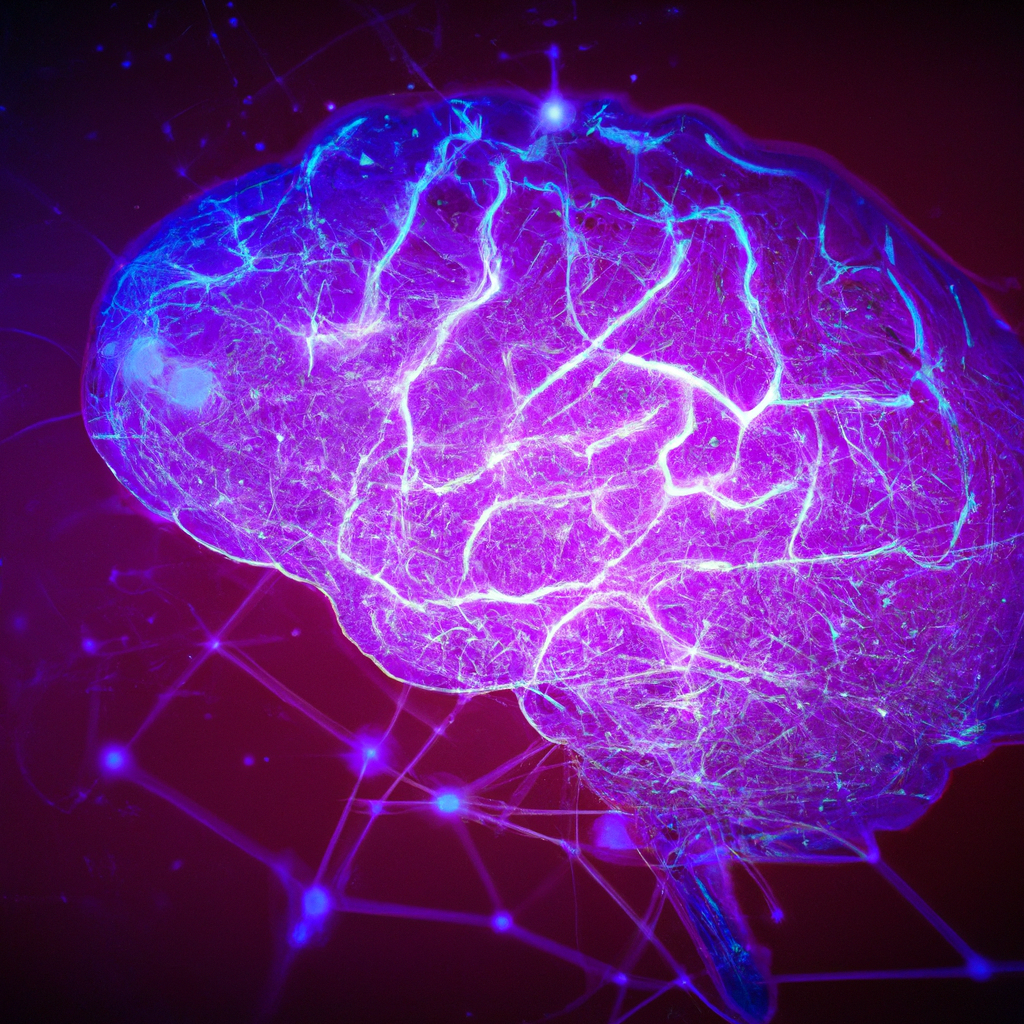 Beacons - Pricing
Featuring three pricing plans, Beacons.ai provides options suitable for your varying needs. The Free plan is designed for those just starting out who only need a basic landing page and link addition to their social media bios. This plan offers one landing page, one link in bio, and elementary analytics. For individuals or businesses that require expanded online presence capabilities, the Pro plan costs $8/month or $96/year (saving of $24) and includes unlimited landing pages, unlimited links in bio, as well as advanced analytics.
Lastly, marketing agencies or larger businesses can opt for the Agency plan which caters to collaboration and branding needs when managing multiple clients or brands at $25/month or $300/year (saving of $60), offering all Pro plan features plus team collaboration, custom branding, and white-labeling. A 14-day free trial is available for all plans and yo can resign whenever you want.
Seventh Sense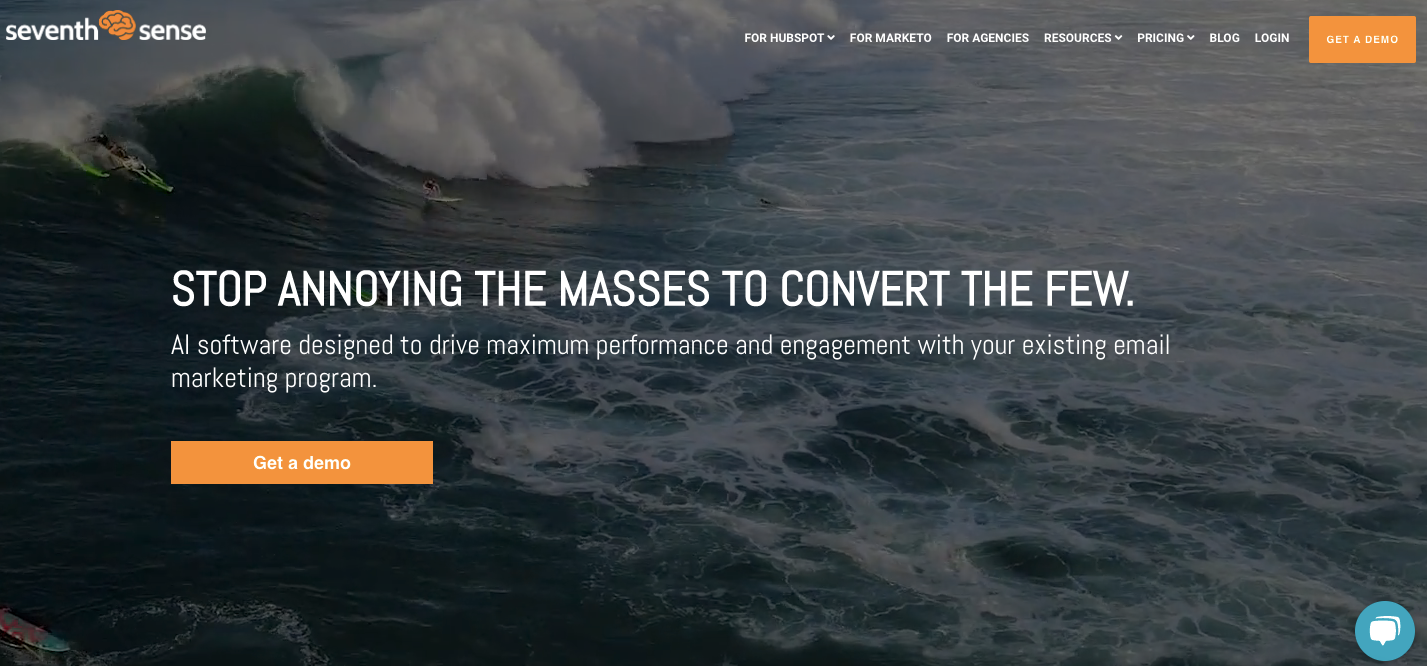 Seventh Sense serves as a potent an AI powered a marketing tool in the realm of digital marketing, dramatically improving your email marketing campaign's efficiency. This software boasts a variety of features designed to enhance your emails' deliverability and open rates, ultimately leading to higher engagement and increased revenue for your enterprise.
A primary advantage of Seventh Sense lies in its capacity to determine the ideal moment to deliver an email to every individual recipient. The tool scrutinizes data on when each subscriber usually checks their email, allowing for personalized message delivery at the most probable time for engagement and opening. Such customization can substantially boost the likelihood of your emails being noticed and acted upon.
Moreover, Seventh Sense employs throttling to regulate email distribution, decreasing the chances of your messages being flagged as spam. Instead of dispatching thousands of emails simultaneously, the software staggers delivery over several hours, enhancing your email's probability of landing in the recipient's primary inbox.
Seventh Sense also excels in its comprehensive automation capabilities. Adopting a "hands-off" approach, the tool allows if you want to concentrate on other facets of your digital marketing strategy while it autonomously sends out emails at the perfect times. Nevertheless, you maintain the ability to intervene and adjust automation as needed, enabling quick corrections or campaign updates on the go.
Seventh Sense - Pricing
It's crucial to bear in mind that The Seventh Sense enables you to integrate with the HubSpot CRM, and its cost depends on the number of contacts in your HubSpot CRM. With pricing plans starting at the Starter level, this plan is tailored for businesses with up to 1,000 contacts and costs $50 per month. It grants access to the Seventh Sense platform, email open rate enhancement, and click-through rate optimization. For businesses hosting up to 10,000 HubSpot CRM contacts, the Growth plan costs $150 per month and delivers all features of the Starter plan plus A/B testing, email send-time improvement, and send-time heatmaps.
If your business has up to 50,000 contacts, the Pro plan is available at $400 per month, featuring all attributes of the Growth plan along with advanced analytics, email domain reputation tracking, and send-time prediction. Designed for businesses exceeding 50,000 contacts, Enterprise plan pricing is personalized based on individual needs and encompasses all facets of the Pro plan in addition to dedicated support and onboarding. Remember that these fees complement your existing HubSpot subscription. Also, it enables you a 14-day free trial opportunity for you to sample the tool before investing in a paid program.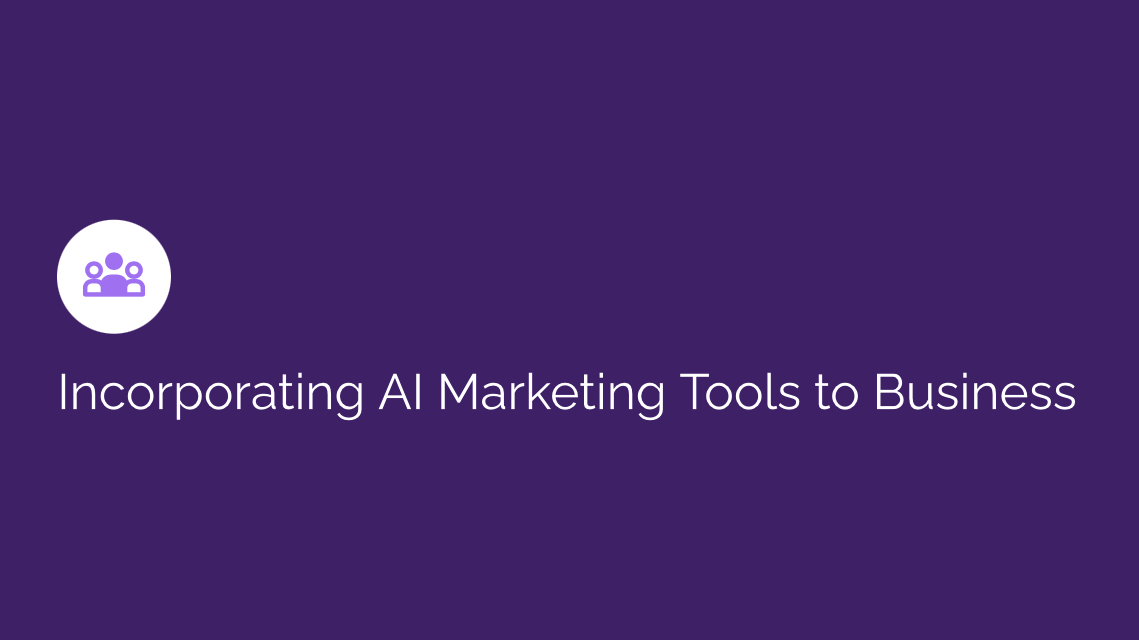 How to effectively incorporate AI marketing tools into your strategy
Seamlessly integrating the best AI marketing tools into your content marketing strategy may appear challenging, but with these guidelines, you can efficiently utilize these tools and reach your desired outcomes:
Determine your marketing objectives: Before implementing anything, it's crucial to establish your marketing targets. What do you want to accomplish through your marketing campaigns? Is it growing website traffic, generating more leads, or enhancing customer interaction? Once you've defined your objectives, selecting the appropriate tools to help reach those goals becomes easier.
Select suitable AI tool: Numerous AI marketing solutions exist, but not all might be right for your business. Identify those that correspond with your marketing objectives and are user-friendly. Opt for AI marketing tools that can easily integrate with your existing marketing software, simplifying your workflow.
Educate your staff: The effectiveness of a concrete tool depends on the users' proficiency. Ensure that your team is well-versed in utilizing these tools and understands their role in achieving marketing objectives. Equip them with necessary resources and support for maximizing the benefits.
Review and evaluate outcomes: Leveraging AI marketing tools can offer invaluable insights into the effectiveness of your content marketing strategies. Regularly monitor results and make adjustments as required to optimize your approach. Utilize data, provided by the tool you use, for well-informed decision-making and the continuous improvement of your strategies.
Embracing these guidelines allows you to successfully implement the best solution for your content marketing strategy and reach desired goals.
Conclusion
In conclusion, the use of an ai marketing tool can significantly enhance a business's marketing efforts by providing increased efficiency, personalization, real-time optimization, and cost-effectiveness. These tools can automate repetitive marketing tasks, generate personalized marketing messages based on customer data, analyze customer behavior in real-time, and ultimately lead to more sales. Some AI marketing tools offer unique features such as AI-powered writing and SEO-friendly content generation, making it easier for businesses to create high-quality content quickly and efficiently. By implementing these tools into their marketing strategy, businesses can improve their ROI and stay ahead of the competition.
Also, if you want to know 7 best ai tools for your everyday use, be sure to check it out!