Learn what role did
Nextrope

play in the process of building Kinguin's NFT marketplace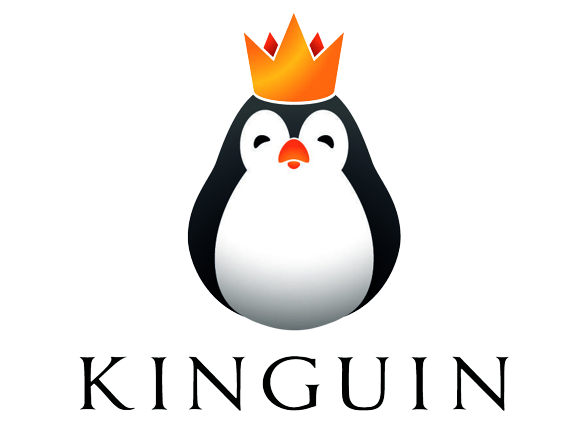 Case study
Global Gaming Marketplace Kinguin Partners with Immutable X
Kinguin is a leading worldwide video game marketplace with the purpose of improving players' experiences. It was founded in 2013 and is primarily known for its digital trade platform. With over 13 million registered users, the marketplace includes over 90,000 digital items listed, ranging from video games to computer software and services, and now ending with NFTs.
Recently, Kinguin has formed a partnership with Immutable X, the first layer-2 scaling solution for Ethereum-based blockchain to create a new lightning-fast, low-cost, and environmentally friendly NFT marketplace for gamers.
Nextrope contributed to building the NFT marketplace by bringing two top-notch blockchain developers to the Kinguin development team.
Kinguin and Immutable X team up to offer eco-friendly NFT platform
Immutable X and Starkware have partnered to create a technological solution for scaling layer two for Ethereum-based NFTs. The Kinguin NFT Marketplace, the first of its kind in Poland, is able to process up to 9,000 transactions per second while being carbon-neutral and providing the highest level of security. Built on the Immutable X protocol, the marketplace combines the best features of Web 2.0 with the potential of Web 3.0.
Kinguin offers its users the stability and security of an established marketplace for digital goods, with popular NFT games tradable on the platform. The partnership with Immutable X creates opportunities for mass adoption of NFT for both game developers and end users. Other features of the marketplace include a dedicated search option and the ability to link a MetaMask crypto wallet.
Nextrope made the Blockchain service available guaranteeing the quality consistent with the quality standard contained in the contract
Tomasz Sienicki
Blockchain Strategy Manager, Alior Bank
The Results:
With Nextrope's help, Kinguin was able to quickly and effectively find two highly qualified developers with expertise in the web3 blockchain industry and Solidity programming language. This allowed Kinguin to create an NFT exchange based on the innovative L2 ImmutableX solution, providing its users with access to a vast range of exclusive NFT offerings from the gaming, art, and entertainment industries. The marketplace is already available and features over 50 collections and more than 200,000 unique NFTs.
Requirements for the project

and the technology partner
A team of the best experts in FinTech and Blockchain in the CEE
Experience in creating NFT marketplaces
Delivering a seamless and high-quality experience
Service availability and scalability
Delivery time
Communication fit
Why did
Kinguin

selected

Nextrope

as its technological partner?
Expertise in Solidity

Kinguin recognized the unparalleled expertise of Nextrope's developers in Solidity and the broader blockchain domain, leading them to choose our team for the ambitious NFT marketplace project.

Experience in creating NFT marketplaces

Our extensive experience in creating NFT marketplaces sets us apart. This background ensured that we understood the nuances and complexities associated with building a robust and user-friendly platform.

Perfect Synergy

Our developers' deep familiarity with Solidity applications perfectly positioned them to leverage Immutable X's layer-2 scaling solution. This synergy meant that we could navigate and integrate this solution efficiently.

Adeptness with the Technology

As a result of our adeptness with the technology and our commitment to excellence, we were able to craft an NFT marketplace that not only met but surpassed the expectations of Kinguin and its user base, delivering a seamless and high-quality experience.
Technology choice
Solidity

React
Key takeaways about Nextrope
Nextrope is an international software development company focused on practical blockchain applications, dApps and artificial intelligence. Starting in 2015 and with clients from all over the world we are known as pioneers in the growing, decentralized ecosystem.
Nextrope contact
Looking for exceptional Web3 & Blockchain developers for your project?
Contact Us
Looking for exceptional Web3 & Blockchain developers for your project?
Contact Us
From Consultation to MVP-ready in 2 months with Nextrope's Web3 and AI-powered Software Expertise