Znamy tajniki sprawnego tworzenia projektów
Piszą o nas




Nasz zespół składa się nie tylko z programistów, ale także doświadczonych ekspertów, gotowych Ci doradzić i skierować Twój projekt we właściwym kierunku.
With the help of our consultations, you will receive thorough market research on your project's place in the Blockchain world, and strategical recommendations on the next steps to take.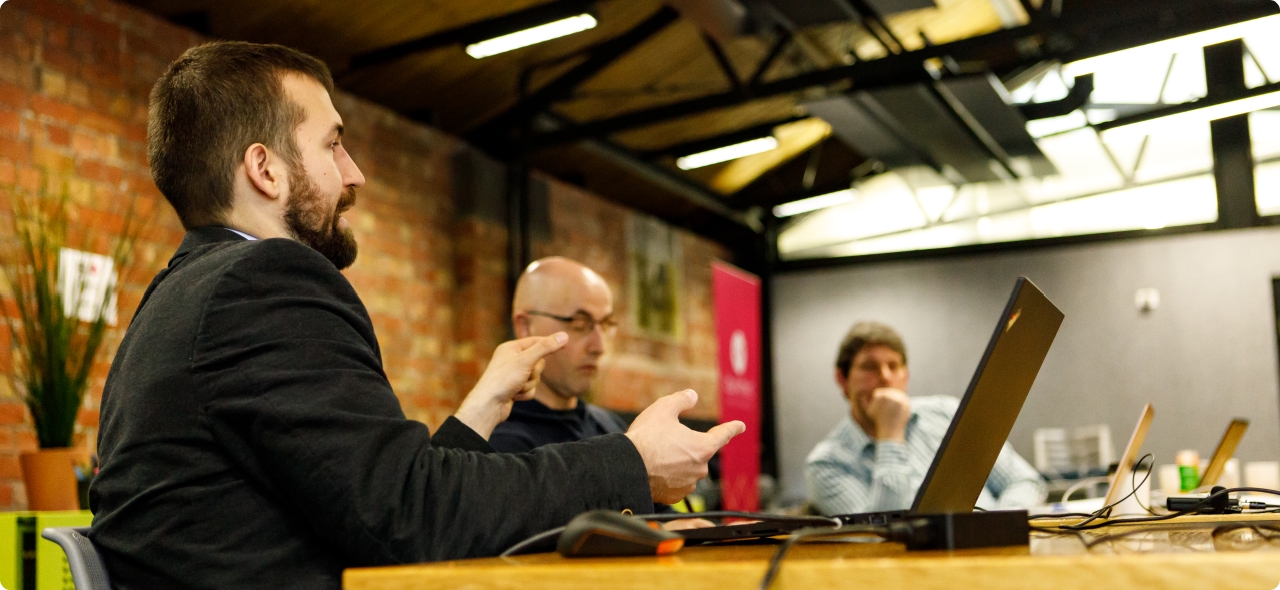 Our experience allows us to pass on the precious knowledge of Blockchain technology. Nextrope hosts a variety of introductory level Blockchain workshops all over the globe, from Europe to Australia, that teaches the foundations of the technology and allows participants to learn how to lead their very own project of this kind.
Uczestnicy warsztatów mają szansę otrzymywania stałych wskazówek od naszych ekspertów, również po ich zakończeniu.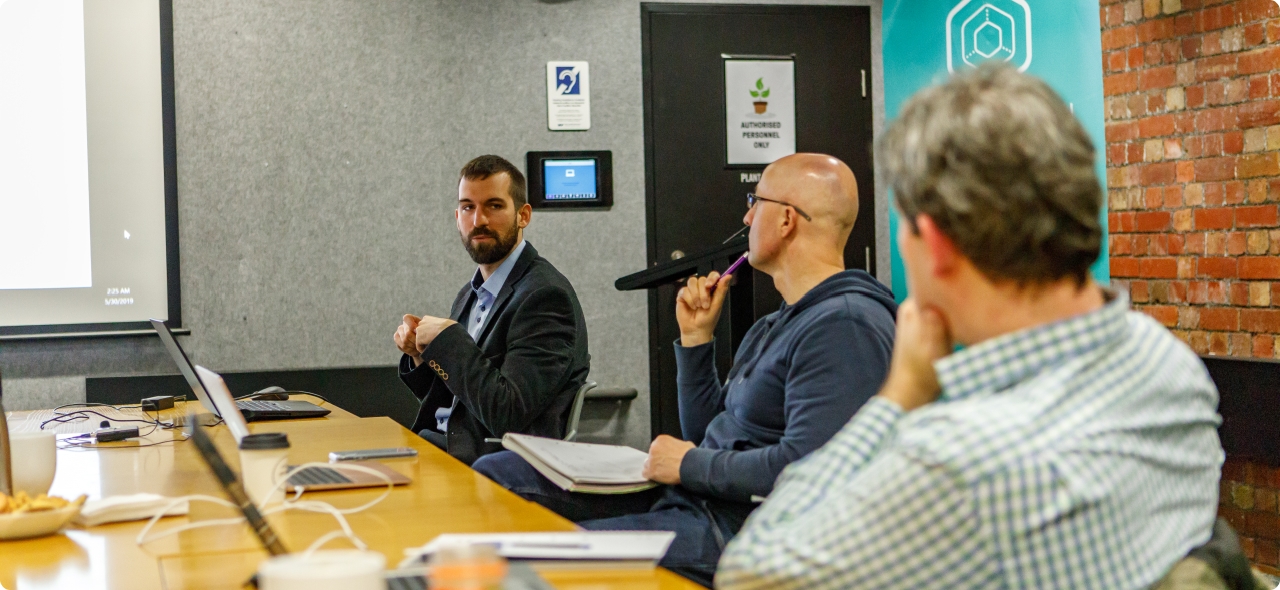 Regularne konsultacje
Pozostań w kontakcie z naszym zespołem i otrzymuj porady na bieżąco
Aktualna wiedza
Zapewniamy Ci najbardziej aktualną wiedzę na rynku
Dostosuj Twój biznes
Nextrope pomoże Ci sprawnie dostosować Twój projekt do nowych warunków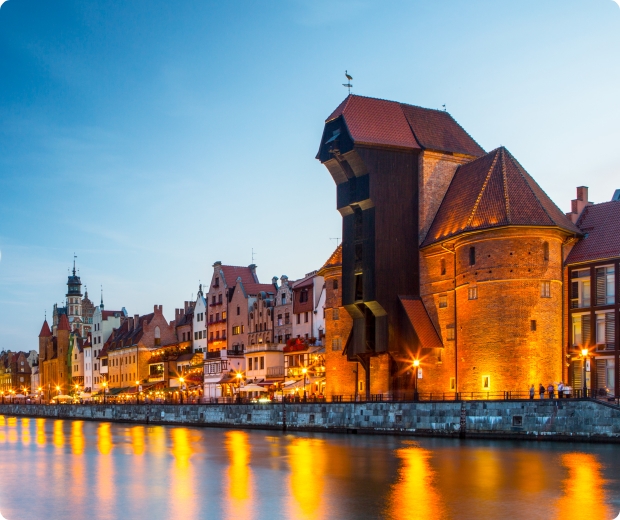 Nextrope Lab Gdańsk
For our maiden workshop in our hometown of Gdansk, we have developed a comprehensive syllabus together with our developers and business executives to create a workshop that delivers all the necessary foundations to build a Blockchain project. Held at the modern and sleek Olivia Business Center, the course has proven to be hit within the Blockchain community.
Case Study
Nextrope Lab Melbourne
Our venture to make Blockchain technology more accessible and to consult members of this community on their endeavors took the Nextrope team all the way to Australia. By optimizing the syllabus from Poland for the unique Australian Blockchain ecosystem, we have broken into the market down-under and gained invaluable experience in adapting our professional advice to different environments.
Case Study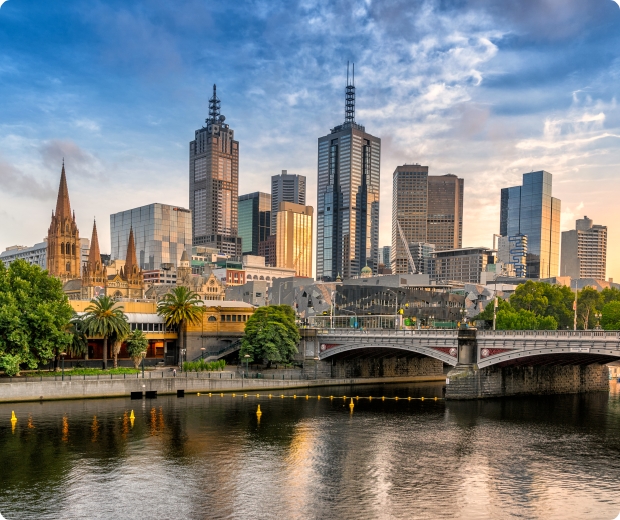 Eksperckie porady od profesjonalistów
Twoje możliwości
Wstępna konsultacja
Learn from the best in which direction your project should go by consulting the experts at Nextrope before your project even begins. Sit down with us to discuss your ideas and we will help you figure out the best course of action.
Ewaluacja postępów
Our experts can evaluate the work you have done so far in your project and help you reflect on which is the best way forward, especially if your project is not going in the right direction due to dynamic changes in the Blockchain market.
Pełny consulting
Pozostań w stałym kontakcie z naszym zespołem, zarówno przed rozpoczęciem projektu, jak i podczas jego opracowywania. Otrzymuj regularne rekomendacje i nowe badania, które pomogą zyskać przewagę Twojej firmie.
Referencje
Nasi klienci nam ufają
Next Enterprises has provided the bank with a technology service related to the bank's implementation of a project using Blockchain technologies. As part of the cooperation, the company made the service available in the SaaS model, maintaining a solution on its servers, ensuring its availability for the Bank and guaranteeing the quality consistent with the quality standards contained in the contract.
Working together with the team over at Nextrope defines a whole new level of quality, innovative solutions, and professional services. If you need any support with Blockchain technology, you came to the professionals. Would definitely recommend!
November 2017 We have published a game using smart contracts as a distribution and transaction mechanism. Nextrope team supported us in the most important part of the project - creating and testing secure blockchain smart contracts on Ethereum network. I can highly recommend Mateusz and his team, as the true experts in the blockchain field.
Piszą o nas





Next Enterprises zapewniło bankowi usługę technologiczną potrzebną do wprowadzenia projektu opartego na blockchainie. W ramach współpracy firma zaprojektowała usługę w modelu SaaS. Rozwiązanie przechowuje na swoich serwerach, udostępniając je bankowi i jednocześnie gwarantując jakość zgodną ze standardami zawartymi w umowie.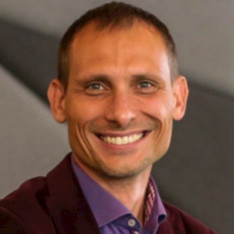 Tomasz Sienicki
Blockchain Strategy Manager, Alior Bank

Współpraca z zespołem Nextrope wyznacza zupełnie nowy poziom jakości, innowacyjnych rozwiązań i profesjonalnych usług. Jeśli potrzebujesz wsparcia przy technologii blockchain, trafiłeś na profesjonalistów. Zdecydowanie polecam!

Kajetan Komar-Komarowski
Współzałożyciel i prawnik Lex Secure

W listopadzie 2017 r. opublikowaliśmy grę wykorzystującą inteligentne kontrakty jako mechanizm dystrybucji i transakcji. Zespół Nextrope wspierał nas w najważniejszej części projektu - tworzeniu i testowaniu bezpieczeństwa inteligentnych kontraktów blockchain w sieci Ethereum. Mogę gorąco polecić Mateusza i jego zespół - to prawdziwi eksperci w dziedzinie blockchaina.

Maciej Skrzypczak
CEO Gameset