Back
Blockchain-based online legal care platform
Scaling up the online legal services
Most important requirements for the project were:
Legal company well established in Poland with unique service of online subscription based law advices, has collected many repeatable use cases and has implemented a manual workflow to make answers better and faster. Now, thanks to evolving Blockchain and AI technologies, they are able to scale up.
We've built a platform for LexCoin distribution - a token which will be used to pay for online legal services offered by Lex Secure. We work on new Blockchain and artificial intelligence based legal advisory system which offers quick and thorough legal advice based on individual needs over many European jurisdictions.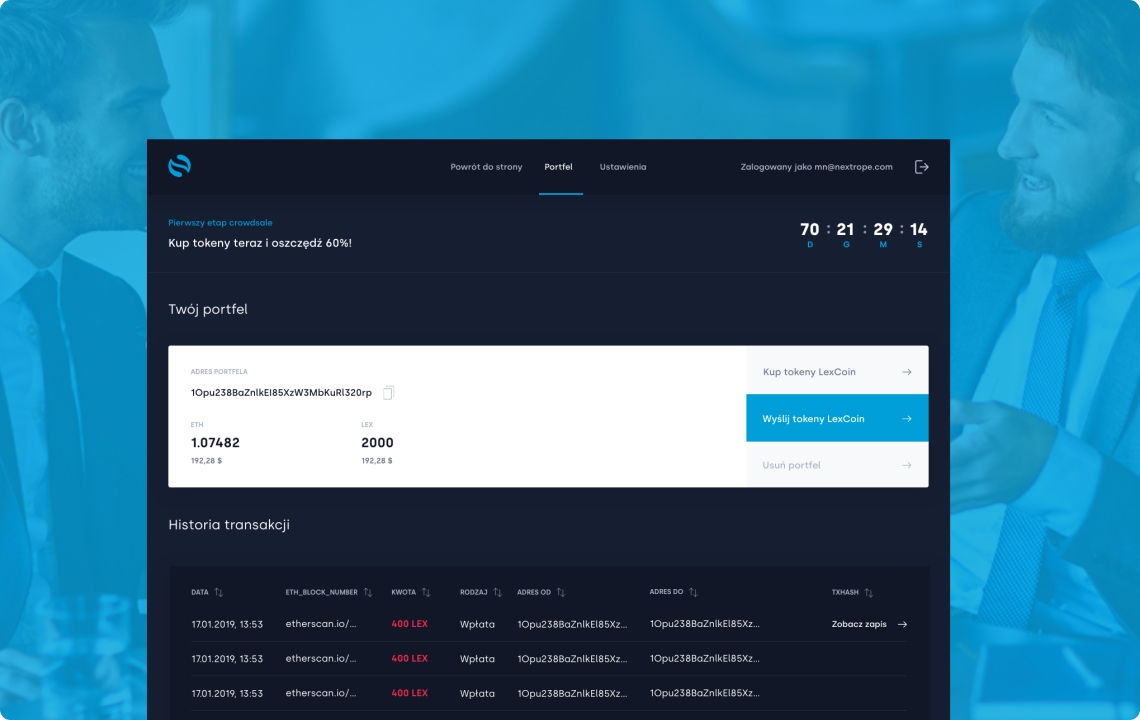 Most important requirements for the project:
Polish business jurisdiction
Automation and improvement of legal advices
Legal advices across the Europe
Explainer animation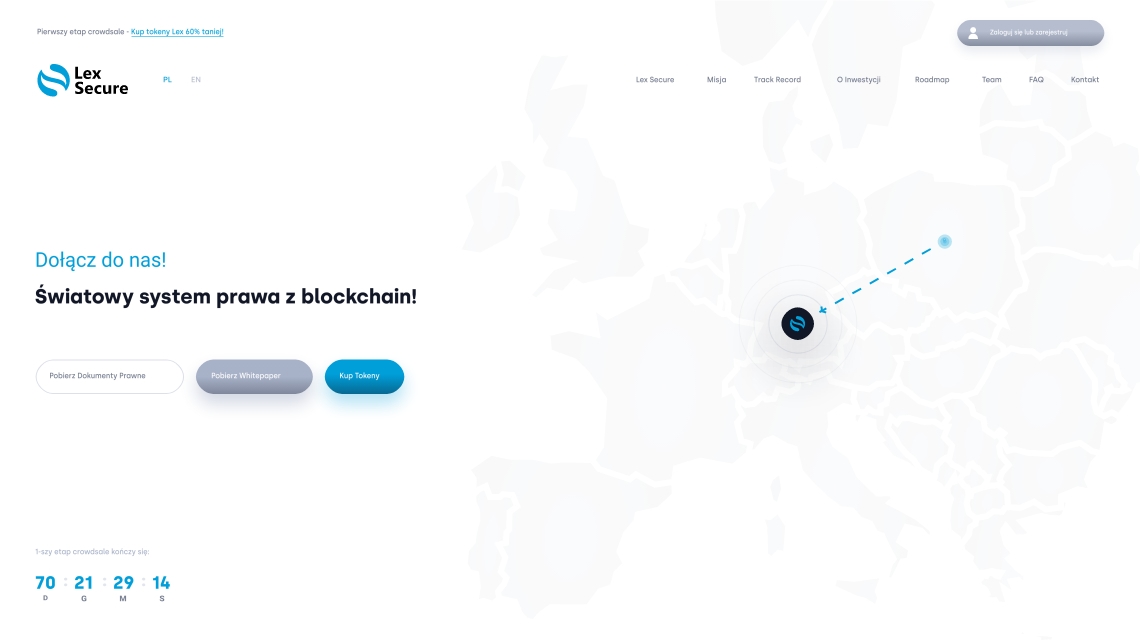 For main engine we chose Node.js Loopback framework along with side-chain and sql databases.

On the web side there is React JS library. Mobile apps for iOS and Android are developed with React Native.
AI algorithms are being implemented in Python.
Ethereum Blockchain was used for token creation, crowdfunding management, dividend distribution and voting.
Lexsecure received positive recommendation from KNF so crowdfunding has started and online lawyer's platform MVP development is on-going.
Working together with the team over at Nextrope defines a whole new level of quality, innovative solutions, and professional services. If you need any support with Blockchain technology, you came to the professionals. Would definitely recommend!

Kajetan Komar-Komarowski
Co-owner and lawyer at Lex Secure
Alior Bank: a durable medium solution developed with Ethereum public Blockchain
Alior Bank, likewise all banks in European Union, is obliged to deliver to their clients' commercial information in an imperishable and unalterable form. For those reasons, Alior Bank sought a FinTech and Blockchain technology partner that will deliver integration of Ethereum Blockchain with Bank's online service and in the long run maintain the solution.
Case study
TCake: Analytics tool for trading on Decentralized cryptocurrency exchanges
TCake provides its clients with the tool enabling them to create accurate trading strategies and constantly observing and controlling the positions on decentralized exchanges. With TCake, the market analysis process is faster and easier.
Case study
Silver Cryptocoin B.V. is a dutch company which sells physical silver online.
The company wanted to allow the investors a more convenient way of purchase and storage this commodity and to expand investment possibilities for buyers. Thus the crypto token appeared. Instead of buying physical silver, an investor can buy its digital equivalent on Ethereum Blockchain as ERC20 tokens fully backed by physical silver stored securely by the company. Investor can conveniently sell owned tokens on crypto exchanges or directly in peer-to-peer way.
Case study